Blueberry Buckle Recipe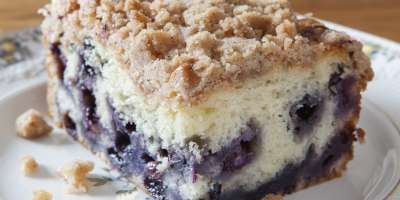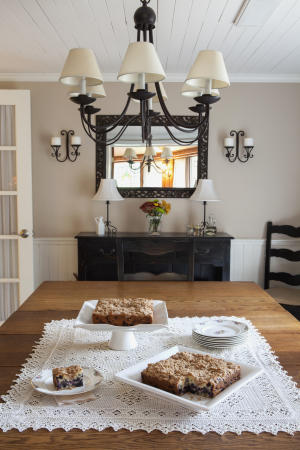 This Blueberry Buckle recipe from Crooked Oak Mountain Inn is ideal for special occasions or for a summer treat baked from wild picked blueberries. A buckle is a dense old-fashioned cake, named for the way the streusel-style topping "buckles" as the cake batter sinks during baking.
Ingredients
Cake:
½ cup butter, softened

¾ cup sugar

1 egg

2 cups flour

2 ½ teaspoons baking powder

¼ teaspoon salt

¾ cup milk

2 cups fresh blueberries, drained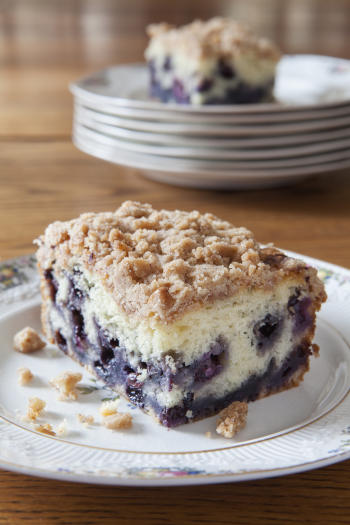 Topping:
¼ cup butter, softened

½ cup sugar

½ cup flour

1 teaspoon cinnamon
Method
Preheat oven to 375° and grease square or round cake pan.

For cake: Cream butter and sugar together. Add egg and beat until fluffy.

Stir dry ingredients together and add to cream mixture alternately with milk.

Fold in blueberries and put in prepared pan.

For topping: Mix topping ingredients together and spread on top of batter.

Bake at 375° for 45 to 50 minutes.
---
About Crooked Oak Mountain Inn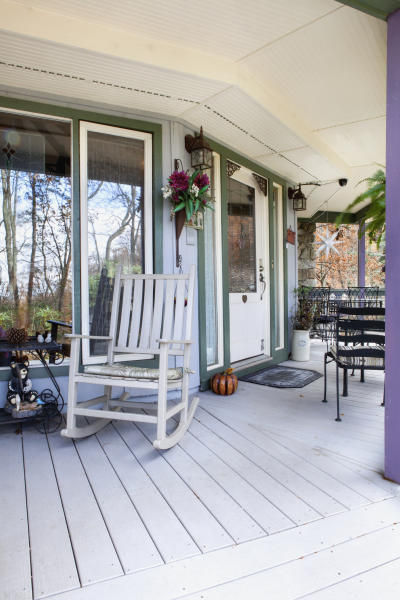 Set on three beautifully wooded acres and located just three miles from downtown, Crooked Oak Mountain Inn is the perfect mountain retreat. In addition to peaceful rooms, gourmet breakfasts and warm hospitality provided by innkeepers Patti and Bear Strelec, this B&B also offers a handful of hiking trails accessible from the property for guests to enjoy.
Updated July 15, 2021