Faces of The History of Great Smoky Mountains National Park
George Masa, Horace Kephart and the History of Great Smoky Mountains National Park
There was drama in the mountains of Western North Carolina back in the 1920s and 1930s, and it had nothing to do with prohibition and moonshine. One need only read Serena, Ron Rash's riveting novel set in the region's rich timber country (or see the movie starring Bradley Cooper and Jennifer Lawrence) to understand that creating The Great Smoky Mountains National Park was a hard won battle that pitted passionate conservationists against wealthy timber barons. At the forefront were two men – George Masa and Horace Kephart.
See our guide to Great Smoky Mountains National Park.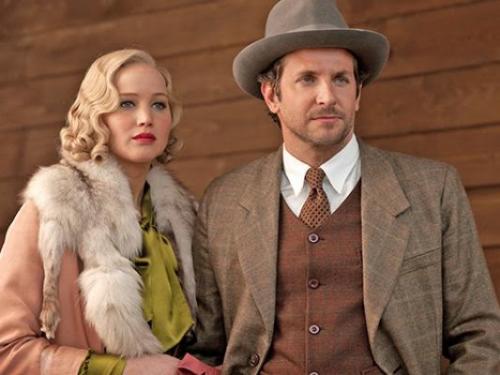 Unlikely Allies. Unlikely Leaders
Ken Burns' 2009 documentary entitled The National Parks: America's Best Idea chronicles the friendship between Masa and Kephart and their extraordinary contributions to the Park's creation. They came from dramatically different backgrounds; Masa from Japan, Kephart from Iowa. Kephart was a broken man desperately in need of a fresh start; Masa was a young man searching for opportunity in a foreign land. They both found what they were looking for in Western North Carolina.
Alone in his small cabin surrounded by nature, Kephart came to know the Southern Appalachian Mountains and the hardy people who called it home as few did. But he also saw the devastation to plants, people and property from unrelenting clear cutting. It was enough to turn the recluse into an outspoken advocate for protecting the land through the creation of a national park.
Meanwhile, miles away in Asheville, George Masa was busy working as a bellhop at The Grove Park Inn and growing his photography business. His images of the Southern Appalachian Mountains were popular keepsakes for the lucrative tourist trade that came to enjoy the region's natural splendor. Like Kephart, Masa witnessed the power and destruction of the timber companies, and he feared for the mountains that had become his home.
"These mountains fulfilled the need for place that each man had," said local filmmaker Paul Bonesteel who extensively researched Kephart and Masa for his 2003 film The Mystery of George Masa. "For Kephart they provided a refuge. For Masa they were a place of wonder. Each saw them as sacred, and each devoted his talents and gave his life to protect them."
Winning The Race Against Time
Together they worked on maps for the proposed park and scouted the North Carolina leg of The Appalachian Trail. With Kephart's words and Masa's photographs, they told a compelling story. But they were in a race against time. Yes, there were plans to create the Park, but only after the purchase of land, and money was in short supply. By the late 1920s, only $5 million had been raised from the North Carolina and Tennessee governments and from individuals, not enough to purchase 150,000 acres. For the timber companies, the delay meant more time to clear cut, and they did. It wasn't until John D. Rockefeller, Jr. saw Masa's photographs that things changed. He donated $5 million making it possible for work on the park to finally begin.
"There were dozens of people in Asheville and Knoxville who worked tirelessly to make the Park a reality. But there is no question they were essential to creating the Great Smoky Mountains National Park," Bonesteel said.
Exploring the Legacy
In little more than an hour's drive, today's visitors to Asheville can walk in the steps of these early conservationists and see something Kephart and Masa never did -- the completed Park. Kephart died in an automobile accident in 1931. Masa died from influenza, a pauper too poor to be buried next to his friend in Bryson City, N.C. Visitors to Asheville's Riverside Cemetery will find Masa resting among ancient oaks and gingko trees that shade the graves of Thomas Wolfe and his parents; and William Sidney Porter, better known as O. Henry.  As Ken Burns points out so eloquently, even in death Kephart and Masa are present in the Park. "A 6,217-foot peak now bears the official name of Mount Kephart. On its broad shoulder is another, somewhat shorter peak, now called Masa Knob." 
How to Get There and What to Do
The Great Smoky Mountain National Park is an easy day trip from Asheville to Bryson City, where Kephart lived from 1910 to until his death.  Interested in hiking Mount Kephart? Just drive to the Newfound Gap parking area and pick up Masa's beloved Appalachian Trail for the 6.2-mile round-trip hike.  While you're in the area, explore Fontana Dam, at 480 feet the tallest concrete dam in the Eastern U.S., or take the marina shuttle from nearby Fontana Village to explore Lake Fontana's remote North Shore and trout fish in Hazel Creek, one of three major watersheds in the Southwestern Smokies.