Restaurants Open on Thanksgiving in Asheville, N.C.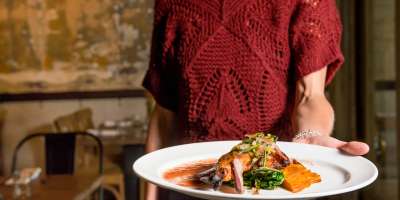 Asheville welcomes you for the Thanksgiving holiday!
It's an exciting time to be in town as many of Asheville's favorite holiday traditions have begun.
See our guide to 8 ways Asheville sparkles for the holidays and our guide to the top places to see holiday lights in Asheville.
If you'll be here in the mountains on Thanksgiving Day, you may be asking, "Where can I have a Thanksgiving meal in Asheville?"
We work with the Asheville Independent Restaurant Association (AIR) and others to help answer that question for you with this list of local eateries that will be open on Thanksgiving Day.
As with any holiday, we highly recommend calling the restaurant before finalizing your plans to check availability, make a reservation (if possible) and review what items will be on the menu. Click on the name of restaurant for contact information.
We expect to continue receiving more and more restaurant information as we near Thanksgiving Day. Please check frequently back for updates.
Asheville Independent Restaurants Open On Thanksgiving Day (November 26, 2020):
For restaurant representatives: Don't see your restaurant listed? Please email us at news@exploreasheville.com with information regarding your Thanksgiving hours and menus.
Updated November 6, 2020