New Year's Eve Events in Asheville, N.C.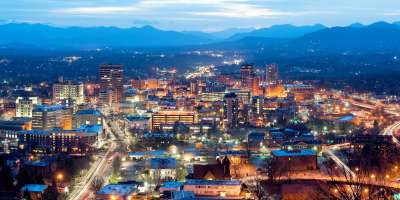 2021 is on the horizon, and in Asheville you can ring in the New Year with a number of spirited celebrations planned throughout town.
Here is a look back at the celebrations from New Year's Eve 2020. 
Asheville New Year's Eve Celebrations At-A-Glance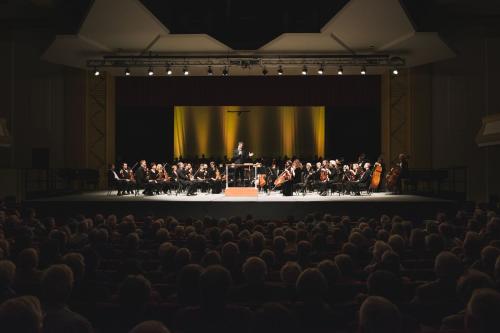 New Year's Eve Concert with the Asheville Symphony and Classical Mystery Tour – Thomas Wolfe Auditorium, 8 p.m.: The Beatles take over Asheville -- Broadway's Beatles that is. Celebrate New Year's Eve with the Asheville Symphony and The Classical Mystery Tour including members from Beatlemania. The first half of the concert features Sgt. Pepper's Lonely Hearts Club album performed in its entirety. The second half includes hits that span the career of the Beatles.
Roaring Twenties NYE Party – Grove Arcade, 7 p.m.: Usher in a new decade by stepping back a century. The Grove Arcade opened its door during the Roaring Twenties. Transport yourself to a speakeasy from the Roaring Twenties featuring live jazz, decorations, craft cocktails, a photo booth portal and hors d'oeuvres served by Flappers. 
New Year's Eve at the Inn at Biltmore: Celebrate the new year with elegance at the Inn on Biltmore. The luxury, four-star hotel has a New Year's Eve Gala Package with a five-course dinner and black-tie gala. Also included are breakfast buffets, a midnight toast and a fireworks display.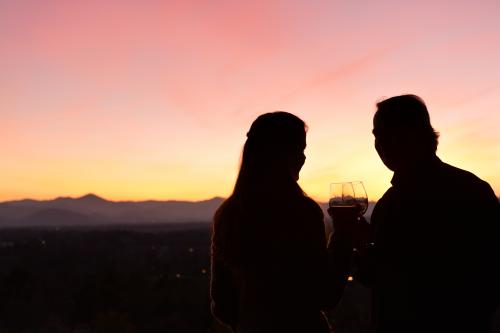 New Year's Eve Heritage Celebration – The Omni Grove Park Inn: At Asheville's most storied resort they'll be ringing the New Year with a Heritage Jazz celebration. Special packages are available that include exclusive events such as the Monday night comedy show, Tuesday night Heritage Jazz Dinner featuring jazz quartet Queen Bee and the Honeylovers, and the main event: a New Year's Eve Speakeasy party featuring Java, a full 9-piece band.
38th Annual Epic New Year's Eve Bash – Grove House Complex, 8 p.m.: Good things come in threes! At the Grove House they're celebrating New Years with three dance floors, three DJ's, and three balloon drops. Better yet, those balloons have money inside! The party starts at 8:00 p.m., and they'll be providing heavy hors d'oeuvres, desserts, and party favors.
Pigeons Playing Ping Pong Presents The Electric Kool-Aid Asheville Test – US Cellular Center, 8 p.m.: Dance into 2020 with a psychedelic New Year's celebration.
Shovels & Rope – The Orange Peel, 8 p.m.: The musical duo of Michael Trent and Cary Ann Hearst provide strong, roots/indie/folk/rock-inspired songs.  
The Broadcast Band and Downtown Abby & The Echoes – Ambrose West, 9:30 p.m.: Two bands known for their soulful powerful front women join forces for an unforgettable vintage-themed New Year's Eve celebration at Ambrose West. Throw on your favorite vintage look and ring in the new decade with face-melting soul rock, surprising music collaborations and a complimentary champagne toast provided by the bands at midnight.
Ellis Dyson and the Shambles – Isis Restaurant and Music Hall, 9 p.m.: This five-piece band expertly blends old-time influences ranging from Piedmont murder ballads to traditional jazz and big band swing. It's being billed as a masterful and exciting show for all ages. 
New Year's Eve with The Free Flow Band – Daphne at Twisted Laurel, 6:30 p.m.: Ring in 2020 at Daphne at Twisted Laurel's beautiful location overlooking Pack Square in downtown Asheville. There will be extra special offerings from Executive Chef Tom LaFauci, live music from Free Flow Band with a champagne toast and post-ball drop breakfast bar. 
New Year's Eve Party at Capella on 9 – AC Hotel Asheville Downtown, 8 p.m.: High atop the AC Hotel in downtown, you'll find Capella on 9, a rooftop lounge with amazing views of the city and surrounding mountains. Tickets include a welcome cocktail, extensive hors d'oeuvres, a champagne toast at midnight and a chance to win a staycation package at AC Hotel Asheville.
4th Annual New Year's Eve Ball in the Hall with The Grass is Dead – Asheville Music Hall, 10 p.m.: The Grass is Dead band is a bluegrass combo paying homage to the music and cultural legacy of The Grateful Dead. The band will likely have you smiling ear-to-ear come midnight.
Buxton Hall New Year's Eve Party – Buxton Hall Barbecue, 10:30 p.m.: Buxton Hall has your New Year's Eve plans covered with a disco ball, music, drinks and more. It's just $3 to get in the door. Bubbles and cocktails will be available for additional purchase.
DJ Malinalli Dance Party – Urban Orchard Cider Co. South Slope, 8 p.m.: Dance the night away! Champagne and ciders specials are available all day. Admission is free.
Black and White: A Party of the Century – Battery Park Book Exchange, 9 p.m.: Experience a monochromatic masquerade party while enjoying live jazz, champagne and a full breakfast buffet. 
Murder by Death Concert – The Grey Eagle, 9 p.m.: Trailblazers of the early 2000s indie-Americana style, this Louisville-based quintet finds a way of taking tried and true rock-and-roll and knocking it slightly off axis. 
DJ GruntWerk and New Year's Eve Party – Vintage Kava (Weaverville), 9 p.m.: Head to nearby Weaverville for a night of dancing and live music to bring in the new year. Vintage Kava will show the ball drop at midnight.
New Year's Eve Tapas – Asheville Mountain Kitchen, 6-9 p.m.: Bring your wine and pair it with delicious tapas. Enjoy a variety of different flavors. Learn, eat and socialize.
Rustic Grape's NYE A Sparkling Sweet Date Night – Rustic Grape, 9:30 p.m.: Toast in the New Year with live music, sweet treats and lots of bubbly. Rustic Grape hosts a ticketed date night event in its cozy, intimate wine bar with Lindsey Meyers, a a talented local musician.
The Century Room's "New" New Year's Eve – The Century Room on the Park (Upstairs at Pack's Tavern), 8 p.m.: Your ticket includes a gourmet dinner buffet, two drink tickets, late night bites, champagne toast at midnight and dancing to the Groove Shakers.
Pack's Tavern Countdown to 2020: For a more casual celebration, Pack's Tavern will host a Countdown to 2020 with drink specials, toppers and a live band. 
New Year, Tiki This? Party - The Montford Rooftop Bar, 9 p.m.: Enjoy a party on the rooftop at The Montford, located atop the Hyatt Place Hotel in downtown Asheville. This intimate event requires a ticket, which includes three drinks of your choice, two small plate offerings, a midnight champagne toast and party favors.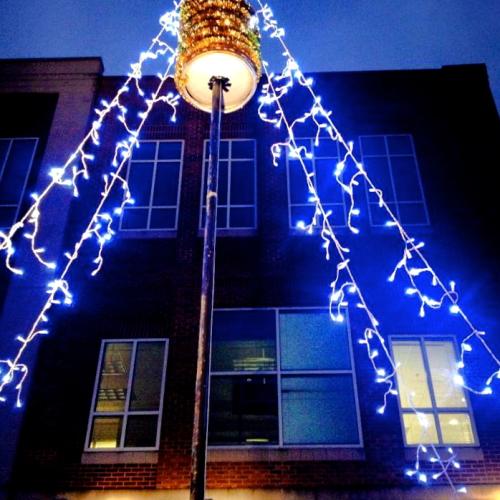 7th Annual New Year's Eve Keg Drop -- Thirsty Monk South Asheville: New York City drops a ball, Atlanta drops a peach and Miami drops an orange. In Asheville, we drop a keg! A two-story golden keg will be lit up and glowing on New Year's Eve, descending at midnight as Thirsty Monk taps a keg to help you toast to the New Year! The celebration is free to attend.
New Year's Day Special Events
Join a ranger at Chimney Rock State Park for the First Day Hike of 2020. The hike begins at the Park's front gate (meet at Old Rock Cafe in Chimney Rock Village at 8 a.m.) and continues up Chimney Rock Road. Learn about Chimney Rock's rich history and unique features as you hike to the base of the Park's Chimney. At the end of the hike, enjoy hot chocolate and coffee.
If you don't see the event listed for your business, please contact us at news@exploreasheville.com.