Black Hand, Green Thumb: Celebrate Juneteenth with Black-Owned Farm, Gardening Experiences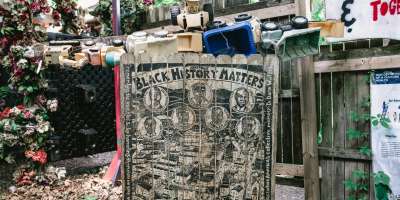 This Juneteenth, also known as Freedom Day, Asheville invites visitors to honor the rich heritage of African Americans while immersing themselves in the vibrant world of black-owned farm and gardening experiences. Whether cultivating crops in organic urban gardens or exploring sustainable farming practices in the countryside, visitors can experience the unique contributions of Black individuals to the region's bountiful harvest through hands-on activities this summer season.
Nestled amidst the picturesque Blue Ridge Mountains, Asheville is renowned for its natural beauty and diverse cultural heritage. The Dr. George Washington Carver Edible Park, the first edible public park in the United States, serves as a testament to this. With over 40 fruit and nut tree varieties, this space named after the famous inventor and agricultural scientist is lovingly maintained by dedicated volunteers. The edible park was originally designed with 5-7 vegetation layers, but today is mostly a canopy layer of fruit and nut trees with ground cover underneath in the main area. Visitors can freely sample Hardy kiwi, fig trees, elderberry, strawberries and other plantings along the walkway.
The craftsmanship and expertise of Black farmers and gardeners have shaped the agricultural landscape for generations, exemplified by Tamarya Sims, a Black farmer, ecologist, and land steward. Sims cultivates their own micro farm, Soulfull Simone Farm, a healing and educational farm offering flowers, medicinal herbs, and a sanctuary for BIPOC and queer individuals. Their farm operations have expanded to include culturally relevant vegetables and operate as a co-op centered in racial and food justice education and healing.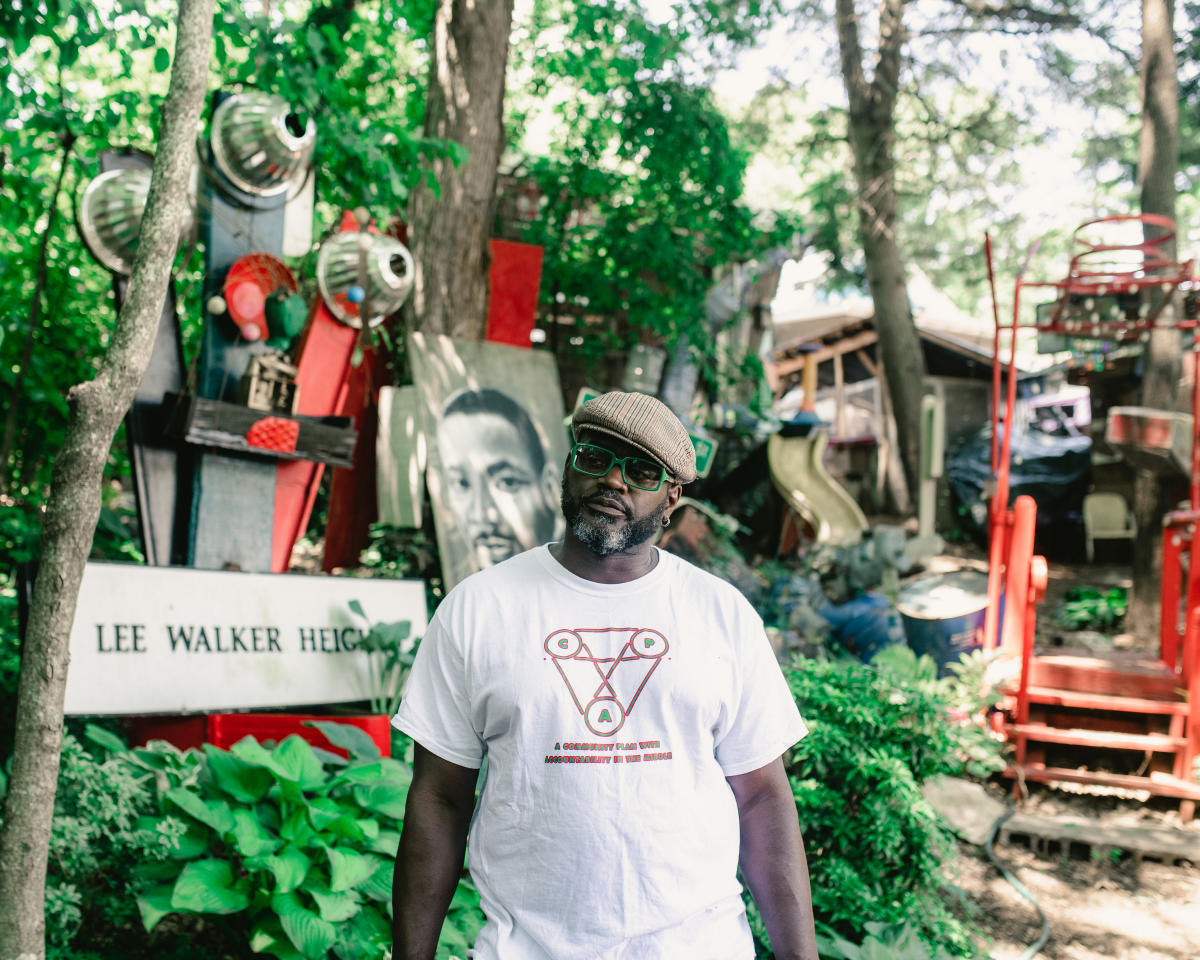 Visitors can witness the ingenuity and passion of several Black-owned agricultural ventures. The Peace Gardens, located in the historically African American Burton Street Community, continue the legacy of E.W. Pearson, with a focus on art, environmental stewardship, and social enterprise. With vegetable beds, native plants, art installations, performance areas, and more, the gardens have nurtured multiple enterprises, including local businesses and non-profits.
Discover a vibrant community where people of color can connect, heal, and experience the joy of the land at Asheville's Southside BIPOC Farmers Market and exclusive garden events. As a celebration of diversity and a safe space for BIPOC individuals, visitors can explore a wide variety of fresh produce, connect with local farmers and experience the vibrant energy that flows through the market. These gatherings also provide an opportunity to embrace culture, foster positive relationships, and support local initiatives. The urban food space stands as a cornerstone of the historically Black Southside neighborhood and is supported by the Southside Community Farm, nurturing a sustainable and inclusive environment that champions the rich heritage of the community.
In the spirit of giving back during your vacation, travelers may consider visiting the Shiloh Community Garden, established in another one of Asheville's historic black neighborhoods. This garden serves as a beacon of unity, cultivating and promoting positive cooperative relationships within the community.  contribute to the garden's mission of creating a thriving and inclusive space for all.
For those looking for additional ways to celebrate Juneteenth, the City of Asheville host a special event with the Dr. Martin Luther King Jr. Association of Asheville & Buncombe County to provide a week-long celebration of Juneteenth for the community titled, "Celebrating the History and Legacy of Juneteenth."
From lush organic fields to soulful gardens telling stories of resilience and innovation, Asheville offers an unforgettable journey celebrating diversity and fostering community this season and beyond.
Updated June 7, 2023