Things to Do in Asheville This Weekend -- March 5-6, 2021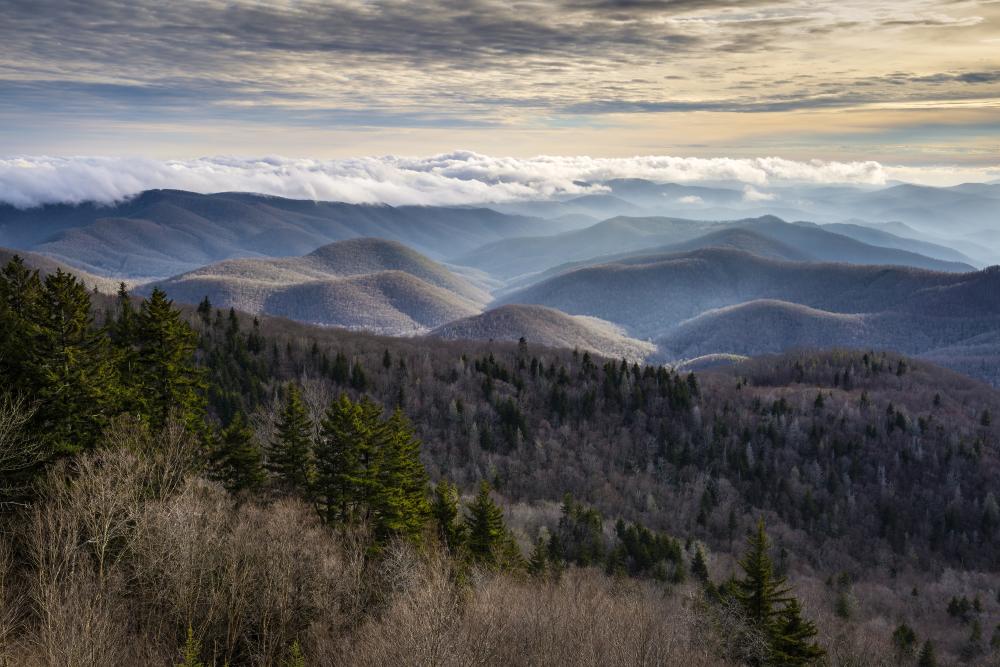 As you make your plans, you may be asking, "What is open in Asheville?" or "What are things to do during my visit?"
We know you may have questions about visiting Asheville during the Coronavirus pandemic. For answers to frequently asked questions, check out our Asheville FAQ page.
Below, you'll find ideas for things to do in Asheville. Also, check out our list of open businesses in Asheville.
Please remember to bring and wear your mask. Masks are required statewide inside public places, and masks are required outdoors where social distancing isn't possible.
Asheville area accommodations are taking reservations. Utilize our easy-to-use search feature to check room availability and rates. 
Want to enjoy Asheville from home? Explore our guide to virtual experiences and virtual events.
Here are ideas for what to do this weekend:
Discover the dazzling wonders of winter with carefully crafted experiences led by Asheville's community of local creatives and adventurers. With safety at the forefront, our "Curated Asheville" personalized experiences highlight some of Asheville's best winter activities and tours while maintaining proper social distancing and safety protocols.
From outdoor yoga to intimate cooking tutorials with expert chefs, there are a variety of things to do in Asheville for solo adventurers, couples and families alike. Choose from private or semi-private activities that are personalized just for you!
Head down to the Reed Creek Greenway just a couple miles from downtown for a unique outdoor theater experience brought to you by the Magnetic Theatre. You will walk the trail and see scenes telling the story of Alyx and Dru played by a different pair of actors in each scene. The scenes and actors feel familiar, as if you were coming across friends in the park and hearing their stories.
There are staggered showings at various times between 11am-5pm on Saturdays and Sundays through March 14. Masks are required to be worn by all audience members during the show. Audiences are limited to 10 people and will be socially distancing. Tickets are $23. 
Experience two major traveling exhibitions at the Asheville Art Museum at the same time! The pair of exhibitions are overlapping for the next several weeks.
The first exhibition, Vantage Points: Contemporary Photography from the Whitney Museum of American Art (now through March 15, 2021), showcases a selection of nearly 70 photographic works from the 1970s to the mid-2000s. The works highlight how photography has been used to represent individuals, places, and narratives. This exhibition was organized by the Whitney Museum of American Art, New York.
The second exhibition, Across the Atlantic: American Impressionism Through the French Lens (now through April 19, 2021), examines the relationship between French Impressionism of the 1870s and 1880s and the American interpretation of the style in the decades that followed. Across the Atlantic is organized by the Reading Public Museum, Reading, PA.
The Asheville Art Museum is taking extensive safety measures to help with your healthy, socially-distanced enjoyment and inspiration through the arts.
Asheville is proud to host for the 10th consecutive year the 2021 Southern Conference Basketball Championships. This year's tournament is special as it marks the 100th anniversary of the Southern Conference. Due to Covid-19 restrictions set by local and state health guidelines, fans will not be able to attend in person. Catch all the action through ESPN and ESPN Plus networks.
Head to one of Asheville's shopping districts including downtown, Biltmore Village and the River Arts District to discover unique, one-a-kind finds. Please remember that you'll need to wear a mask to shop.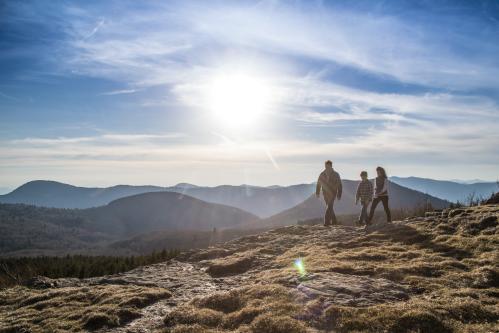 Feel the brisk mountain air with a refreshing hike. During winter, you'll notice fewer hikers on the trails -- making it easier for you to find your Zen. In addition, see the best views of the year thanks to leafless trees and clear blue skies.
Here are our picks for the best winter hikes in Asheville.
Lovers of art, history and architecture will enjoy the 1.7-mile self-guided, downtown Asheville walking tour: The Asheville Urban Trail. On the Asheville Urban Trail you'll find 30 historical stations to explore. And, along the way are many local shops.
Isis Restaurant and Music Hall is offering live music with a dinner reservation. On Friday night (Mar. 5), The John Henrys perform. The band specializes in a mixture of Gypsy Jazz, Standards (Great American Songbook), Swing, Country and originals, making fun, happy music on the fly. On Saturday night (Mar. 6), The Darren Nicholson Band take the stage. The band is a group of Appalachian musicians who have common respect for, and love of, American acoustic music.
Every Friday night beginning at 6 p.m., masters of bluegrass, The Sons of Ralph, play at Jack of the Wood.