Zambra's Fruit Chutney Recipe
Sample this fresh garnish called Zambra's Fruit Chutney.
Ingredients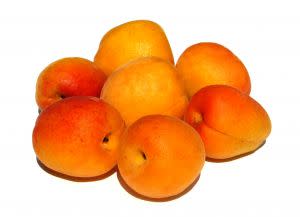 1.5 pounds of golden raisins
1 pound cranberries
1 pound apricots
1/2 small red onion, finely diced
3/4 cup sugar
1/2 cup red wine vinegar
1/2 tsp. cinnamon
1/2 tsp. star anise
1/2 tsp. fenugreek
Preparation
Combine all ingredients in heavy bottomed pot. Cover with water by 1/2 inch. Bring up to simmer and stir often as to not scorch the bottom. Cook slowly for three and a half to four hours. Stir often.
Use as a garnish for cheeses, meats, game, bread.
Recipe provided by Zambra, a Spanish tapas restaurant located in downtown Asheville. The restaurant uses all natural meats and local organic produce when available. They have been awarded the Wine Spectator's Award of Excellence for their collection of Spanish and New World wines.