They Put Beer in What?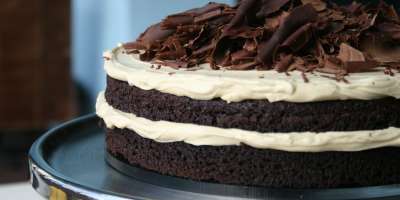 Asheville's beer culture goes beyond pints and pitchers of heady brew.
From food to hygiene we're finding new and unique ways to incorporate our favorite local brews into more than just a glass.
Growlers

Get your hands on some of Asheville's most heady brew. 

Crooked Condiments Mustards

Take your sandwich to a whole new level. Highland's Gaelic Ale and Ninja Porter have been masterfully mixed into a mustard must-have.

BRÖÖ Shampoo

It's brew for your do… hairdo that is. Highland's St. Terese's Pale Ale is available in the BRÖÖ shampoo. It's quite possible the most unique use of an Asheville brew yet, but please don't drink it. Find your bottle at Asheville's Earth Fare locations.

Beer Ice Cream

Imagine the smooth flavor of Highland Brewing Company's Black Mocha Stout served up in an icy cool treat. Stop in to Ultimate Ice Cream or The Hop for some unique brew flavors that change seasonally.

Beer Cake

There's more than one way to bake a (beer) cake. Get a slice, or maybe 2, of the French Broad Chocolate Lounge's Highland Black Mountain Stout cake and find out what heaven tastes like. Can't get enough? You should also try the Wedge Brewery Porter Cake available at Short Street Cakes.

Shiva IPA Soap

Made with Asheville Brewing Company's Shiva Imperial Pale Ale, this bar of suds adds conditioning quality you can't get from traditional water based soap. Blended with lime, cedar, lavender and patchouli, this soap will leave you smelling fresh and not like you just stepped out of the pub. Available online.

Hops

Wanting to start your own adventure in craft brewing? Western North Carolina offers incredibly fertile ground for growing Hops and you can get them direct from the source for your own farm-to-glass creation. Visit Echoview Farm to purchase and learn more about the cultivation of hops and sustainable agriculture.

Dog biscuits

Why wouldn't you bring something home for Fido? Using spent grain, The Oyster House Brewing Company has some treats your pooch will love. Just don't let him drive afterwards. You can find these goodies inside the Lobster Trap.

Onion Rings

Stop by the Village Wayside in Biltmore Village and try their beer battered onion rings. Sweet Vidalia onions are hand dipped in French Broad Gateway Kolsch beer batter.

Hop-Tails

The sommeliers at the Omni Grove Park Inn's Great Hall Bar are taking mixology to a new level. Try their intriguing "hop-tails", blending spirits with local beer. Their "If It Fitz" hop-tail blends Troy & Sons local moonshine, Parrot Bay Coconut Rum, a splash of Amaretto, combined with GPI's own Great Gatsby Abby Ale.