Asheville Performance Art and Vaudeville Roots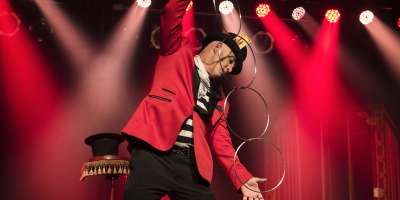 Discover Asheville's Vaudeville Revival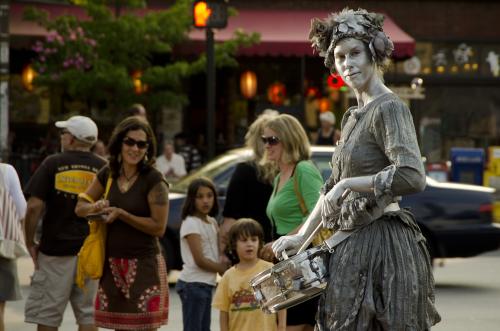 In Asheville, all the world's a swirling stage of jugglers and street performers, burlesque stars and variety shows, fire breathers and acrobats.
Since the early 20th century, when country yodeling star Jimmie Rodgers got his break on the local vaudeville circuit, flashy performing arts have taken center stage here. Today, the spirit of vaudeville lives on in performance spaces ranging from a comedy show on wheels to experimental art houses and offbeat festivals.
Take to the Street
Part of the tapestry of street performers woven into Asheville's urban fabric, painted "human statues" and jugglers enliven downtown corners, particularly on the weekends. Watch for well-known characters such as the Man in White and the Silver Drummer Girl (look for her near Friday night's drum circle in Pritchard Park).
Ticketed events and occasional public performances feature trained acrobats, aerial arts and other vaudeville skills by performance troupes such as Asheville Vaudeville, Unifire Theater and Asheville Aerial Arts. And you can even try your own hand at high-flying with a trapeze lesson at Dare to Fly.
Get On the Bus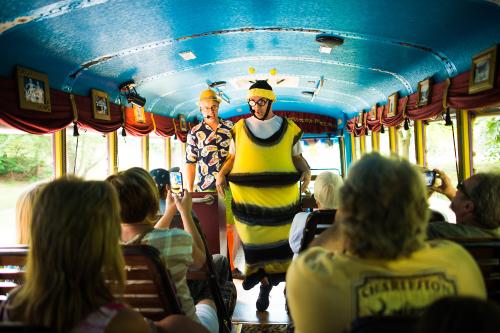 Since first rolling through town in the spring of 2006, the purple and gold LaZoom bus has become a local icon. Led by such fictional guides as Earlene Hooch (straight from the "Biltmore Estate Trailer Park") and Sister Bad Habit's renegade clan of scooter-riding nuns, LaZoom Comedy Tours blend history and off-color humor for a unique introduction to the city.
In addition to the classic 90-minute city tour, LaZoom offers an hourlong haunted tour (rated NC-17) as well as the new Band & Beer Bus Tour complete with live music and stops at local breweries. Hitting the road next spring is a Saturday morning kids tour.
Party Time
Homegrown festivals put the spotlight on alternative arts. Each Memorial Day weekend, the Americana Burlesque & Sideshow Festival brings together belly dancers and circus, burlesque and sideshow artists in four ticketed shows around town, including the popular annual Burlesque Brunch.
The annual Asheville Fringe Arts Festival in January celebrates an array of the avant-garde—from flashmob-style displays of butoh (a Japanese dance form) to puppetry, monologues, art installations and fire painting by local and touring acts.
In the Spotlight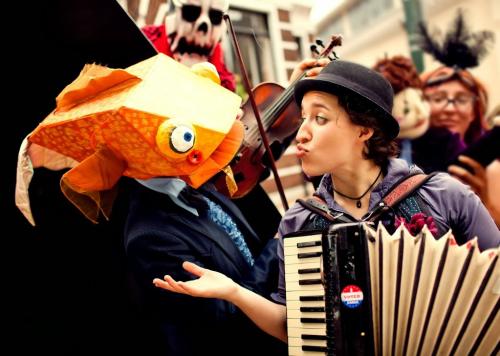 Throughout the year, small local theaters and art spaces stage a cavalcade of creative performances. From its home in the River Arts District, the Magnetic Theatre provides an outlet for original works by Asheville artists, ranging from improv, comedy and juggling to theatrical world premieres.
Fox & Beggar Theater photo (top) by Tempus Fugit Design; Fringe Festival photo (bottom) courtesy of Asheville Fringe Arts Festival.