Not So Wild-life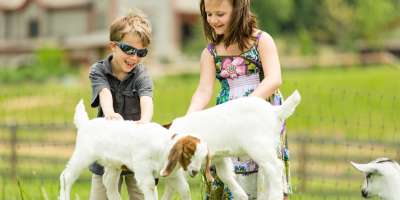 Western North Carolina is covered with miles of rolling farmland, and home to a variety of "wildlife." Asheville offers a variety of ways to interact with the more domestic creatures of the animal kingdom. Here are a few ways to go hand on with these barnyard adventures, perfect for a family outing.
Baby Goats
Who doesn't love baby animals? Take your kids to see the "kids" at Antler Hill Farm at Biltmore. The farmyard, which is open daily, features professional interpreters that will introduce you to a variety of family-friendly animals.
Sheep
The educational zoo at the WNC Nature Center has Cotswold Sheep, usually white, though black specimens have been recorded. Called "Gentle Giants", they are one of the largest sheep breeds, with rams (males) averaging around 300 pounds and ewes (females) weighing up to 200 pounds. They are noted for their long, coarse fleece of naturally wavy curls and the tuft of longer wool on their foreheads.
Horses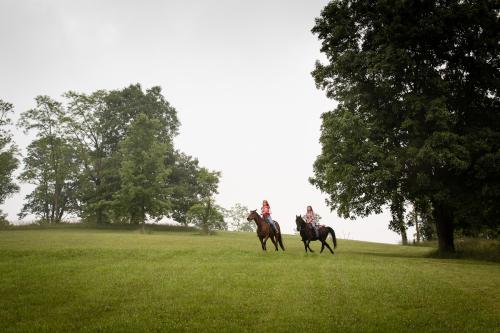 Explore the mountains by horseback. Sandy Bottom Trail Rides offer a chance to ride a horse, sit in a horse-drawn carriage or enjoy a hayride though the countryside. Their big Belgian horses make quite a show.