Muni: The History of Black Golf in Asheville
The city of Asheville has an earned reputation as a welcoming place. An arts and culture mecca nestled in the mountains of Western North Carolina, Asheville has grown to become an area known for its unique character, thought leadership and acceptance of diversity.
And, against that backdrop is the evolution of Black golf in the city, a steady growth from the painful, ugly times of Jim Crow and segregation to the gradual change that has allowed golfers of all races and genders to play the game in a comfortable atmosphere.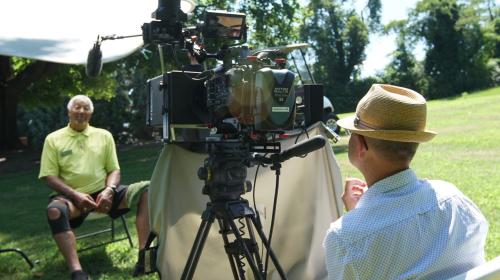 The origin of Black golf in Asheville is closely tied to the construction and opening of the Asheville Municipal Golf Course. Affectionately known as "Muni," the 18-hole layout just off the Swannanoa River in East Asheville began play in 1927. It was the first municipal course built in North or South Carolina, created to be enjoyed by the working-class player in an era where the game was almost exclusively a country-club sport for the wealthy. A recent documentary titled "Muni" by Asheville filmmaker Paul Bonesteel chronicles the history of Black golf at the course and the varied characters that make the place a unique adventure.
Teeing Off: Changes at Muni 
From its origin, Muni welcomed players of all types, including minorities. With a green fee of 50 cents a round in 1927, the golf course designed by famed architect Donald Ross was built with the express purpose of promoting public play to grow the game. Under the restrictive segregation laws in place during the course's early years, Black golfers were allowed to play just one day a week. "They had what they called Caddie Day, which was Monday, and the Blacks could play the course then," said Billy Gardenhight of Asheville, a member of the Black Golf Hall of Fame who played the course for parts of eight decades. "As a kid, I started hanging out around the clubhouse, picking up balls and washing down the porch, so I could play on Mondays." 
The rule for Blacks at Muni continued until 1954, when the landmark "Brown v. Board of Education" legislation required integration in education, and subsequent laws were created to help eliminate segregation. Gardenhight said 1954 was a life-changing time in his pursuit to play golf as often as he wished. "When things changed in 1954, me and a buddy named Boyce Layton went to (Muni) on a Sunday and played," he said. "A lot of people weren't happy about that.'' Soon after, a headline in the local Asheville Citizen newspaper read "29 Negroes Play Golf at Muni on Restricted Days."
"(Desegregation laws) meant freedom," said Pete McDaniel, a retired Black golf journalist who grew up in Asheville and caddied at Biltmore Forest Country Club. "This gave us a chance to play, and all African Americans wanted to do was play the game, just like anybody else. And Muni, it wasn't always in the greatest condition, but it was our Augusta National." 
Skyview Opens

As Blacks got more opportunities to play at Muni, the Skyview Golf Association was formed in 1959. The group of local Black golfers and community leaders decided to host a Blacks-only golf tournament in 1960, the beginning of more than a half-a-century of spirited competition over three days, featuring 54 holes of stroke play. After the first Skyview Open, organizers like Gardenhight realized not opening the event up to others was the very essence of restrictions they had fought to end. So, in 1961, the Skyview Open was opened to all players, and has grown and endured into WNC's oldest golf tournament. The tourney became a regular stop for the North American Golf Association, a Black pro tour that helped season players to the ultimate destination for pros, the PGA Tour. And even more importantly, it became an event where Blacks and whites played together. It was a huge social event for the Black community, and before Asheville became known as such a haven for tourists, it brought hundreds of golfers and others to the area every July. "All the greats played here," said McDaniel. "If you were a Black golfer worth his salt, you played in the Skyview."  Lee Elder, who won on the PGA Tour and was the first Black golfer to compete in the Masters, won three straight Skyview titles (1962-64).
"There is a need for places like Muni and tourneys like Skyview," said Black golf pro Paul Everett, who played in the Skyview for decades. "Not everyone can afford to play at the country clubs. I wish younger people understood the significance of a tournament like the Skyview."
In 2021, the 61st annual Skyview Pro/Am Golf Tournament takes place July 13-15.
The Black Golf Experience in Asheville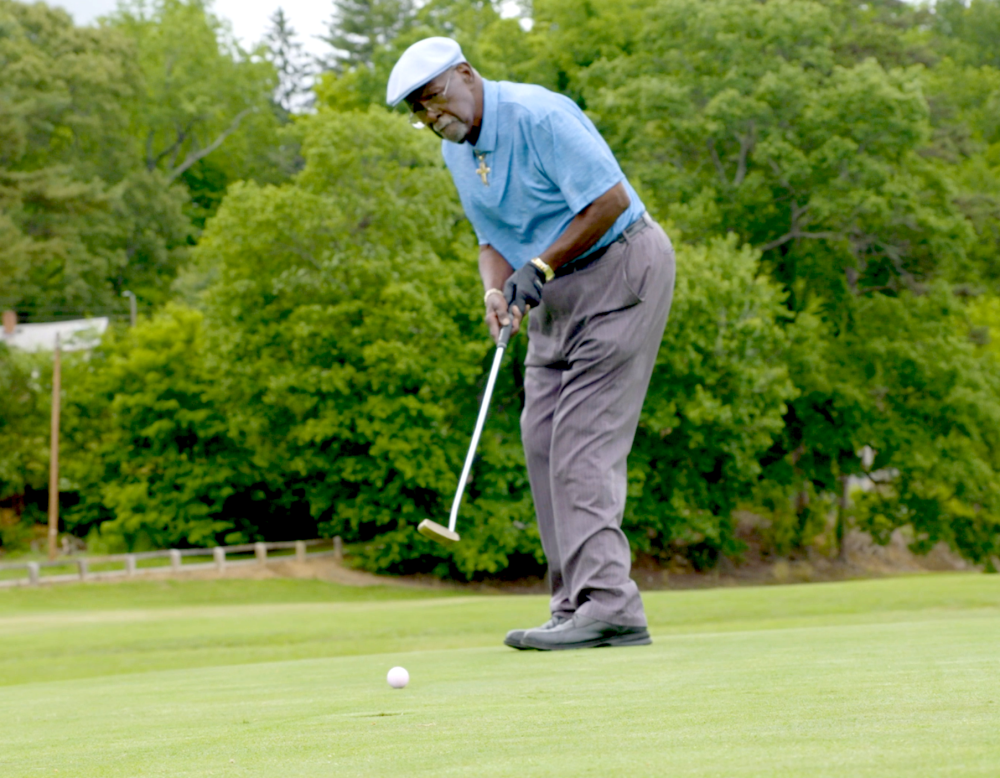 Many Black golfers from the era of players like Bryson, Gardenhight and McDaniel were introduced to the game through caddying, earning money by carrying the clubs of white players at local country clubs like Biltmore Forest. It was also an introduction and a reminder of their status as young Black men. "I started caddying at Biltmore Forest in the (1940s)," said Gardenhight. "First time out, I made three dollars and thought I was rich. "You had some guys who were nice to you and some who would have nothing to do with you. Some would call you a (racial slur), some would call you a boy, but none of them ever would call you a man." A full set of clubs was usually not in the budget of young Black players and caddies, so often the game was honed with a single club. "We had our own golf course in the housing project," said Bryson. "Made a course from dirt, made a hole in the ground and put a tin cup in the hole, and we were playing golf." Even after integration gave players more opportunities, golfers were often reminded of the realities of the Deep South and the attitudes that lingered. "For years and years, we were still invisible people when it came to playing golf," said McDaniel. "And even though we were at a public course, you always felt a little uncomfortable. There was a little bit of an attitude about us being there.
When a fire burned down the Muni clubhouse in the 1950s, there was talk of closing the course, but Gardenhight led a protest at a City Council meeting that helped convince leaders to keep the course open. He no longer plays after some health issues, but Gardenhight has always maintained a balance of pride in his race and the understanding of the realities he grew up in. And for him, it reverts back to a love of the game. "It's healthy to have a place to go, to come out and joke with your friends and be with other people, Black and white or whoever," said Gardenhight. "For me, it's Christ first, family second, and then golf. Asheville has always been the best place for golf camaraderie between Blacks and whites. Our men's association has always been very diverse, just the way it should be." 
WANT TO PLAY? 
Where: Asheville Golf Course, 226 Fairway Drive, Asheville 
What: 18 holes, public course, open seven days a week 
Contact: 828-298-1867, ashevillegc.com
SKYVIEW OPEN 
Open to amateur and pro golfers, July 13-15, at Asheville Golf Course. For more information, contact Lee Shepherd (828-335-6377) or Ivory Walker (828-645-0342). 
Photos provided by Paul Bonesteel. Top to bottom: Golfers prepare for the Skyview Open at Asheville Municipal Golf Course; "Muni" documentary filmmaker Paul Bonesteel interviews Asheville golfer C.Y. Young; The Skyview Open drew big crowds at Asheville Municipal Golf Course; Billy Gardenhight has played golf at Asheville Municipal Golf Course for over 60 years.