Mince Pies Recipe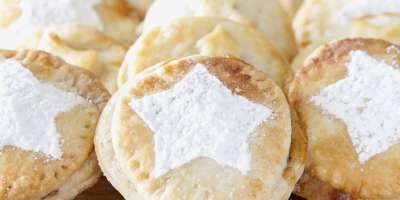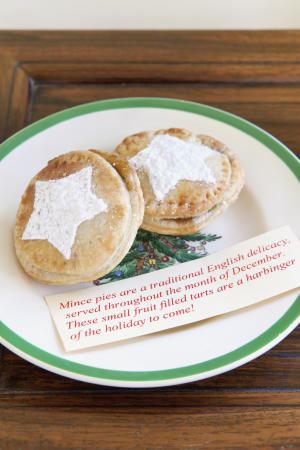 These delightful little pies are a tradition in England during the month of December. The Victorians would have used mincemeat that actually included meat, but the recipe has been refined to be a blend of apple, dried fruits, nuts and brandy which is aged for two to four months before using.
At the Carolina Bed & Breakfast, innkeeper Susan Murray makes her own mincemeat in September for the coming Christmas season, but a commercial variety can be used as well (although you may want to moisten it with a bit more brandy and adjust the spices to your taste).
Ingredients
Pate Brisee:
2 ½ cups flour

1 teaspoon salt

1 Tablespoon sugar

2 sticks (1 cup) cold butter, cut into small pieces

¼ to ½ cup ice water

2 cups mincemeat, seasoned to taste

Milk and sugar for topping

Mince pie tin or mini-muffin tin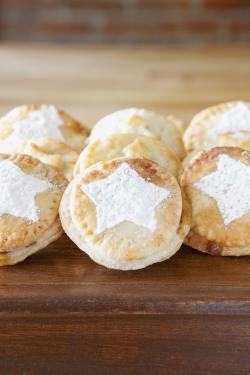 Method
Process all dry ingredients in a food processor to combine.

Add butter and pulse once or twice until mixture resembles coarse meal (crumbs with butter pieces smaller than peas).

Slowly add water until mixture just comes together

Wrap dough in plastic wrap and chill for at least one hour.

Preheat oven to 425°.

Roll out pastry and cut 24 pie bases and 24 tops using a round cookie cutter. Place base in tin, add one Tablespoon mincemeat, cover and seal with pastry top. Brush with milk and sprinkle with sugar.

Bake 15–20 minutes. Let firm briefly in tin before removing to cool completely.
Yield: 24 small pies
---
About Carolina Bed & Breakfast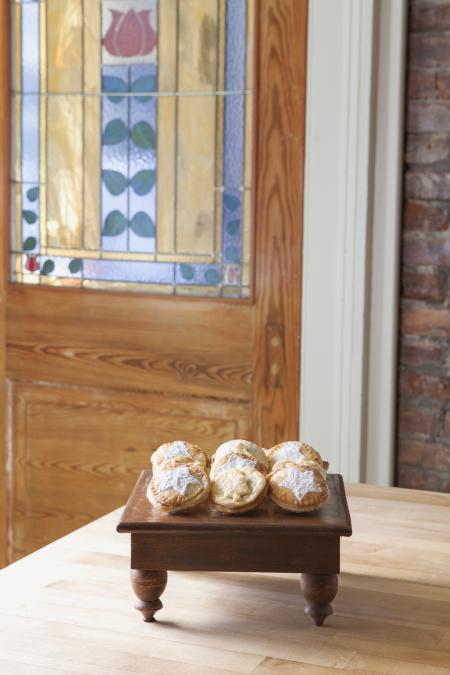 Situated in the heart of the Montford Historic District, this century-old inn was designed by Richard Sharpe Smith, one of the architects that oversaw the construction of the famed Biltmore house. Today innkeepers James and Susan Murray welcome visitors with afternoon refreshments in the parlor and five comfortable rooms and adjacent cottage, all furnished with art and antiques from their own world travels. Learn more…