Masterminds Movie Stars in Asheville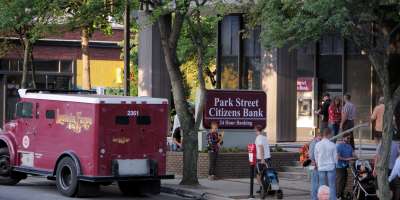 Cast Capers & Favorite Hot Spots
When heist comedy Masterminds hit theaters on September 30th, 2016, movie goers who know Asheville, N.C.may have recognized some familiar sites.
Several local spots make cameo appearances in the film, such as downtown Asheville's Pack Square and former BB&T building (located at the site of the Hotel Arras), which was disguised as a different bank for the film, and the U.S. Cellular Center, which had a small starring role as a Mexican airport. Other scenes were shot in nearby towns like Old Fort and Waynesville.
Downtown Asheville even has a starring role in the official trailer for the film, which is based on a true story:
But the real stars of the show—including comedy A-listers Owen Wilson, Zach Galifianakis and Kristen Wiig—got into a few shenanigans of their own during the weeks of filming in the summer of 2014. Here's a look at what they did when they weren't on the set:
Where They Ate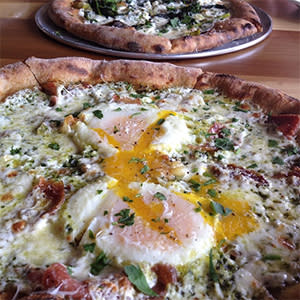 All Souls Pizza
All of that pretend criminal activity made for a very hungry cast, and actors were spotted in several popular Asheville restaurants throughout the summer. Kristen Wiig, who was seen at Cúrate tapas bar and Farm Burger, even mentioned Asheville's "great restaurants" to David Letterman on The Late Show.
Owen Wilson joined Saturday Night Live alumnus Jason Sudeikis for a wood-fired pie at All Souls Pizza. Western North Carolina native Zach Galifianakis was spotted enjoying barbecue at the famed 12 Bones Smokehouse. Film producer and SNL creator Lorne Michaels dined at The Market Place and Cucina 24, both on downtown's Wall Street. And several cast members were seen more than once ordering up some gluten-free gourmet dishes at Posana.
Where They Drank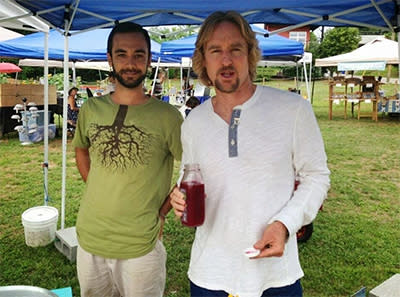 Owen Wilson at a local tailgate market. Photo
courtesy of Roaming in the Raw.
The stars were also excited to sample Asheville's beverage scene, sipping craft beers at McCormick Field during one of the Asheville Tourists' Thirsty Thursday events and trying creative cocktails at The Imperial Life. Owen Wilson also visited a local tailgate market to pick up fresh juices and dropped by the Battery Park Book Exchange for coffee.
What They Did
But it wasn't all about the eats for the Masterminds cast-some also took advantage of Asheville's offerings to unwind and let loose after a day of work. In her interview with Letterman, Kristen Wiig shared that she liked to relax by meditating in the Asheville Salt Cave and visiting the sensory deprivation room at Still Point Wellness. And Owen Wilson chose to cool off at Sliding Rock, the area's 60-foot natural water slide.