Join Asheville's Breweries in Community Spirit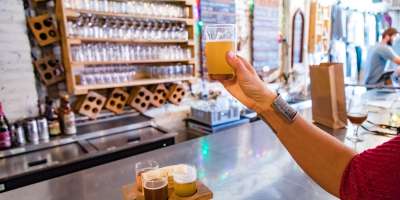 Local breweries are teaming up to help the community despite how hard their own industry has been hit.
Asheville's renowned brewery scene has long been known for its collaborations and innovative ways of supporting its community. Now more than ever, that spirit is coming to light in various initiatives designed to benefit those in need in during the Coronavirus pandemic.
New Belgium Brewing Company, which has facilities in both Fort Collins, Colo., and here in Asheville, has started the New Belgium Bar & Restaurant Relief Fund. The fund supports the food and beverage community in the brewery's two hometowns by providing financial assistance to hospitality workers facing hardships. New Belgium will distribute grants in the amount of $350 per person to help as many qualified workers as possible. For those people wanting to donate, they can can choose which town their donation benefits. New Belgium was able to provide an initial $50,000 and has committed to matching donations up to an additional $50,000. Learn more or contribute to the fund here.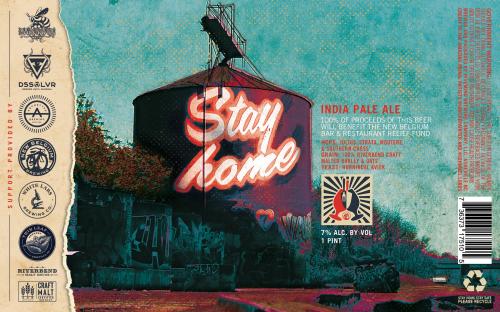 In support of that same effort, Brent Manning, co-founder of Riverbend Malt House (a local supplier of high-quality craft malt for many of Asheville's breweries), has headed up a superstar collaboration project to create the new Stay Home/Stay Asheville IPA. Joining the collaboration are Archetype Brewing Company, Bhramari Brewing Company, DSSOLVR Brewing Company, New Belgium Brewing Company and Twin Leaf Brewing Company. White Labs Yeast has donated ingredients. The beer is canned with a label that showcases Asheville's iconic River Arts District silo mural and its timely "Stay Home" message. One hundred percent of proceeds from the beer will benefit New Belgium's Bar & Restaurant Relief Fund. The beer was released on April 25 with four-packs of 16-ounce cans available at Archetype's West Asheville location and Bhramari Brewing Company in downtown Asheville. 
Burial Beer Co. is also doing what it does best by brewing its All Together IPA to support local hospitality workers. The beer is brewed in collaboration with NYC-based Other Half Brewing. All proceeds go toward local meal programs. More information can be found here.
Highland Brewing Company is likewise finding ways to help those hardest hit by the economic effects of pandemic. Asheville's oldest brewery is donating 10 percent of its curbside-pickup sales to the One Buncombe Fund and continuing its food drives for MANNA FoodBank at curbside pickup. Highland has also created a "Medical Professionals Membership Card" to offer medical care providers 15 percent off all to-go beer purchases at the brewery for the rest of the year.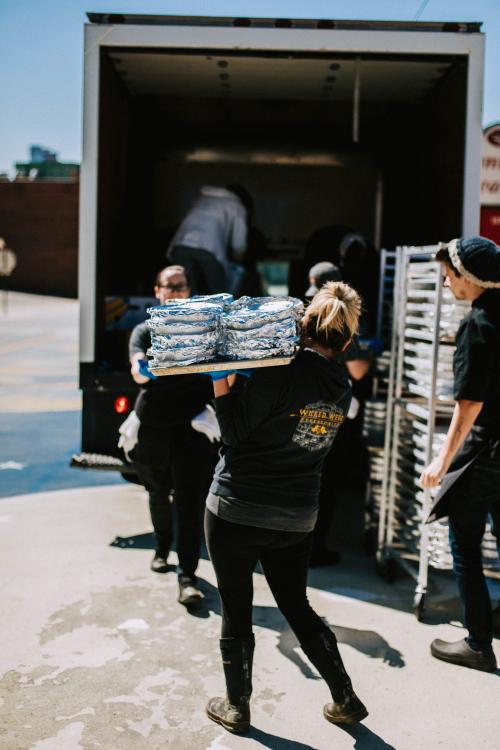 Wicked Weed Brewing has been busy each week preparing thousands of meals for the community. Wicked Weed had previously made a financial commitment of $50,000 split between the One Buncombe Fund, the North Carolina Restaurant Workers Relief Fund and the YMCA of Western North Carolina Emergency Response Fund. Now, the organization Food Connection has helped Wicked Weed identify where the need is greatest for meals. The meals are then distributed through the YMCA of WNC. To supply the food, Wicked Weed's restaurant, Cultura, has partnered with vendors such as Hickory Nut Gap Meats, Apple Brandy Beef with The Chop Shop Butchery and US Foods. You can make a donation at ymcawnc.org/give and food-connection.org/donate.