Il Pollo di Sole Recipe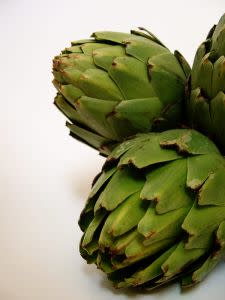 This popular chicken recipe is sure to bring a taste of Asheville to your home.
Ingredients
4 chicken breasts - cleaned
1/2 cup flour - for dredging
3 tbsp. olive oil
2 tbsp. chopped garlic
1/2 tbsp. fresh rosemary - chopped (use whole sprigs to garnish)
1/2 cup artichoke hearts
2 tbsp. capers
1 medium tomato seeded and diced
1/2 cup chicken stock/broth
1 lemon - juiced
2 tbsp. butter
2 tbsp. fresh parsley chopped
Salt and pepper
In a 10" skillet, heat olive oil over medium heat. Dredge the chicken in the flour until completely covered and shake off the excess. Sauté the chicken on one side for three minutes until it turns golden. Turn the chicken and sauté until the whole breast is golden. Remove the chicken from the pan and let the pan regain heat for 30 seconds. After the pan has reheated, add the garlic, rosemary, artichoke hearts and capers. Sauté these ingredients for one minute until the garlic begins to take color. Then add the tomato, chicken stock and lemon juice. Put the chicken back in the pan, cover and cook for three minutes. Plate the chicken. Combine butter, parsley, salt and pepper to taste in bowl. Stir until butter melts and serve over Chicken.
Enjoy!