Fringe Arts Festival: Winter Whimsy in Asheville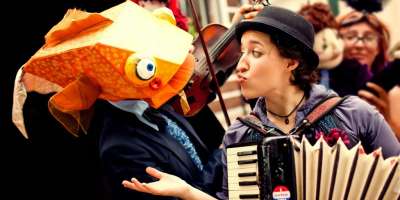 Countdown to the festival: March 19-26, 2023
During the winter, the Asheville Fringe Arts Festival brings innovative theater, dance, spoken word and performance arts to venues throughout town. This multiple venue festival provides artists with opportunities to explore the edges of their work.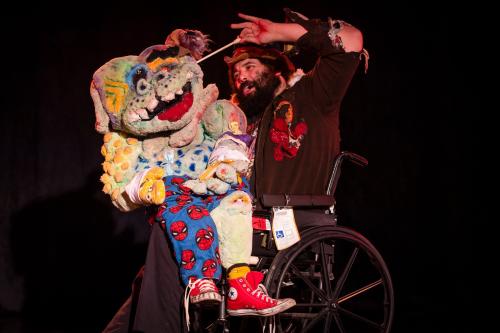 In 2023, the Fringe Arts Festival will take place March 19-26, throughout Asheville. Tickets will be available beginning in February.
Local venues include: LEAF Global Arts Center, Be Be Theatre, The Magnetic Theatre and Story Parlor. New for this year, in addition to the festival there will be a guided walking tour of the Foundy area in the River Arts District, which will have performances and surprises along the way.
Wonder what Fringe is all about?
This edgy performing arts tradition got its start in Edinburgh, Scotland in the 1940s when several performing groups who had been excluded from the city's mainstream festival decided to perform on their own. Over the past 65+ years, Fringe events spread across the world and today more than 50 such events are held each year in the U.S.
Founded in Asheville in 2002, the festival has the unique mission of supporting small and emerging local acts. In fact, the lion's share of the event schedule features local actors, dancers, writers, directors and artists, but the festival also brings in top traveling acts, many of which originated at other Fringe events around the world.
The details
Know before you go:
2023 Dates: March 19-26, 2023
Tickets: Please visit the Asheville Fringe Arts Festival web site to purchase tickets.
Photos courtesy of Asheville Fringe Arts Festival.
Updated February 16, 2023