Fringe Arts Festival: Winter Whimsy in Asheville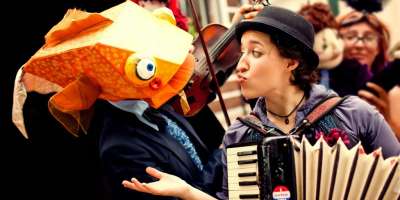 Countdown to the festival: January 27-30, 2022
During the winter, the Asheville Fringe Arts Festival brings innovative theater, dance, spoken word and performance arts to venues throughout town. This multiple venue festival provides artists with opportunities to explore the edges of their work.
One of the most unique things about the Asheville Fringe Arts Festival is the Random Acts of Fringe (RAFs). These short, site-specific performances are mostly free and open to the public. 
In 2022, the Fringe Arts Festival will celebrate it's 20th year with unusual, out-of-the-box performances, theatre, puppetry, film and music taking place in-person and virtually, January 27 - 30, 2022. Ticket holders can purchase bulk passes for both the in-person and online events. For safety, artists and attendees who are participating in the in-person events must show proof of COVID-19 vaccine or a negative test.
Local venues include: LEAF Global Arts Center, The Magnetic Theatre, Static Age Records, Fleetwoods and LaZoom.
Wonder what Fringe is all about?
This edgy performing arts tradition got its start in Edinburgh, Scotland in the 1940s when several performing groups who had been excluded from the city's mainstream festival decided to perform on their own. Over the past 65+ years, Fringe events spread across the world and today more than 50 such events are held each year in the U.S.
Founded in Asheville in 2002, the festival has the unique mission of supporting small and emerging local acts. In fact, the lion's share of the event schedule features local actors, dancers, writers, directors and artists, but the festival also brings in top traveling acts, many of which originated at other Fringe events around the world.
The details
Know before you go:
2022 Dates: January 27-30, 2021
Tickets: Please visit the Asheville Fringe Arts Festival web site to purchase tickets.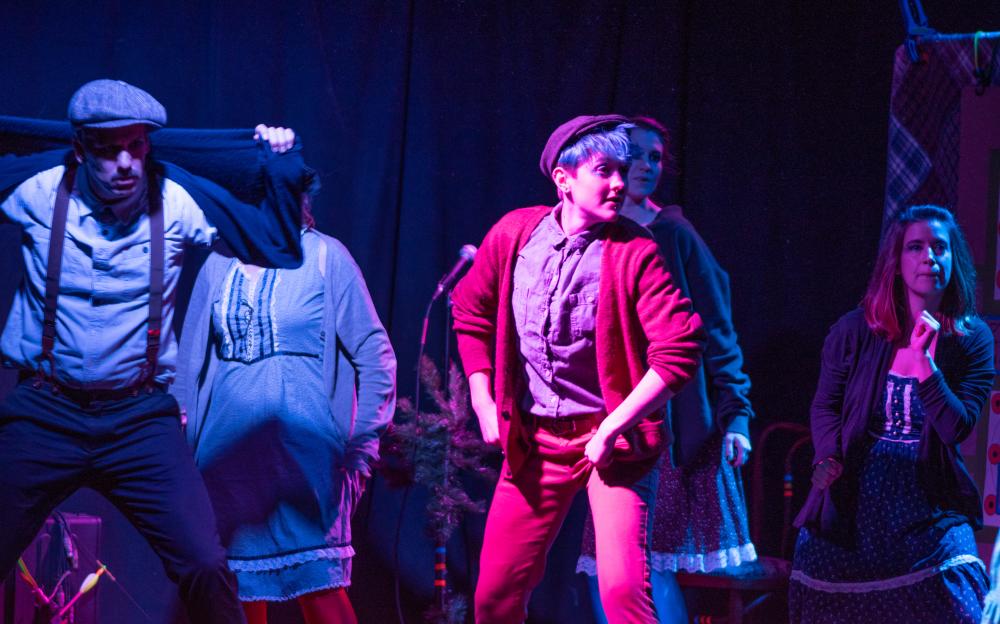 Top photo courtesy of Asheville Fringe Arts Festival. Other photos by Jason Tarr.
Updated December 15, 2021