Fall Color Report for October 22, 2015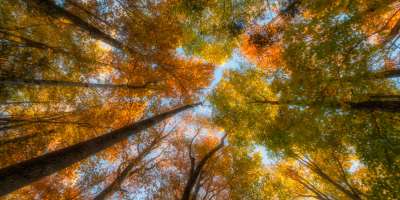 Fall Color Hunting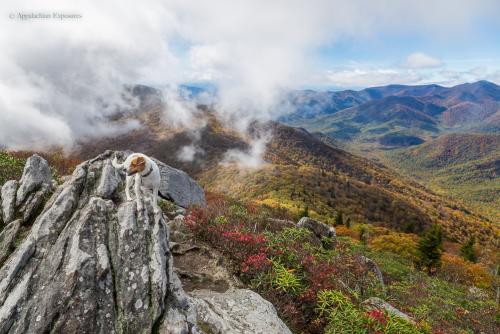 Color at lower elevations shines near Mount Mitchell.
Photo by Appalachian Exposures.The first frosts of the season passed through the mountains this week providing a catalyst for more widespread fall color throughout the mid-range elevations, which include areas immediately surrounding Asheville and those between 2,500 and 3,500 feet, with 3,000 feet being a sweet spot for peak color. According to Fall Color Guy, Howie Neufeld, "colors are past peak above 3,500 feet and way past peak above 4,000 feet." However you can still visit these higher elevations to see color sweeping across lower levels of the mountains from area summits.
Be on the lookout for yellow hickories adding to the patchwork of orange and red from the maples.  They blend well with the burgundy hues of the sourwoods and dark plum colors of the sweetgums. Oaks and dogwoods across the area are still showing great color as well.
Best and Brightest
Colorful tree canopy photo by Skip Sickler, courtesy of the Grandfather Mountain Stewardship Foundation.