Fall Color Report for October 13, 2016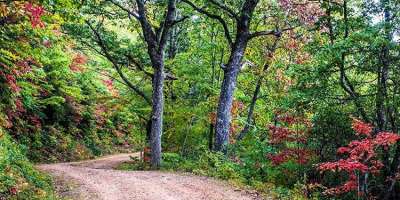 Beautiful sunny days and cool nights are helping to propel fall color forward in Western North Carolina!
While fall color is running about a week behind this year, the higher elevations could see their brightest color of the season within the next seven days.
Color is still in pockets along the slopes just below the highest elevations, but experts say the leaf changes should now "progress quickly down the mountainsides." The trees showing the strongest color continue to be the dogwoods, sourwoods, maples and birches.
The lower elevations of the Asheville-area mountains are still predominantly green and are just now beginning to see the fall color change. At Chimney Rock State Park, park leaders say fall leaf color is starting to show "through the understory and along the highest ridges."
Live Update from Craggy Gardens
Join us every Thursday on the Visit Asheville Facebook page for live broadcasts from a top fall color spot of the week. 
Best and the Brightest
As fall continues its gradual emergence, stick with the higher elevations for the most colorful displays.
Great Smoky Mountains National Park – Take a day trip to the Smokies where rangers report that visitors can enjoy vistas of fall color from Clingmans Dome Road, the higher reaches of Newfound Gap Road and Balsam Mountain Road.  Fall wildflowers such as purple asters, great blue lobelia and golden rod are prevalent along the trails.
Graveyard Fields – Notorious for being one of the first places in the mountains to see fall color, Graveyard Fields is living up to its reputation. Reds, oranges and yellows are showing strong throughout the area and providing nice framing for pictures of spots like Lower Falls.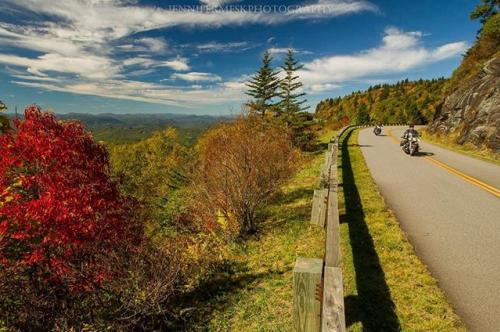 Blue Ridge Parkway (higher elevations) – Stretches of the Blue Ridge Parkway in the 4,500-5,500 ft. range just below areas like Waterrock Knob, Richland Balsam, Craggy Gardens and other spots are showing nice pops of color that make for beautiful photographs.
Events and Activities
For the fourth year, Asheville will bring together the top hard cider makers in the area for the annual CiderFest. In addition to great cider, the event features live music with a lineup that includes the Fly By Night Rounders. Festival goers can also sample cheeses and baked goods and enjoy arts and crafts. CiderFest is Saturday, October 15, between 1 p.m. and 5 p.m. at Salvage Station (468 Riverside Drive).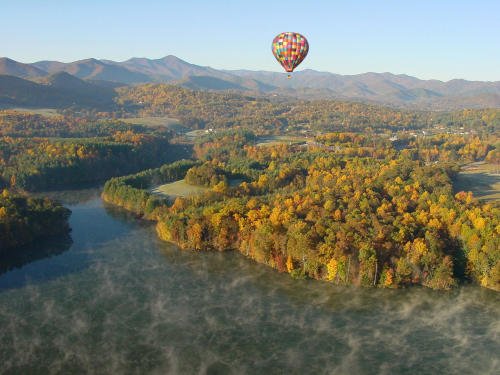 A cultural feast for the senses takes over downtown Asheville Saturday as the 14th Annual Hardlox Jewish Festival sets up in Pack Square Park. Between 11 a.m. and 4 p.m. Saturday, October 15, enjoy delicious homemade food, traditional music and dancing and educational cultural programs.
For a little adventure, try a stand-up paddle board tour with Wai Mauna SUP Tours on the world's third oldest river.
Fall color is especially dazzling from the air, fly between mountain tops on one of the area ziplines or rise above the clouds by taking a tour with Asheville Hot Air Balloons.
Let local hotels and inns do the planning for you!  Check out these nine great fall travel packages to help you get the most bang for your buck!
Top photo of fall colors along gravel road by Jared Kay. Photo of Graveyard Fields by Jason Tarr of ExploreAsheville.com. Photo of Blue Ridge Parkway by Jennifer Mesk.