Echo Mountain Recording Puts Asheville On the Music Industry Map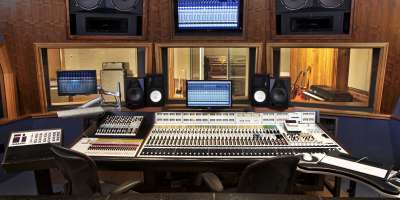 A Musical Sanctuary
Something's happening here. What it is ain't exactly clear.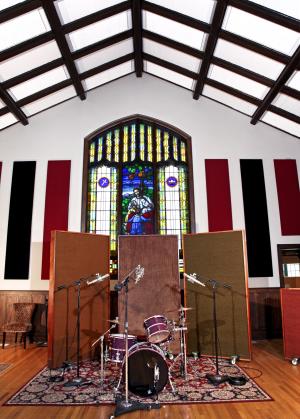 The brick and stained glass 1926 former AME Methodist Church, just off Patton Avenue in downtown Asheville, is once again filled with music. Maybe a little different music at times from the gospel music that once happened here. But still, music from the soul. This inspired space is now home to Echo Mountain Recording where the art of creating is nurtured, celebrated, recorded and produced.
Echo Mountain has become a very big deal, with artists recording in the studios including the Avett Brothers, Widespread Panic, Band of Horses, Steve Martin, Steep Canyon Rangers, Dierks Bentley, T Bone Burnett and Zac Brown. "Kid-hop" artist and former Asheville resident Secret Agent 23 Skidoo recorded his Grammy-winning album there. And recently, the recording studio has been producing Stephen King audiobooks, proving beyond a shadow of a doubt they offer a full array of services using state-of-the-art equipment and nationally recognized engineers.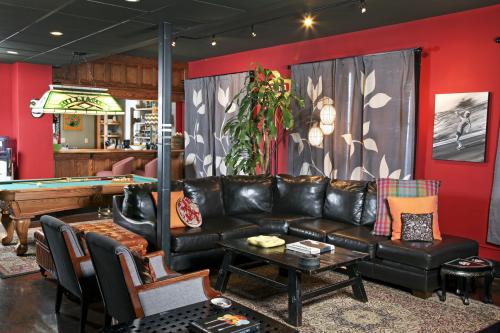 "We have anything you'd possibly want or find in a Nashville or L.A. studio but with the laid back mentality of Asheville," said Jessica Tomasin, studio manager and hostess extraordinaire. Echo Mountain is a residential studio, offering the musicians a place to stay. Downstairs is a full kitchen, comfortable couches, pinball and video games – the perfect place to re-charge.
The Appeal of Asheville Is Natural
And Tomasin is the person who keeps all of the moving parts moving. "I go to Nashville regularly and to L.A. to meet with managers and musicians," said Tomasin. "Asheville is a big selling point. Usually when I say I'm from Asheville, the typical response is 'I love Asheville!'"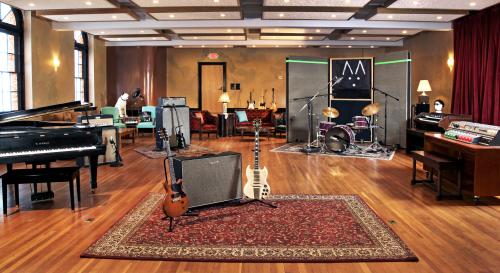 "Artists also like to get out of their element," she added. Dierks Bentley wanted to record here instead of the usual spots in Nashville because he wanted to be in a different environment. Smaller regional bands find the mountains inspiring, the food scene vibrant and, of course, there's the beer.
"We've been working on a project with 29 members of the Asheville Symphony and some local regional bands playing world music," said Tomasin, referring to 2016's Asheville Symphony Sessions album. Echo Mountain has also joined with Montreat College to be part of the institution's four-year music business degree.
Tomasin still occasionally gets questions about the studio's capability being in such a small city compared to Nashville and Los Angeles. "They say 'What if something breaks?'" said Tomasin. But then, they come and realize they are in a full-service analog and digital recording facility, that they are planted in the middle of a creative community and that all they need to do is step outside and take a hike in the mountains to be inspired.
Photos courtesy of Echo Mountain Studio.