Insider's Guide to Chow Chow Festival 2019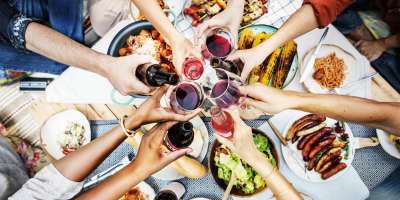 The inaugural Chow Chow Asheville, a culinary festival and celebration of the region's creative makers, kicks off September 12-15 in the heart of the city's downtown Pack Square. Situated in Blue Ridge Mountains of North Carolina, Asheville's culinary scene reflects the diversity of modern Appalachia.
Chow chow -- a traditional mountain condiment made with a piquant blend of pickled vegetables – suggests a lively and diverse mix of flavors -- and Chow Chow Asheville intends to deliver just that. With representation from 75+ local culinary makers, 70+ local beverage experts, 30+ farmers and artisans and 25+ guest chefs, Chow Chow Asheville offers a taste of creativity from an entire community of makers.
JUST ANNOUNCED: Celebrity chef Jose Andres will participate in Saturday's Pickled in the Park Grand Tasting, serving up paella alongside chef Katie Button!
Visit the Chow Chow web site to purchase your tickets!
Here's an inside look at how to make the most of your Chow Chow experience:
Pickled in the Park Grand Tasting Event
At the center of the festival is downtown's Pickled in the Park, which will showcase live music and demonstrations, plus 50+ restaurant and beverage stations offering samplings.
An all-day paella station from Curate will offer bites prepared by Katie Button and (on Saturday) by celebrity guest chef Jose Andres. Delicious samples will be available from such restaurants and vendors as Corner Kitchen, Mother Earth Spirits and Brewery and Foothills Local Meats.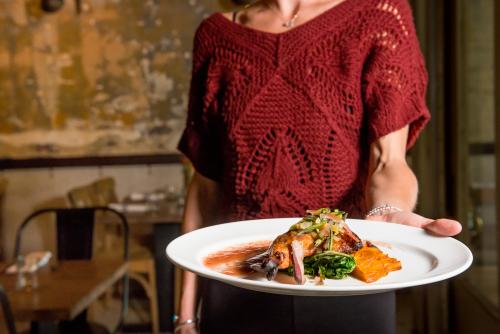 Rotating stations over the course of the weekend will feature culinary samplings from such local favorites as The Admiral, Sovereign Remedies, Rhubarb and Posana.    
A demonstration stage will feature informative presenters from the North Carolina Department of Agriculture, as well as special guest Chefs Vivian Howard on Friday and Asheville's Hector Diaz on Sunday. Many other guest chefs and beverage specialists—including the 2019 Best Chef in America winner Ashley Christiansen—are also participating in the weekend alongside their Asheville chef hosts.
Admission to Pickled in the Park, which runs from 1 p.m. until 4 p.m. Friday, Saturday and Sunday, is $125 and includes all food and drink offered in the venue in addition to opportunities to interact with many of the region's culinary resources. Admission to each day of the tasting is sold separately—your ticket is only good for the day you purchased the ticket for.
NEW: Asheville locals can score a $75 ticket to Sunday's Grand Tasting, which will also feature music by Amythyst Kiah. 
Choose Your Own Chow Chow Experience
While Pickled in the Park in Pack Square is the center of activity, an additional 30 signature events and 20+ seminars and sessions—all available by ticket only—provide a multi-layered, in-depth experience reflecting a diversity of Asheville's culinary scene. As a result, participants can build their own Chow Chow adventure by choosing the events or sessions they will attend to go deeper into Asheville's makers community.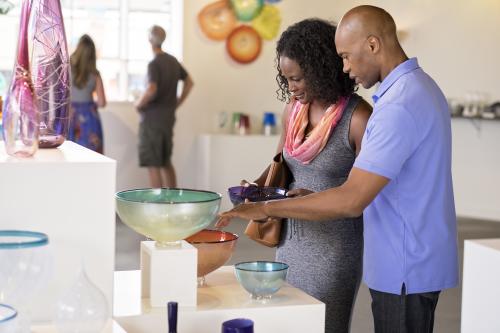 Sign up for Sips & Sun Salutations yoga brunch in the park, for example, before heading to Pickled in the Park. Then attend Fire It Up at Lexington Glassworks where chefs will create delicacies coordinated with the colors of the studio's hand-blown glass.
Go behind-the-scenes and learn about Biltmore's ongoing commitment to sustainable agriculture. Tour the French Broad Chocolates factory—craft cocktail in hand—to see how cacao beans become chocolate bars. Indulge in a vegan feast at the Omni Grove Park Inn. Or try your hand at baking poultry inside clay at East Fork Pottery (sold out).
No sure what to choose? Check out these sample itineraries based on your Chow Chow personality.
Chow Chow Events by Day
Thursday
Mountain Top Soiree: Opening Party
Friday
Food Truck Rodeo - free, open to the public
Makers Market - free, open to the public
Pickled in the Park Grand Tasting
Hands-On Workshops and Seminars
Follow the Barrel
Fairview Farm Trot - SOLD OUT
Appalachian Soul Food: A Celebration of The Block
LaZoom: A Moveable (and Hilarious!) Feast - SOLD OUT
Brown in the South - SOLD OUT
Cacao, Confections & Cocktails - SOLD OUT
Saturday
Sips & Sun Salutations
Forage + Feast - SOLD OUT
Food Truck Rodeo - free, open to the public
Makers Market - free, open to the public
Pickled in the Park Grand Tasting
Hands-On Workshops and Seminars
Biltmore's Bounty
Women on the Urban Trail - SOLD OUT
Fire It Up
Clay Bake - SOLD OUT
Sunday
Food Truck Rodeo - free, open to the public
Noble Dirt: A Field-to-Fork Brunch - SOLD OUT
Plant All Mighty
Makers Market - free, open to the public
Pickled in the Park Grand Tasting
Chow Time Closing Party
Just Want a Nibble? Free Activities & Immersive Seminars
If you've got limited time, you can just sample a taste or two of Chow Chow.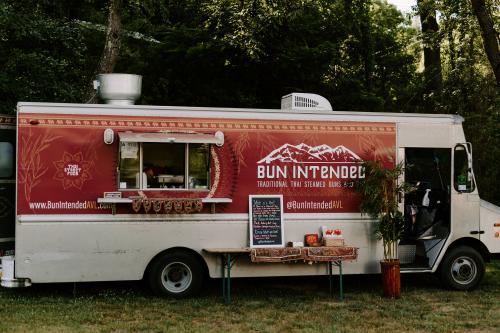 Two full blocks of Pack Square Park will offer free activities including a maker's demonstration area featuring weaving, blacksmithing and glass blowing. Observers can gain grilling knowledge from an expansive grill-off demonstration area. The art of respectful butchery will also be demonstrated. A maker's market will offer handmade culinary craft and specialty food items for sale, as well as regional culinary books. The festival will also host a Food Truck Rodeo featuring fare from 13 rotating vendors including Bun Intended, Gypsy Queen and Brined and Cured.
In addition to signature events, over 20 participatory seminars and sessions with prices beginning as low as $15 will cover such hands-on topics as Flour Power, The Art of Apple Pie (sold out), Gin Up Seminar and the Wild World of Fermented Food and Beer.
Things to Know Before You Go
Purchase tickets here, and either print your ticket at home or bring your receipt email confirmation. Please bring a photo ID. Purchase tickets well in advance, as many events are likely to sell out (and some already have!). If events are not sold out, tickets will be available at the Ticketing Center at Pack Square the week of the festival.
You must be 21 years old or older to attend the Festival. We love kids and pets but cannot safely accommodate them at this event with the exception of service animals.
The Grand Tasting events end in late afternoon in order to encourage festival-goers to enjoy Asheville's many wonderful local restaurants. Reservations are highly recommended.
Make hotel reservations soon as rooms are booking quickly! Check out a number of Chow Chow hotel packages, or browse other places to stay.
Chow Chow is proud to partner with MANNA Food Bank. Learn more about the festival's mission and philanthropy.
For all other questions, check out Chow Chow's FAQs. During the festival, stop by the info stations in Pack Square Park.