Celebrating a Generation of Asheville's Latinx Community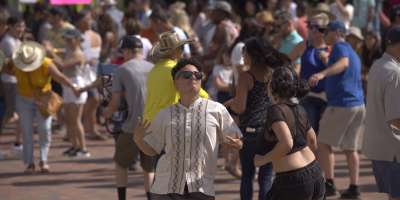 In honor of Hispanic Heritage Month, here's a brief history of the Latinx migration to Western North Carolina and its evolution here in Asheville, as told by our local community.
Arriving in Asheville for the first time I was scared. With my poor English, the idea of talking to people and not understanding became a huge fear. But one morning I got up the courage and decided to walk West Asheville alone. I kept repeating phrases to myself like a mantra: I would like a coffee, yes, just regular black coffee, no sugar, no cream, thank you. 
I'd hardly got two or three words out when the barista at Battle Cat asked me: ¿Hablas español? 
Sí, what a relief.
She told me she wasn't Latina, but that she had a lot of Latinx friends and had learned Spanish because she loved the language. 
This was the first of a now endless series of surprises when it comes to speaking Spanish here in Asheville. Today, almost three years later since I arrived, and at this moment of reflecting on Hispanic Heritage Month, I'm convinced that there is a love story between Asheville and the Latinx community. 
Let's look back at how our community has evolved.
Latin American Immigration to Western North Carolina: A Brief History
For starters, Asheville's modern day Latinx community is fairly young. At least in recent immigration history, it's hard to find someone who immigrated here from Latin America and who has been in Asheville for more than 30 or 40 years. Back in the '80s, there were only two Latin restaurants: Dolores y José in West Asheville and Pedro's Porch in Biltmore Village, and a burrito stand downtown that would become Salsa's. 
And now look at us. We have hundreds of Latinx-owned businesses and business leaders in the community. In just the food space alone, there are more than two dozen Latinx-owned restaurants. As of today, more than a million Latinx people have immigrated to North Carolina, and here in Asheville, our Latinx community accounts for almost 7% of the population.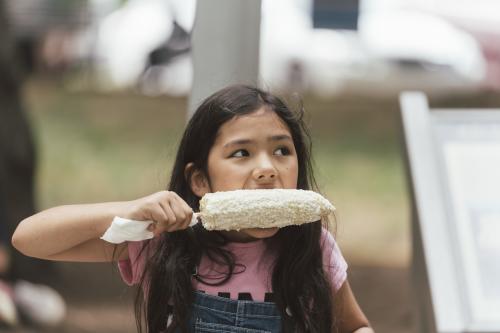 You'll find our latinidad everywhere in Asheville: in our chefs, food trucks, and restaurants; in the language we speak on the streets; at school; and at home. It's present in our music, books, and as we like to say, convivencia, or gatherings where we share good times and, of course, the best food.
But, the history of immigration to Western North Carolina is complicated and diverse. To help me understand, I spoke with UNC professor and anthropologist Hannah Gill, author of "The Latino Migration Experience in North Carolina: New Roots in the Old North." 
Hannah notes that the first European language spoken in Western North Carolina was in fact Spanish, beginning with Hernando De Soto's gold-seeking expeditions in the 1530s. 
Four centuries later, in the 1970s, Latinx workers and families began to arrive in the mountains. They became the labor force in agriculture, from Christmas tree farms to apple orchards. But this is only one part. As Hannah explains, "The reality is that it became a diverse immigration that included different people. Employers recruited those with specific skills, including professionals." 
And the Latinx community continues to grow. Nowadays we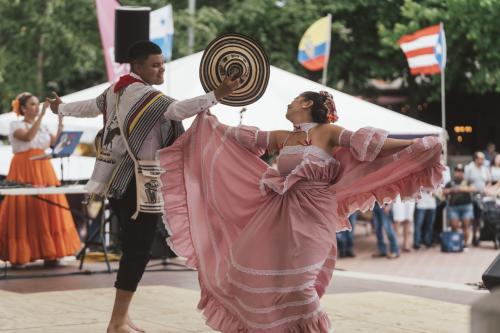 celebrate the annual Hola Asheville Festival, bringing together hundreds of people and the music, flavors and culture of more than 20 countries across Latin America. We have media, including radio and print, in Spanish. And we're proud to continue diversifying and expanding communities of color in our city. 
Now let's get to know some of their stories. 
Portraits of Western North Carolina Latinx Immigrants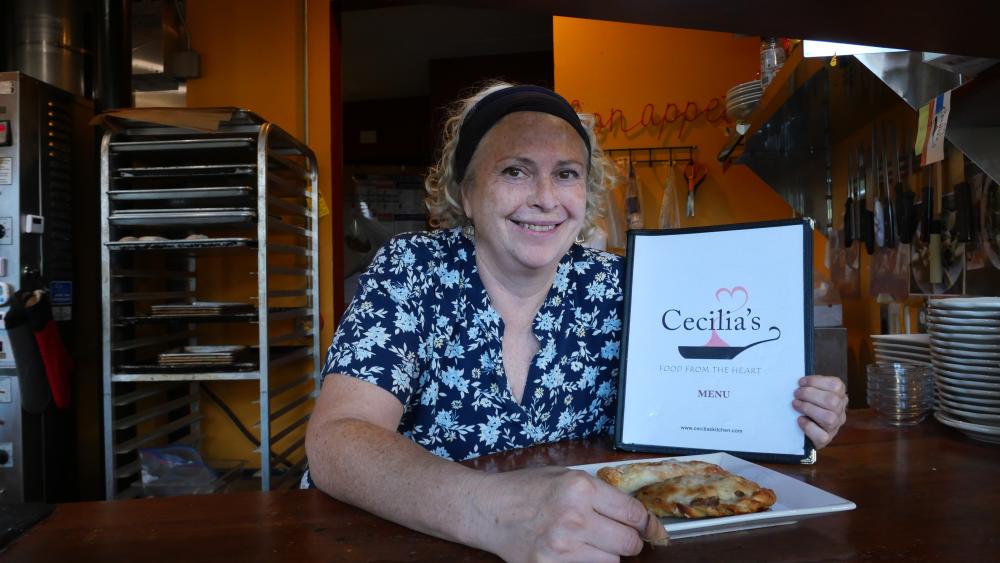 Cecilia Marchesini never thought about moving to the U.S. She simply came to Asheville as a traveler and never left. Arriving in 1993 from Córdoba, Argentina, she fell in love with the mountains of North Carolina. Now, at 57, Cecilia is the chef and owner of Cecilia's Kitchen, a restaurant that brought classic Aregentinian empanadas to Asheville.  
Cecelia remembers how small the Latinx community was in those first years. She almost never crossed paths with other Spanish speakers. And just being able to find Latino ingredients for recipes was difficult. 
Today, behind the bar of her restaurant on Merrimon Ave., Cecilia explains: "Everyone wants to speak to me in Spanish, and we have all the comida latina you could ever imagine: Peruvian restaurants, Mexican, Cuban, Venezuelan, whatever you want. And in any market you can find Latino products."
What does she love about Asheville? "It's a multicultural city," Cecilia says. "It's pretty international and accepting. The Americans who live here are super open and love learning about other cultures."
For Cecilia it's clear that the Latinx community hasn't just been incorporated into the city, but that our very latinidad is a key part of Asheville's multicultural essence. 
It was winter 1999 when Macario Jímenez immigrated to Asheville from Puebla, México. His sharpest memory of these early years was the language barrier. Macario didn't speak a word of English and missed his country. 
For so many Latinos and Latinas, from Cecilia to Macario to myself included, the last and perhaps most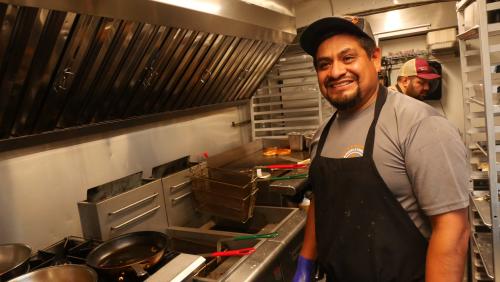 challenging step is learning English as an adult. "But I did it" he says, smiling as he cooks his famous hamburgers at his food truck Sabora. 
Macario not only learned to speak a new language but also started his own business, making the leap during the pandemic to start his own food truck. 
"We put a Latin touch on our burgers, it's not just the typical American burger," he describes and you can see this in the most ordered Sabora burger, with chile poblano and pico de gallo. 
"When I got here, there weren't many Hispanos," Macario explains. "Things are better for us now here. Each day there are more opportunities for the Hispanic community and Latino businesses." 
If you see his food truck, do yourself a favor: stop and try one of his burgers. My recommendation? The Hawaiian with pork and pineapple is so good that you can feel a little tropical. Plus, if you don't eat meat, Macario has the best veggie options, like the Garden Black Bean burger or the Tempeh blackened sandwich. 
Latinos and Ashevillians
What is a place if not the people who live there?  Latinx immigration has helped evolve the taste, even the sounds of Asheville. And if a place is all about the people who live there, today Asheville is a bit Latino. 
The next time you hear Spanish out in the street, whatever your background, remember that you too are invited to celebrate our language, our latinidad.