What You Can't Miss in Asheville in 2017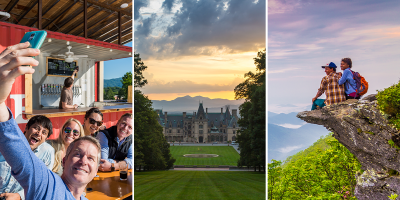 New hotels, a major exhibit at Biltmore, whitewater sports you've never heard of and a brewery with ties to the Blue Ridge Parkway. Asheville, North Carolina is Lonely Planet's #1 Best in the U.S. Destination for 2017 and this Blue Ridge Mountain city is alive with new adventures for the New Year: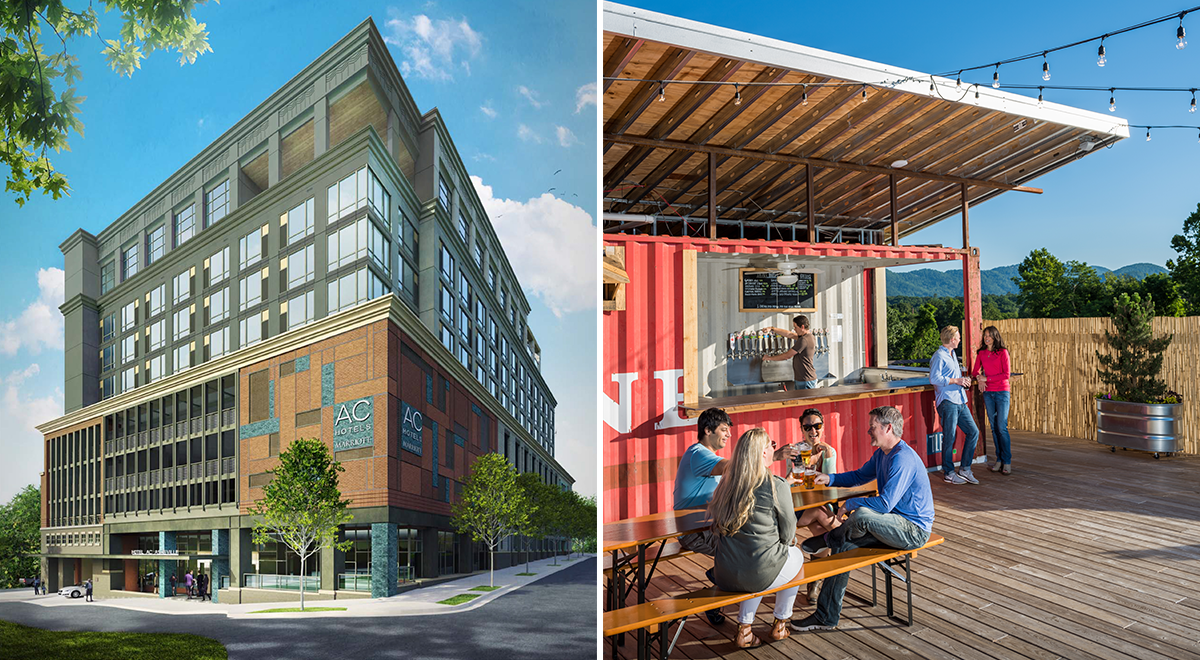 AC Hotel image courtesy of McKibbon Hospitality. Highland Brewing photo by Emily Chaplin.
New Downtown Hotels and Rooftop Tippling
Set to open in early 2017 in the heart of downtown, the AC Hotel Asheville Downtown (a boutique brand by Marriott) is teaming up with Asheville food scene veterans. Peter and Martha Pollay of Posana restaurant will consult on the hotel's food and beverage program, as well as a new rooftop restaurant and bar Capella on 9.
The Cambria Downtown Asheville, set next to the historic Grove Arcade, will open later in the year with two new restaurants.
Asheville's Rooftop Bar Trend Goes Over the Top: The AC Hotel Asheville Downtown brings the latest rooftop venue to downtown after the Pillar Bar at Hilton Garden Inn Asheville Downtown and Montford Rooftop Bar at Hyatt Place Asheville Downtown opened earlier this year. For a 360-degree mountain views outside of downtown, try Highland Brewing Company's new rooftop space and bar.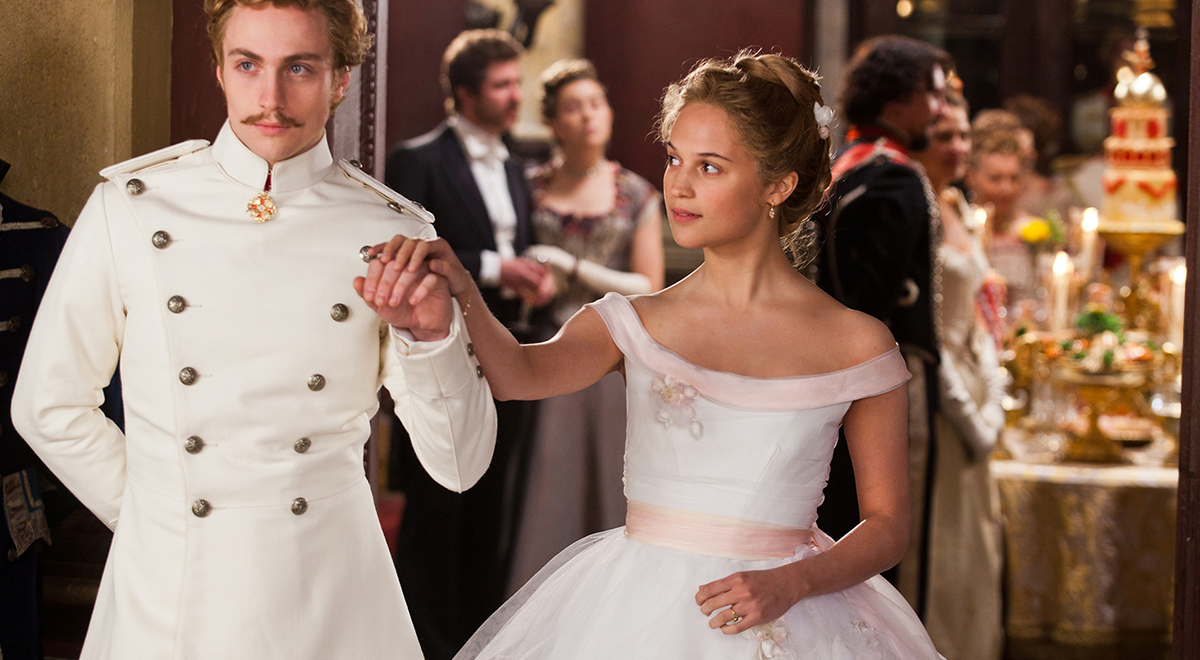 © 2012 Universal Pictures Limited. Courtesy of The Biltmore Company.
New at Biltmore: Vanderbilt's Private Library Brought to Life Through Hollywood Costumes
More than 40 award-winning costumes from films such as Finding Neverland, Sherlock Holmes and Pride and Prejudice are on display at Biltmore February 10 through July 4. The exhibition "Designed for Drama: Fashion from the Classics" is inspired by George Vanderbilt's love of literature and focuses on films based on favorite books in his collection. The original books from his library of more than 22,000 volumes will accompany the costumes, marking the first time that most of the books have been displayed to the public.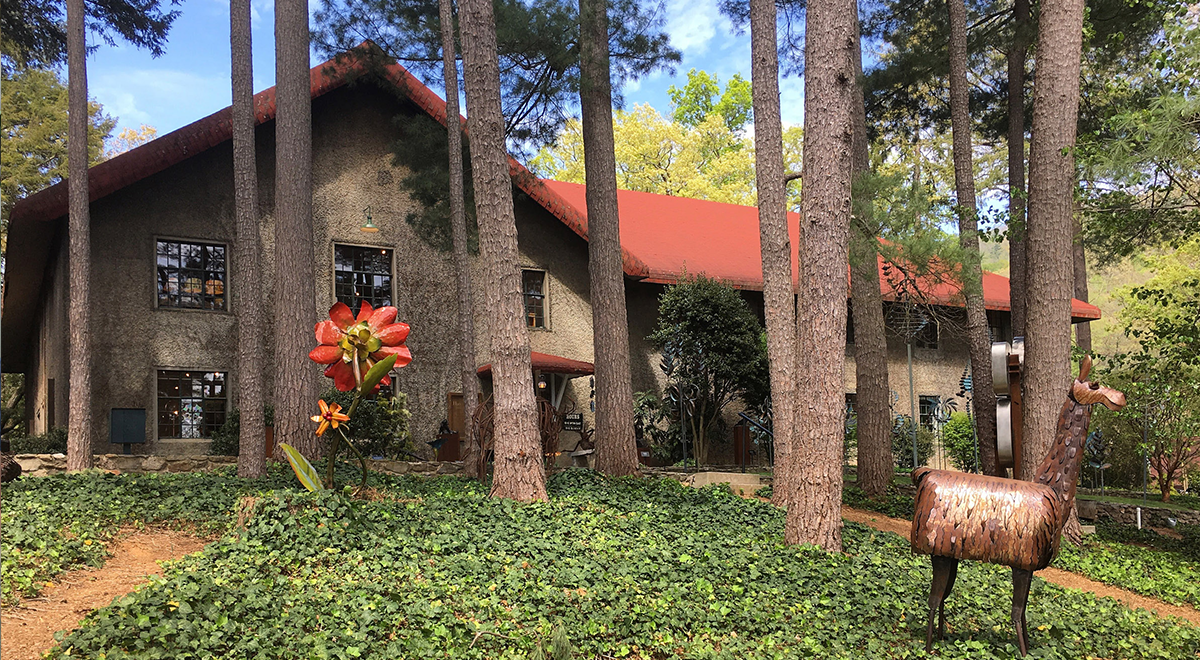 Courtesy of Grovewood Gallery.
Hidden Art History: Explore Newly Opened Workshops Behind Asheville's Arts and Crafts Movement
Tucked away next to The Omni Grove Park Inn are six English-style cottages with historic ties to Biltmore and mountain craft traditions over 100 years old. Newly named Grovewood Village will welcome guests for special experiences in 2017.
See the Looms that Created "Coolidge Red" and "Hoover Gray": Beginning in April, free guided history tours will be offered at 1 p.m. each Saturday, Visit the buildings that still house most of the equipment used when Biltmore Industries gained world-wide recognition for its furniture and hand-woven wool, some created specifically for presidential families.
A celebration of Grovewood Gallery's 25th Anniversary will occur May 20, and June 17 marks the Centennial Anniversary of Biltmore Industries at Grovewood Village.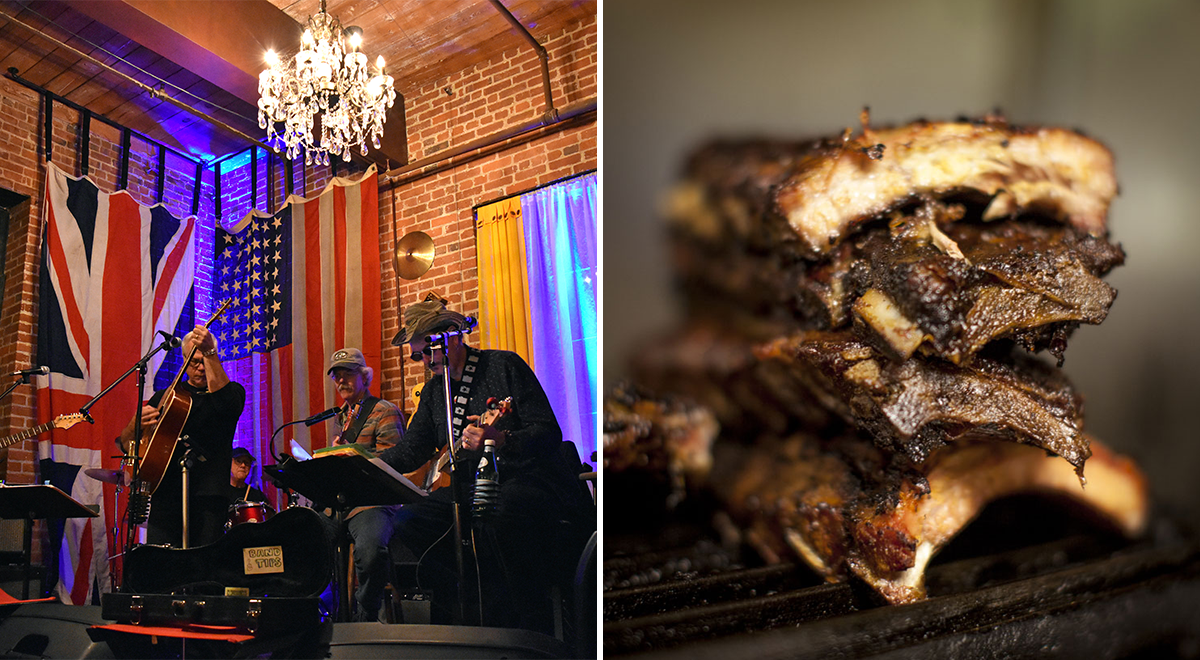 Guitar Bar photo by Jason Tarr. 12 Bones photo by Art Meripol.
River Arts District News: Asheville's Insider Dance Spot + A Behind the Scenes Tour
Guitar Bar that Rocks: Music can be experienced every night of the week at Asheville Guitar Bar, tucked away in the Cotton Mill Studios. This new music venue has a cozy bar, blues-infused dance floor and music-themed art installations everywhere you look.
Try Your Hand at Pottery…or Glassblowing: Glass artist John Almaguer's new Asheville Art Studio Tours lead participants on a behind the scenes walking tour of the River Arts District. The Experience Tour offers guests the chance to be the artist and work in multiple mediums.
Famous BBQ and Beer on the Move: Well-known 12 Bones Smokehouse is moving to a nearby location in the River Arts District that will also house the second location of Asheville favorite Wedge Brewing. The Foundation - known for its ever-changing graffiti-covered exterior - has a plan for continuing public art projects.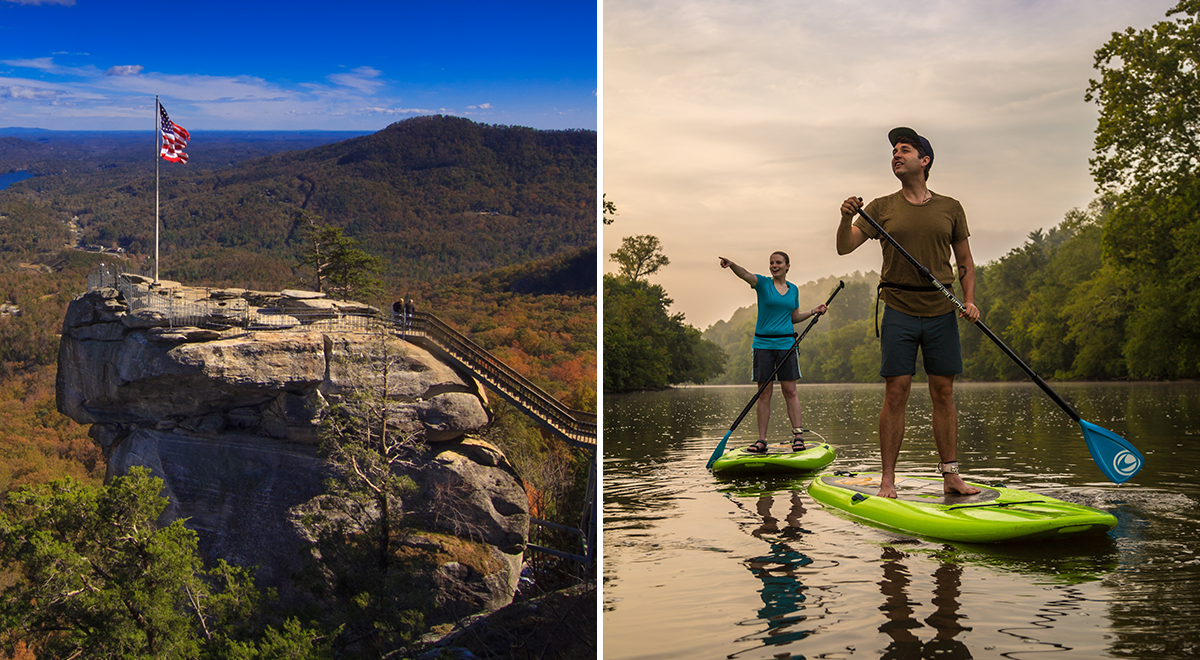 Photos by Jared Kay.
Outdoor Updates: A Rare Cosmic Event, New Watersports and A Hiking Trail with Movie Connections
Experience a Total Solar Eclipse: For the first time in 40 years, a total solar eclipse will be seen in the continental United States and Asheville is within easy day trip distance of one of the best places to witness this rare astronomical event. For up to 2 minutes 40 seconds, the air will cool as complete darkness falls in the middle of the day on August 21st. Asheville itself will experience a 99% eclipse.
Stand Up Paddle on a REALLY Big Board: Wai Mauna - known for its Dawn Patrol SUP tours - will add a massive, six-person paddleboard and, for those looking to try one of the newest watersport trends, whitewater SUP lessons and tours in 2017.
Belly Up to the River: New this spring, Bellyak tours will begin on the French Broad River. Invented in Asheville, this watersport takes place on a face-first kayak that you ride on your belly.
Trail with Hollywood Ties Reopens: The popular Skyline Trail that leads to the top of 404-foot Hickory Nut Falls in the Chimney Rock section of Chimney Rock State Park is slated to reopen in 2017 after being closed for almost 10 years. The area near the top of the falls (where the final fight scene in the 1992 film The Last of the Mohicans occurred) will once again provide guests with incredible panoramic views.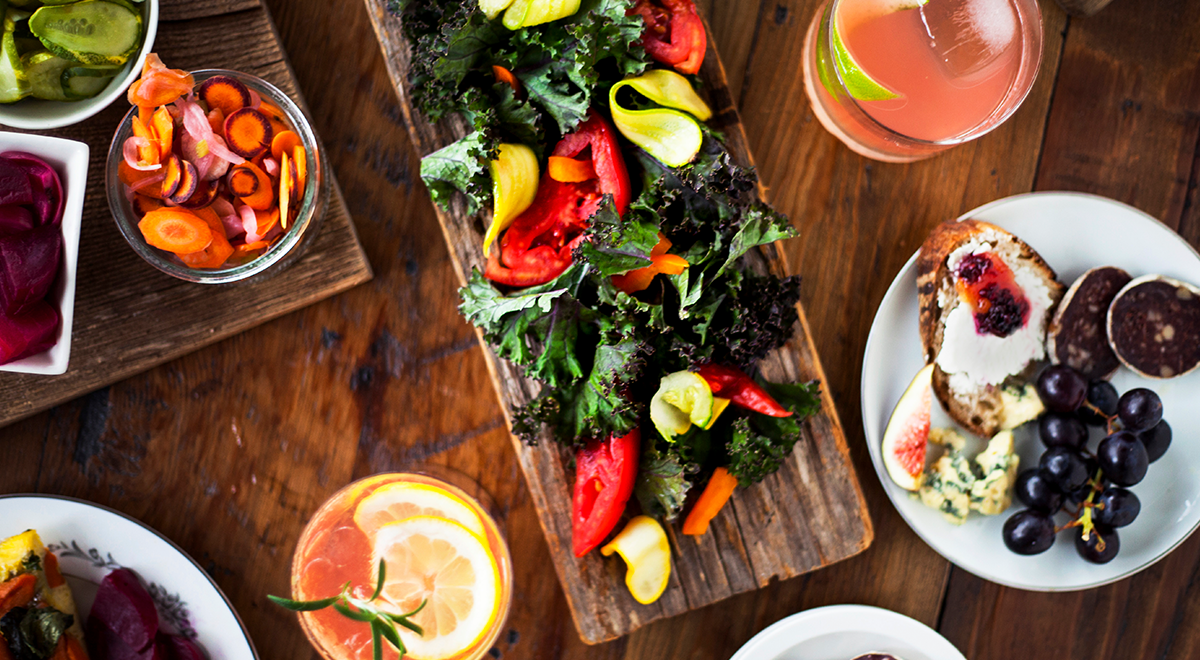 Photo by Erin Adams.
Food News: Wild Edible Cooking Classes + A Brewery Tied to Blue Ridge Parkway History
Finally! More Seats at One of Asheville's Most Sought-After Restaurants: Award-winning Chef Katie Button and her team are expanding their Spanish tapas restaurant Cúrate. In addition to more seating at this popular restaurant, an expanded food and beverage program will focus on the concept of vermouth bars in Spain serving small bites, Spanish vermouth, sherry and cider.
Burial's Forestry Camp Celebrates Parkway History: Asheville's Burial Beer Co. has started brewing at Forestry Camp, their second location, set in buildings that once housed the young Civilian Conservation Corp workers who built the Blue Ridge Parkway. Next steps at the Biltmore Village area location include a bar and restaurant opening mid-2017 and a new line of sour and wild farmhouse ales.
NEW IN FOOD: Meat-heavy Bone & Broth; savory English pies from Pete's Pies; a new picnic menu from John Fleer's The Rhu (perfect for a scenic vista along the Blue Ridge Parkway) and foraging tours from No Taste Like Home that pair cooking classes and dinner at historic Hickory Nut Gap Farm.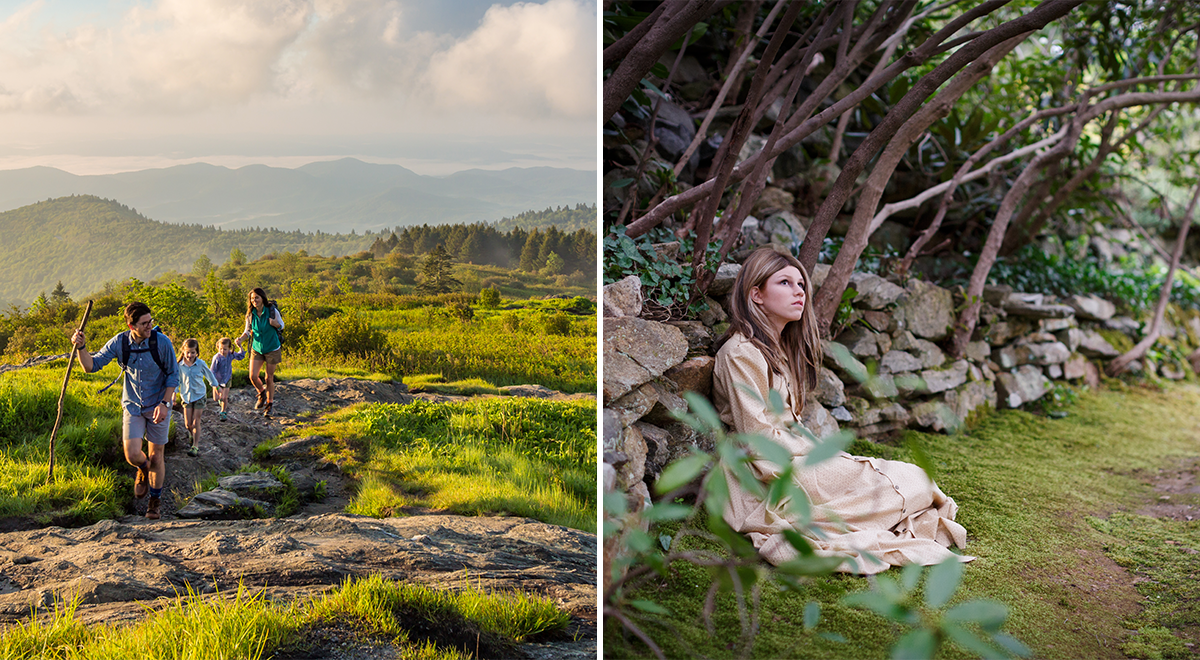 Hiking photo by Jared Kay. Serafina photo by Destinee Blau.
Family-Friendly First + New Ways to Play
Artsy Retail: Artist with Legendary Lineage Opens Studio Downtown
Alex Matisse, great-grandson of renowned French painter and cutout artist Henri Matisse, and his wife recently opened a retail location for their WNC-based East Fork Pottery in downtown Asheville. Matisse, who creates all his clay and glazes by hand, using local ingredients, makes simple objects for the home.
Also New: Fox & Beaux, focusing on high-end hand-crafted jewelry, and Asheville Direct Brand Gallery, a grab-and-go convenient store with all-local items, opened downtown in 2016. The Biltmore Village area grows its art offerings in a trendy new area along London Road. Check out art exhibitions, furniture and funky home goods at London District Studios.
Header images: Highland Brewing photo by Emily Chaplin. Biltmore and Craggy Gardens photos by Jared Kay.
December 6, 2016