Asheville Strong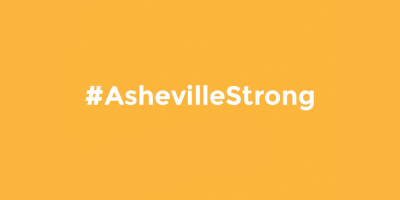 Buy Gift Cards to Keep #AshevilleStrong with Future Travel in Mind
Asheville is known and loved by many for the collaborative and supportive spirit of the people who call this mountain community home. Hospitality runs deep here. You'll find community members helping neighbors, notable chefs recognizing the achievements of their peers and competing businesses teaming up on events and programs.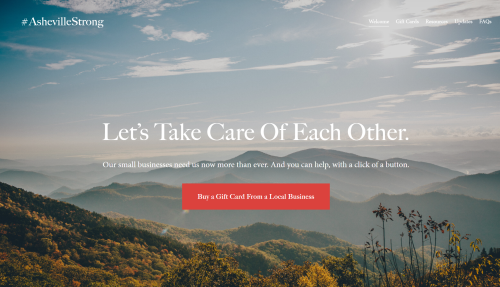 It's no wonder that during this pandemic, the Asheville community has responded in similar fashion. Local entrepreneur Catherine Campbell has created #AshevilleStrong, an online hub to purchase gift cards from Asheville businesses. Businesses range from food and beverage to farms to art studios.
When most businesses were temporarily closed in Asheville, the sale of gift cards created an immediate financial boost that helped small business owners save jobs, pay rent and continue pursuing their passion. For many restaurants, that cash flow allowed them to continue to stay open for takeout and delivery as they support their community. 
The list of gift cards available to purchase is updated daily. You can search businesses and purchase gift cards on the #AshevilleStrong web site. 
You can also hear from the Asheville businesses owners themselves about how they are adapting and surviving in the face of a new normal. Local video production company Amplified Media is sharing these #AshevilleStrong stories from the community.   
As part of its expansion ,the #AshevilleStrong initiative announced a digital cookbook, called "Asheville at Home: Iconic Recipes From Your Favorite Local Restaurants," to raise funds for restaurant workers. It features more than 35 recipes from some of Asheville's independent restaurants and is now available for order. Net proceeds are donated to the North Carolina Restaurant and Lodging Association's Restaurant Workers Relief Fund.  
And, The Hop Ice Cream Café has teamed up with the movement, offering an #AshevilleStrong rotating flavor featuring collaborations with local restaurants to raise awareness and support small businesses.
Thank you for your support to help keep #AshevilleStrong!