WNC Golf Goes Wild with Llama Caddies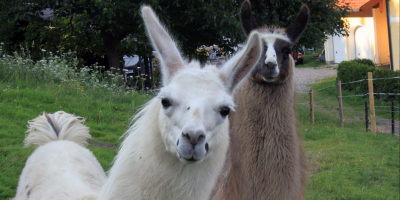 Leave it to the Asheville-area to make the polite game of golf a little wacky and unusual. Llamacaddy.com in neighboring Brevard, NC, is working with local golf courses to provide four-footed caddy services.

Llamas are pack animals and a perfect fit for golf greens with their soft, padded feet. A llama caddy carries two sets of golf clubs and is tended by a handler throughout the course.

Currently, you can tee off with a furry llama by your side at the Maggie Valley Club, located just a short drive from Asheville.


August 20, 2009