Where to Get Your Pumpkin Spice Latte Fix in Asheville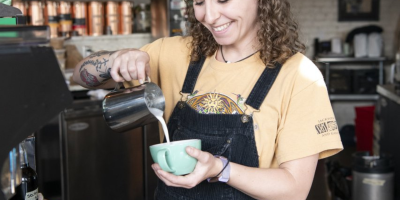 In Asheville, fall's arrival is heralded by some telltale signs: crisp mountain breezes, chunky knit sweaters, and leaves ablaze in vibrant hues.
And, of course—Pumpkin. Spice. Everything. 
This warming spice blend makes its way into our world every September, turning our coffee cups into cozy, cinnamon-scented cauldrons of caffeine. And while the traditional pumpkin spice latte may be the poster child of fall beverages, there's a whole world of delicious seasonal sips waiting for you in Asheville and our surrounding towns.
Izzy's: The Cardigan
Izzy's most popular fall drink, "The Cardigan," is made with two shots of rich espresso, house-made caramel, ground cinnamon, cloves, a touch of orange zest, and your choice of milk. "The Cardigan" embodies the warm, cozy spirit of autumn, but it's also available iced for those transitional days between summer and fall.
Dynamite Roasting Co: Café Con Miel
Dynamite Roasting Co in Black Mountain captures the essence of fall in in their Café Con Miel. This drink combines two shots of their renowned Finca Cual Bicicleta espresso with honey, whole milk, and a generous dusting of cinnamon on top. Grab one to stay and experience the warmth of this charming coffee shop that has been serving the Black Mountain community since 2008, the title of Best Coffee Roaster in the Mountain Xpress "Best of WNC" poll.
Pollen: The Basic **tch and Smashing Peaches
At Pollen Coffee & Flowers, a multi-roaster cafe and floral design studio, they fully embrace the pumpkin spice mania with "The Basic **tch" – their cheeky spin on the classic pumpkin spice latte. This seasonal go-to, available hot or iced, will leave you feeling warm and cozy with its special blend of spices and your choice of milk.
If you're up for a different twist on fall's flavors, Pollen's also offering "Smashing Peaches." This drink mingles 100% Vermont Maple Syrup and velvety peach puree, conjuring up memories of freshly-baked pie from grandma.

Summit Coffee: Classic Pumpkin Spice Latte
Summit Coffee, which has two locations in Asheville, offers a classic take on the pumpkin spice latte for the fall season. You can get it hot or iced, and there's no upcharge for alternative milks. Summit's River Arts location provides a peaceful greenway setting with room to get some work done, plenty of nearby activities and ample parking, while their Grove Arcade spot immerses you in the heart of downtown Asheville, complete with streetside patio seating. 
Gallivant: Harvest Spice Lattes and More
Gallivant, a fully plant-based coffee shop with an in-house bakery, has introduced a range of festive drinks for fall, including:
Harvest Spice Lattes: Made with roasted kabocha and fresh spices, finished with a sprinkle of ube powder.
Paul Simon Song: An herbed caramel latte infused with sage and rosemary.
Bonfire Latte: A smoky-sweet latte topped with a toasted marshmallow, reminiscent of cozy bonfires on crisp autumn evenings.
Gallivant's commitment to sustainability (they roast our own beans from direct trade farms only) and inventive seasonal drinks make them a must-visit shop for coffee enthusiasts.
Session Cafe at Citizen Vinyl: The Costanza
Session Cafe, a craft coffee and cocktail bar located in vinyl pressing plant and record store Citizen Vinyl, calls their pumpkin spice latte The Costanza, after Seinfeld's George Costanza, in honor of his soup-season trials and tribulations in the classic Seinfeld episode. They make the drink with organic pumpkin puree, brown sugar, cayenne and clove, plus a little sorghum.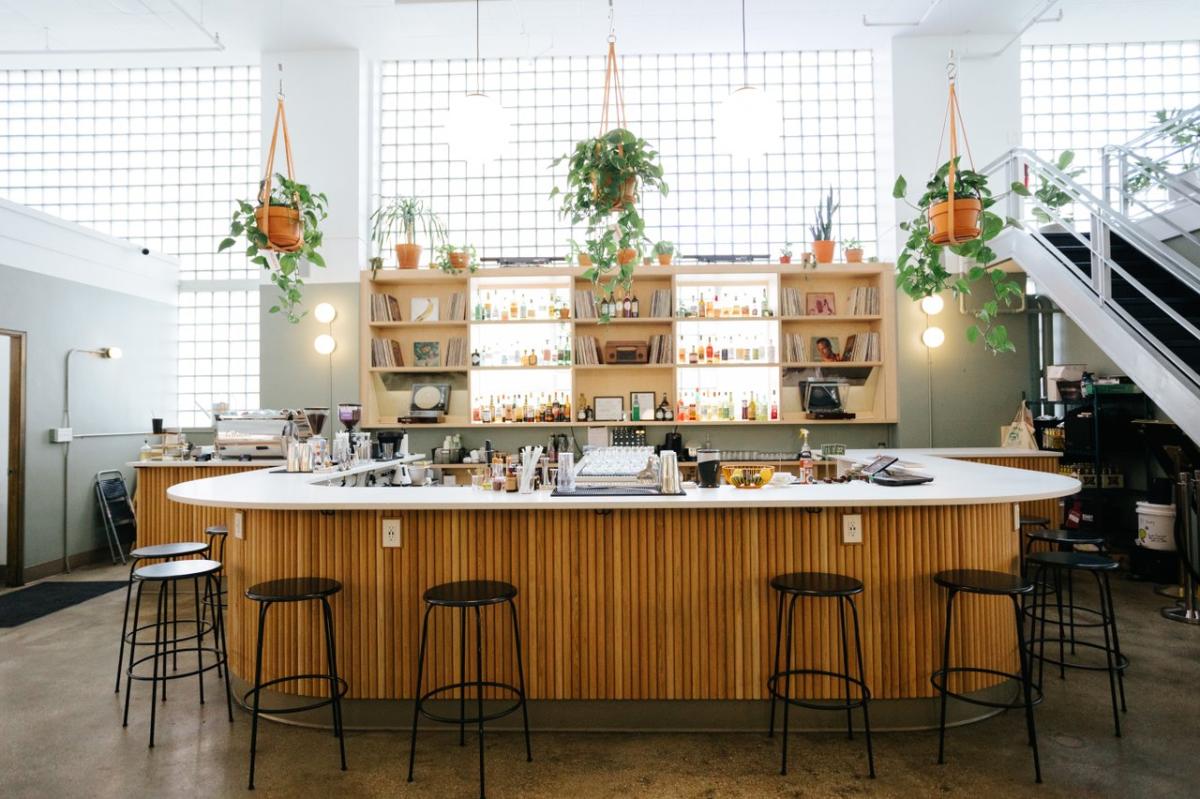 Updated September 18, 2023