Where to Find an 85-Mile View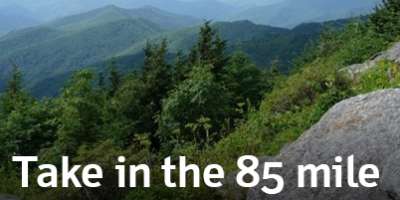 Asheville Insider Tip: Mount Mitchell is the Highest Peak East of the Mississippi.
Rising higher than any other mountain peak in the Appalachian Mountains is Mount Mitchell. More than a mile high, the crest of the Black Mountains is home to the summit of Mount Mitchell State Park.
Here you'll find breathtaking views of the Blue Ridge Mountains, rolling ridges and fertile valleys. The 1,946-acre park offers everything from tranquil moments to back country exploration. From the main observation deck you can see for 85 miles on a clear day.
Plan a visit.
June 10, 2013