We've Got Your Ticket to Ride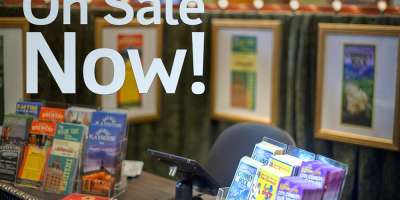 Visitor Center offers new one-stop shop for activity tickets
Visitors arriving in Asheville from all over make their first stop at the
Asheville Visitor Center at 36 Montford Avenue
for maps, information and lots of ideas for ways to spend their visit.
And now travelers can connect directly with many of the
things to do in Asheville
, thanks to a one-stop ticketing counter that recently opened in the Visitor Center.
Travelers can book tickets directly for the following attractions:
The ticketing counter also offers discount coupons for
Chimney Rock State Park
,
Asheville's Fun Depot
and
Kolo Bike Park
. The counter is staffed by knowledgeable representatives from each of the organizations, who are happy to help with any questions you may have.
Of course, the Asheville Visitor Center is still a great place to purchase tickets for
Biltmore
,
Gray Line Trolley Tours of Asheville
and
Moving Sidewalk Segway Tours
. You can also find a great price on a last-minute hotel stay with our exclusive rates, and pick up a uniquely Asheville souvenir from the Asheville Shop, stocked with all kinds of locally made goodies.
Stop by the Asheville Visitor Center on your next trip.
July 31, 2014