We're Dreaming of a White Christmas—Perfect for Winter Sports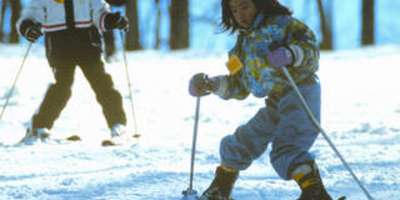 As the calendar creeps toward the holidays, visions of a white Christmas dance through our heads. While Asheville's mild climate means that we'll probably enjoy temperate temperatures on Santa's big day, our neighboring ski resorts have the white stuff covered.
Just a short drive from the city, are numerous resorts that offer everything from skiing and snowboarding to tubing. Our neighboring ski resorts benefit from high elevations, so they enjoy a solid layer of snow throughout the season. Indulge your inner ski freak and enjoy Asheville's laid back culture with these suggested itineraries:
Chill Out, Cozy Up
Start the morning out on the slopes for a day of snowboarding or skiing, then come back to the city for a massage that soothes sore muscles. After you've worked all the kinks out, check into your room with a fireplace and snuggle up in bed as the fire crackles.

Girls' Day Out
Gather your gal pals and make like snow bunnies on the trails. After a day of sun and snow, treat yourself to gourmet hot chocolate at one of our independent coffee shops. Then get gussied up and take in Asheville's night life.

Fun for the Family
Make memories together sliding down the slopes—even the smallest member can enjoy the pure excitement of snow tubing. Fill the afternoon with unique Asheville treats like the Health Adventure and Asheville's Fun Depot.
December 17, 2008