Welcome the Weekend with Budget-Friendly Festivities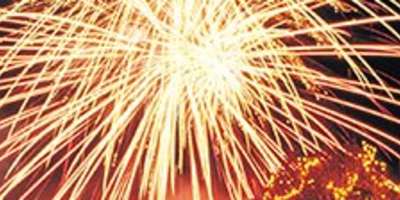 Looking
for a way to get into the holiday spirit without lightening your wallet? Indulge in some Yuletide fun on Saturday, December 6, with Asheville Seasonal Sizzle—21 days of not-so-silent nights. Make plans to join us for these free offerings:



Magnificent fireworks display downtown beginning at 7:00 p.m.



Gallery of beautiful handmade treasures at the Folk Art Center. Wrap up one-of-a-kind holiday gifts with Appalachian flair while admiring the wares of local crafters.


Dickens in the Village at Biltmore Village. Step back into time for an old-fashioned English celebration that includes strolling musicians, concerts, refreshments, and carriage rides.


'Twas the Sale Before Christmas at Grovewood Gallery. Find the perfect gift and give back to the community when you shop. A portion of the proceeds benefit Arts for Life, a nonprofit organization.


"East" West Asheville Holiday Art Walk. Feed your creative juices with a stroll through West Asheville's local art district.


Annual Southern Highlands Craft Guild's Seconds Sale. Their loss is your gain when you shop for unique gifts amongst overruns and discontinued stock from skilled artisans.


Holiday music featuring Honey Holler. Put a little jingle in your step with a free concert from some of Asheville's finest musicians at the Grove Arcade.


Screening of the film William J. Christenberry: A Portrait at the Asheville Art Museum (free with museum admission). Take a journey into the Deep South as this renowned artist reveals the stories behind his photographs, sculpture, and installation pieces.
And that's just the beginning of the holiday fun Asheville's offering this weekend. For a couple of bucks, you can enjoy more festivities including live theatre, guided hikes, operatic performances, and more. Check out the complete schedule at Asheville Seasonal Sizzle.

December 1, 2008