Welcome Spring in New Pack Square Park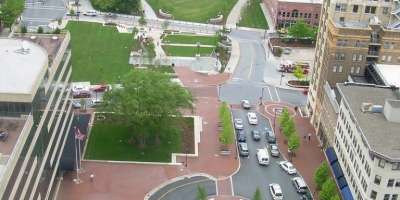 Looking for a new way to experience downtown and Asheville's natural beauty? Check out the newly completed Pack Square Park, located in the heart of downtown.
The park offers the perfect spot to relax and people watch. Bring a picnic lunch or buy one from one of the neighboring restaurants.
Get a Picnic Basket from Local Restaurants
Bistro 1896 offers a special picnic perfect for lounging in the park. The menu includes your choice of a sandwich, chicken salad plate or cheese and fruit served with root vegetable chips, cookie and bottled water.
In the mood for something more elegant? Check out Fiore's Ristorante Toscana, located across from the park. They include the option to rent an insulated picnic bag and blanket and offer a gourmet menu guaranteed to elevate your alfresco dining experience. Options include two types of antipasto, gluten free pasta and gluten-free pizza and focaccia topped with mozzarella, roasted peppers, prosciutto and basil.
May 13, 2010