Wednesday Nights Are On The Fritz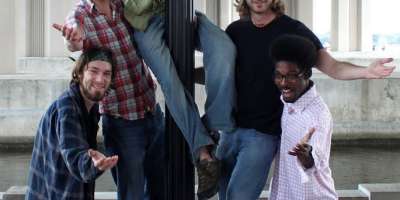 Find your funk in downtown Asheville every Wednesday night  during the month of November with The Fritz. MoDaddy's, a local bar and grill, has been a premiere place for live music with their Wednesday night residencies. Here's info about the band...
Infectious grooves, intoxicating guitar lines and a relentless drive of soul and passion describes one of the Southeast's newest sensations, The Fritz. 
On Wednesdays in November, you can be a part of the party as The Fritz come to MoDaddy's for their November residency. 
The Fritz is a five piece band that combines elements of Funk, Rock, Reggae, Electronic, and Soul with strong vocals, creative songwriting, and virtuosic musicianship to create a constantly evolving sound all their own.  The band has appeared at the 2010 Bear Creek Music Festival, Big and Hearty Music Festival, and venues all around the Southeast. They have recently been featured in Relix Magazine's Up and Coming section and on the magazines CD compilation.  With arrangement driven dance jams and soulful vocals, The Fritz takes audiences on a musical journey that is full of surprises and sure to keep the dance party going all night. 
November 16, 2011