Weaverville Art Safari Returns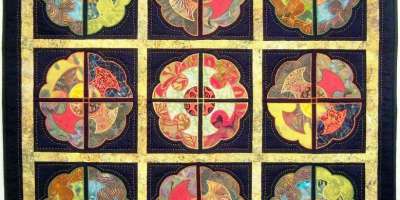 Regional Artists Open Homes and Studios for Rare Glimpse Inside Creative Process.
Susan Webb Lee
Weaverville, a community ten minutes north of Asheville, is hosting their popular Art Safari this weekend. On April 27-28, take a unique self-guided tour to meet and talk with local artists featured in galleries across the region and nation. Learn about the process behind each piece and discover the passion and drive that keeps the creative process alive.
This year's event includes 34 artists. On Saturday and Sunday from 10 a.m. to 6 p.m., their studios are open to the public for a special viewing of their latest collections. Art demonstrations and door prizes at select studios make this self-guided tour an exciting experience for everyone.
Based on their interests and artistic tastes, this self-guided event encourages guests to go at their own pace through the town and surrounding areas of Weaverville. Works of art showcased include handmade pottery, glass, sculpture, jewelry, furniture, paintings, drawings, fiber art, and more.
John Ransmeier
A special preview party at the Weaverville Town Hall kicks off the event on Friday, April 26. The fun starts at 7 p.m. and includes live music, door prizes, heavy hors d'oeuvres, desserts, and more. The highlight of the evening is a silent auction featuring art works donated by each participating artist. Event tickets are only $10 at the door, with additional door prize tickets available for $5 each. All event proceeds fund future Weaverville Art Safari events.
Weaverville Art Safari brochures containing maps and artist information are available at greater Asheville-area galleries, restaurants, and shops. Brochures will also be distributed from an Art Safari information booth located on Main Street in Weaverville during the show weekend. A downloadable brochure and full details about participating artists are also available at www.weavervilleartsafari.com.
April 24, 2013