Warm Up With A Cold One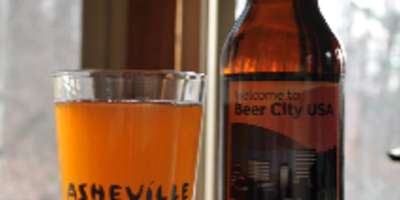 The annual Winter Warmer Beer Festival will celebrate its fifth year this coming Saturday, January 21. Festival-goers will enjoy the finest in craft beer from around the southeast plus a special appearance from a northwest brewer, Deschutes, out of Bend, OR. The festival takes place at the Asheville Civic Center from 3:00 PM through 7:00 PM. Tickets are $39.
UPDATE:

The event is close to being sold out. If you're interested in attending you must check with French Broad Brewing to see if they still have tickets available.
This festival is one of many that showcases Beer City, USA. Asheville has earned this title for three year's in a row thanks to an online poll hosted by Examiner.com. Much to the ire of other craft brew destinations such as Portland, Oregon and San Diego, California, Asheville's fans have consistently voted for the thriving mountain town solidifying it's place as a premiere craft beer destination. 
This attention has garnered the attention of big name breweries such as New Belgium and Sierra Nevada. Both have their sights set on Western North Carolina for possible east coast expansion. More details will be forthcoming.
January 18, 2012