Vacation Like President Obama in Asheville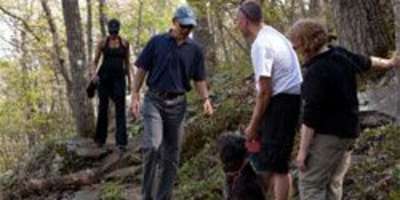 President Obama and First Lady Michelle Obama enjoyed a quick three-day vacation this past weekend in Asheville. And while they had the world at their fingertips, their vacation consisted of experiences that locals and tourists enjoy every day in Asheville.
President Obama's Asheville Vacation
Wondering how you can experience Asheville like President Obama and First Lady Michelle? It's simple, just check out their Asheville itinerary. Their visit included activities perfect for everyone, whether it's your first or twentieth visit to Asheville:
Plan Your Own Asheville Vacation
Want to experience Asheville like the President? (Sans Secret Service, of course.) Check out the Grove Park Inn Resort & Spa's Ten Presidents Package, available now through August 31, 2010.