The country's top new songwriters to compete in Asheville at Citizen Vinyl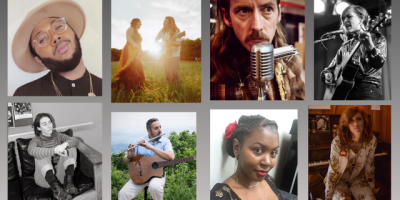 Asheville will play host to a premier songwriting showcase on Saturday, Nov. 18 as eight finalists from across the country compete and perform for a chance to record a free album at Citizen Studios.
NewSong Music Performance & Songwriting Competition will be held at Citizen Vinyl with artists from North Carolina, Texas, Louisiana, Georgia, Tennessee and Massachusetts performing original music in front of a live audience and a panel of industry judges.
The winner will receive a fully funded six-song EP, recorded and mixed at Citizen Studios with 500 vinyl records pressed a Citizen Vinyl.
General admission is $30 with doors opening at 6 p.m. The show begins at 7 p.m. and will end around 10 p.m. A VIP package is available for $100, which includes an exclusive meet and greet with the year's finalists and preferred seating.
 Meet the Finalists
Check out the 2023 NewSong Music finalist playlist on YouTube or on Spotify.
Updated October 24, 2023