This Basilica Has a Mass Appeal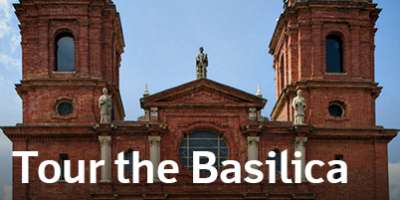 Asheville Insider Tip: Basilica of Saint Lawrence
Take a stroll through downtown Asheville and the Basilica of Saint Lawrence is sure to catch your eye. This Catholic church's architectural style is Spanish Renaissance, and it was built by Raphael Guastavino at the turn of the twentieth century.
Some cool facts: The structure contains no steel or wood. It was built using a tile and mortar system popular in Spain. The ceiling is a freestanding elliptical dome - the largest in North America!
The church allows visitation to the general public and you should definitely stop to take a look inside. 
June 2, 2013