Things to Do This Weekend in Asheville -- October 12-14, 2018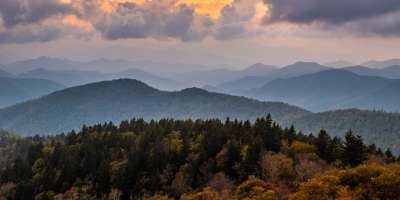 With cooler, fall-like temperatures expected this weekend, it's a great time to experience some of Asheville's favorite fall traditions. 
Big arts celebrations, cider and beer fests, and live music take center stage. Throw in a celebration of Bonsai trees, a festival of Jewish food and culture and a car/motorcycle show and you've got quite a weekend ahead of you! 
As you explore Asheville this weekend, gear up for fall with the fall leaf color forecast for 2018 and our guide to the top 10 ways to experience fall in Asheville. 
Plan your trip to the Asheville area by utilizing our easy-to-use search to check room availability and rates at Asheville area accommodations. And, you can check events for any date by using our online events calendar search.
Here's a look at what you can enjoy this weekend in and around Asheville:
Saturday (Oct. 13), 10 a.m. to 8 p.m.
River Arts District, Asheville
Any time is a great time to visit the River Arts District and the more than 200 artists in the studios and galleries that you'll find there. But, Second Saturdays provides a special opportunity to get in touch with this district known as Asheville's artistic center. On the second Saturday of every month, take part in special openings, hands-on classes, demonstrations and celebrations. Many studios will open by 10 a.m. with celebrations extending as late as until 8 p.m. The River Arts District has compiled a full list of the day's special events.
Saturday and Sunday (Oct. 13-14), 12 p.m. to 12 a.m.
The Grey Eagle, Asheville
RAD Fest 2018 is a new music festival taking place in Asheville's River Arts District! The festival will shed light on the city's booming music scene. The performances will alternate between two stages, one inside and one outside. See more than 25 bands performing all kinds of genres from hip hope to punk to shoegaze to bedroom pop! Visual artists Ian Wilkinson and Gus Cutty will be creating live murals. Arrive early and take part in the River Arts District's Second Saturday celebration (described above).
On any given night in Asheville, you will find numerous live music shows highlighting a wide variety of musical styles. There are dozens of live music and theatre shows this weekend alone. See our live music calendar for a full list that you can search by date!
Saturday (Oct. 13), 1-5 p.m.
Salvage Station, Asheville
Mix delicious cider with the tastes of fall harvest at CiderFest NC, the state's premier hard cider tasting event. Dozens of makers of cider, mead, apple wine and applejack travel from across the country to pour at the event. Throughout the festival, enjoy live music and other performances by local bands and buskers. And, don't forget to check out the unique finds offered by local arts-and-crafts vendors. Admission is $33 in advance or $45 day of (space permitting). $55 special VIT (Very Important Taster) tickets are also available.
Saturday (Oct. 13), 5-10 p.m.
Sierra Nevada Brewing, Mills River
It's that time of year when lederhosen-clad and dirndl-sporting friends travel from far and wide to hoist a stein in celebration. Oktoberfest returns to Sierra Nevada Brewing! The evening will include Sierra Nevada festbier, great food, costumes, dancing and live music. And, don't miss the live glass blowing demonstrations. General admission tickets are $30. Designated Driver tickets are available.
Friday (Oct. 12), Noon-10 p.m.
Highland Brewing Company, Asheville
Celebrate the return of Thunderstruck, a beer brewed with organic fair trade coffee. The coffee is from Dynamite Coffee Roasters, a local roaster based in Black Mountain. This coffee porter will wake you up with notes of dark chocolate, molasses and, of course, coffee!
Saturday and Sunday (Oct. 13-14), 9 a.m. - 5 p.m.
North Carolina Arboretum, Asheville
Bonsai enthusiasts from across the eastern United States come together at the North Carolina Arboretum for the nationally-known Carolina Bonsai Expo. You'll have the opportunity to purchase live bonsai plants and supplies at the Expo's marketplace. Don't miss the chance to participate in bonsai workshops and watch the free demonstrations. In its 23rd year, the Carolina Bonsai Expo is the premier annual bonsai event in the southeast and is the most popular plant show the Arboretum hosts each year. Standard North Carolina Arboretum parking rates apply.
Saturday (Oct. 13), 10 a.m. to 5 p.m.
Pack Square Park, Downtown Asheville
Find the finest in handcrafted art that Asheville area artists have to offer at Asheville Art in the Park. This market series is now in its 10th year. Asheville Art in the Park takes place on three consecutive Saturdays in October. This is the second event of the series in 2018.
Oct. 5-Oct. 14
Various locations in Asheville
American Craft Week is a 9-day celebration with numerous events throughout Western North Carolina designed to help you discover the wonders of American Craft. Among the events, the Mountain Made Gallery will be presenting a local glass art exhibition. Throughout American Craft Week, there will be also be craft demonstrations. For a full list of events, see the American Craft Week calendar.
Saturday (Oct. 13), 9 a.m. to 3 p.m.
Asheville Outlets
A record number of vehicles are expected this year at the British and European Car and Motorcycle Show at the Asheville Outlets. This is an annual charitable event which began in 1999. This year's designated charity is Meals on Wheels (Buncombe and Henderson Counties). Vehicles will include classic cars, race cars, racing motorcycles, rare-exotic sports cars and antique motorcycles.    
Saturday (Oct. 13), 2-5 p.m.
Center for Craft, Asheville
The Center for Craft invites children and their guardians to the gallery for kid-friendly exhibition tours and a series of hands-on activities inspired by the work on display. There will be treats available! Tours are hosted each hour on the hour and hands-on activities will happen throughout the event. Story time begins at 4:30 p.m.
Saturday (Oct. 13), 8 p.m.
Thomas Wolfe Auditorium, Asheville
The Asheville Symphony performs Beethoven's Egmont Overture and Schumann's blazing Fourth Symphony. The two are contrasted by violinist Adele Anthony's performance of Mozart's "Turkish Concerto," a work that combines radiant warmth with sprightly humor, and violin athleticism with sublime poetry.
Sunday (Oct. 14), 11 a.m. - 4 p.m.
Pack Square Park, Downtown Asheville
Join in the celebration of traditional Jewish food, Israeli dancing and crafts at the HardLox Jewish Food and Heritage Festival. Taste "real" pastrami, potato knishes, kugel or just a good kosher hot dog. Now in its 15th year, the festival pairs great entertainment with education on the Jewish heritage and culture. There is no admission fee to enjoy the festival.
Wednesday (Oct. 17), 9 a.m. to 4 p.m.
Carl Sandburg Home National Historic Site, Flat Rock
The Carl Sandburg Home, one of four National Park Service units in the Asheville area, will host its 50th Anniversary Celebration! The day-long celebration will feature an open house, a series of tours, a formal program with live music and a community reading of Carl Sandburg's works. Throughout the day, take home a unique souvenir with a special edition 50th Anniversary postmark from the USPS Pictorial Postmark Station. See the National Park Service web site for a full list of the day's events.
Photo credits: Top photo by Dave Allen. Painting photo by Art Meripol. Cider photo by Jared Kay.
Updated October 22, 2018