Things to Do in Asheville This Weekend -- September 8-10, 2017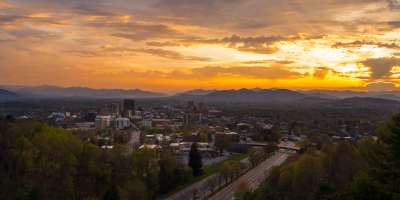 With Labor Day Weekend behind us, the countdown is on to fall! September is full of exciting events leading up to the leaf show.
For a list of each day's events throughout the week, take a look at our full event calendar!
This weekend is especially rich on traditions celebrating the diverse people of the mountains and the traditions of Western North Carolina that have shaped the cultural landscape. 
37th Annual Goombay Festival 
Friday (6-9 p.m.) and Saturday (12-9 p.m.)
Pack Square Park, Downtown Asheville
Soul-stirring rhythms, vibrant sights, and tantalizing aromas are what you'll find at the Goombay Festival in downtown Asheville. Now in its 37th year, Goombay celebrates the people, music and culture of African Caribbean heritage in Western North Carolina.
North Carolina Mountain State Fair
September 8-September 17 (Gate opening times vary)
WNC Ag Center (1301 Fanning Bridge Road), Fletcher
From fair rides to mountain music, livestock shows to arts competitions, the North Carolina Mountain State Fair offers something for people of all ages! The 10-day fair is also a celebration of the agricultural traditions of western North Carolina. Click HERE for hours, ticket information and special promotions.   
4th Annual Harvest Conference
Friday and Saturday
Warren Wilson College, Swannanoa
Whether you garden in your backyard or work on a farm, the Harvest Conference offers training on all aspects of organic growing. The workshop features more than 20 learning sessions including food preservation & storage, fermentation, cooking from scratch and sustainability skills. Day-long workshops are $70. Register online through the Organic Growers School.
9th Annual West Asheville Garden Stroll
Saturday, 11 a.m. – 4 p.m.
Fletcher School (60 Ridgelawn), West Asheville
Walk through 15 of West Asheville's prettiest yards and gardens. To take the self-guided tour, pick up your map and garden description booklet at Fletcher School (60 Ridgelawn) from 11 a.m. until 3 p.m. Saturday. A kick off celebration at 10:30 a.m. will feature the stilt walking troupe, The Faerie Kins. As you see the gardens explore West Asheville's local shops, galleries, delicious eateries and bakeries, music venues, and neighborhood bars.
Pickin' & Pullin' Wicked Weed Pumpkin Beer Release
Saturday, 2-8 p.m.
Wicked Weed Funkatorium (147 Coxe Ave.), Downtown Asheville
Get ready for fall with Wicked Weed Brewing's annual pumpkin beer release party at the Funkatorium. In addition to trying the five pumpkin beers on tap, listen to live bluegrass and chow down on whole hog BBQ!
4th Annual Drive Electric Car Show at the Asheville Outlets
Sunday, 12-4 p.m.
Asheville Outlets (800 Brevard Rd.), Asheville  
See the latest in electric vehicle technology at the 4th Annual Drive Electric Car Show at the Asheville Outlets. At the free event, EV owners and dealers will be available to answer questions and show EV vehicles such as the 240-mile range Chevy Bolt and Tesla Model X. The event is part of National Drive Electric Week (Sept. 9-17).
Top photo by Mike Belleme. Wicked Weed photo by Jared Kay.