Things to Do in Asheville This Weekend -- September 7-9, 2018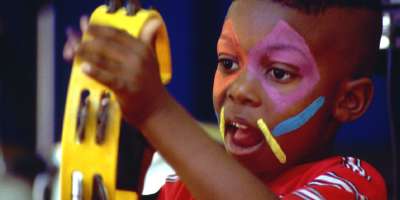 It's a jam-packed weekend of excitement, adventure, culture, art and music! In one of our biggest weekend roundups yet, you'll find so many choices for experiencing Asheville in the coming days.
As you explore Asheville this weekend, gear up for fall (it'll be here before you know it!) with the fall leaf color forecast for 2018 and our guide to the top 10 ways to experience fall in Asheville. 
Plan your trip to the Asheville area by utilizing our easy-to-use search to check room availability and rates at Asheville area accommodations. And, you can check events for any date by using our online events calendar search.
Here's a look at what you can enjoy this weekend in and around Asheville:
Asheville Goombay Festival 
Friday through Sunday (Sept. 7-9)
Pack Square Park, Downtown Asheville
Soul-stirring rhythms, vibrant sights, and tantalizing aromas are what you'll find at the Goombay Festival in downtown Asheville. Now in its 38th year, Goombay celebrates the people, music and culture of African Caribbean heritage in Western North Carolina. Highlights of the festival include Asheville musicians performing a tribute to Aretha Franklin on Friday night followed by an after party with the Funk Attack Band featuring Aaron Mills of Cameo. On Saturday, local artists Teyg and Lyric will open for headliner Chubb Rock. And, on Sunday, the YMI Cultural Center hosts a local gospel concert.
September 7-September 16 (Gate opening times vary)
WNC Ag Center (1301 Fanning Bridge Road), Fletcher
From fair rides to mountain music, livestock shows to arts competitions, the North Carolina Mountain State Fair offers something for people of all ages! The 10-day fair is also a celebration of the agricultural traditions of western North Carolina. Check the NC Mountain State Fair's website for hours, ticket information and special promotions.   
Friday and Saturday (Sept. 7-8)
Warren Wilson College, Swannanoa
Whether you garden in your backyard or work on a farm, the Harvest Conference offers training on all aspects of organic growing. The workshop features more than 20 learning sessions including food preservation & storage, fermentation, cooking from scratch and sustainability skills. Prices will vary depending on which events you attend. Register online through the Organic Growers School. 
Saturday (Sept. 8), 11 a.m. – 4 p.m.
Asheville Primary School (441 Haywood Rd.), West Asheville
Walk through 15 of West Asheville's prettiest yards and gardens. To take the free, self-guided tour, pick up your map and garden description booklet at Asheville Primary School (441 Haywood Rd.) from 11 a.m. until 3:30 p.m. A kick off celebration at 10:30 a.m. will feature the stilt walking troupe, The Faerie Kins. As you see the gardens explore West Asheville's local shops, galleries, delicious eateries and bakeries, music venues, and neighborhood bars.
Sunday (Sept. 9), 12-4 p.m.
Asheville Outlets (800 Brevard Rd.), Asheville  
See the latest in electric vehicle (EV) technology at the 5th Annual Drive Electric Car Show at the Asheville Outlets. At the free event, EV owners and dealers will be available to answer questions and show EV vehicles such as the Tesla Model 3, the Chevy Bolt, the 2018 Nissan Leaf, the Chrysler Pacifica Plug in Electric Hybrid and the Mini Cooper Countryman.
Saturday, 10 a.m. to 4 p.m.
North Carolina Arboretum, Asheville
As part of a national effort to stave off the decline of monarch butterflies, the North Carolina Arboretum will host its 4th annual Monarch Butterfly Day. As part of this free event, you'll learn ways to help monarch butterflies, have the opportunity to purchase milkweed, create make-and-take butterfly crafts and witness monarch butterfly releases. See our guide to the monarch butterfly migration through the Asheville area for where to find the butterflies near Asheville as they travel south to Mexico.
Blue Ridge Pride Pageant
Friday (Sept. 7), 5-10 p.m.
Asheville Community Theatre, Downtown Asheville
Leading up to the Blue Ridge Pride Festival (Sept. 29), the Asheville LGBTQA community hosts a pageant to choose who will reign as the face of the festival. In the spirit of inclusion, the pageant is open to any contestant seeking to offer an artistic interpretation of gender. The audience will enjoy a diverse group of performers.
Monday through Friday (Sept. 3-7)
Thirsty Monk, Downtown Asheville and Biltmore Park
Each year, Thirsty Monk dedicates an entire week to the scarce, the exceptional and downright unusual brews. Check out the exciting beers hardly ever poured in Western North Carolina and special selections from local and regional breweries.
Sunday (Sept. 9), 11 a.m. to 5 p.m.
Grove Park Sunset Mountain Neighborhood, Asheville
See amazing historic homes, new homes that blend into the character of this beautiful neighborhood and get ideas for your own projects. The tour is self-guided, allowing you to stop and start the tour in any order and at your own pace. There is trolley transportation provided between homes. Purchase your tickets in advance for $20 or day of for $25. Proceeds from the Tour help the Grove Park Neighborhood Association to continue the beautification of the community's three historic parks. Nearby are The Omni Grove Park Inn and Grovewood Village.
Friday through Sunday (Sept. 7-9)
Various Locations in the Asheville area
Summer of Glass VIP Weekends are certain to be a "glass-lovers" dream trip! You'll meet artists and go behind the scenes at studios not usually open to the public. These packaged itineraries are not only a fantastic way to experience some of the best art glass in the nation, but also included in your ticket is the opportunity to enjoy the beauty of the Blue Ridge Mountains, the splendor of Biltmore Estate, the local Southern hospitality and the flavors of Asheville's foodie culture. See our guide to the VIP Tours for more information.
Saturday (Sept. 8), 9 a.m. to 9 p.m.
A-B Tech, Asheville
Lights, camera, action! Take your seat for this showcase of thought-provoking films. The Asheville Film Festival celebrates the art of film making and is dedicated to sharing unique, interesting, quality, challenging and entertaining films to Western North Carolina.
Saturday (Sept. 8), 10 a.m. to 8 p.m.
River Arts District, Asheville
Any time is a great time to visit the River Arts District and the more than 200 artists in studios and galleries that you'll find there. But, Second Saturdays provides a special opportunity to get in touch with this district known as Asheville's artistic center. On the second Saturday of every month, take part in special openings, hands-on classes, demonstrations and celebrations. Many studios will open by 10 a.m. with celebrations extending as late as until 8 p.m. The River Arts District has compiled a full list of special events. As part of this Second Saturday, there will be an opening reception (5:30-8 p.m.) for a new curated show called "INSPIRATION" at Mark Bettis Studio and Gallery. INSPIRATION is a collection of modern art by local artists inspired by the Peggy Guggenheim collection.
It's a great weekend to experience artsy Asheville!
This Friday (Sept. 7) marks the 1st Friday Art Walk in downtown Asheville – your opportunity to visit nearly two dozen galleries and studios within a half-mile radius of the city center. A highlight includes a festive evening of music, local beer and a pop-up glass show at Lexington Glassworks. Another highlight is the opening night artist reception for "New Vision, New Hope: Asheville Artists in Recovery," an exhibition showcasing how art can serve as therapy to encourage recovery and relapse prevention. The reception is at the Refinery Creator Space (207 Coxe Ave.).
On Friday night in nearby Black Mountain, The Black Mountain Center for the Arts hosts an opening night reception for an exhibition of work by photographer Lynette Miller. "Lux and Lumen" will display Miller's multi-layer photographic constructions.
Meet artist Elizabeth McAfee at New Morning Gallery in historic Biltmore Village on Saturday (Sept. 8) from 10 a.m. to 4 p.m. McAfee has been drawing and painting all her life, delighting collectors with her whimsical animal creations.
Sunday (Sept. 9), 11 a.m.
The Salt Spa of Asheville and Himalayan Salt Cave Sanctuary
The sounds and vibrations of the crystal bowls travel into the body. They are said to promote healing and bring the body into a state of wellness and balance. The benefits are amplified by the tons of Himalayan Salt Crystals and the salt/negative ion enriched micro-climate the spa has created. Reservations are required as space is limited. Admission is $45 per person.
Live Music and Performances
These are just a few highlights of the many live music and stage show performances in Asheville this weekend. For a full list of live music events please see our live music calendar. 
Friday
RiverLink's RiverMusic with The Jayhawks – Celebrate the beauty of the French Broad River with good drinks and awesome music jams. New Belgium Brewing, 5-9:30 p.m.
Chasing Jonah – Alternative Indie/Pop by vocalist and composer Ashley Dudukovich. Isis Restaurant and Music Hall, 7 p.m.
Postmodern Jukebox – Band famous for taking pop music back in time in a vintage/jazz style. Salvage Station, 7 p.m.
Saturday
Woods and Wilds: Music and Storytelling Event – The evening will feature regional storytellers and live music from Earthcry. The Grey Eagle, 7-11 p.m.
Theo Bleckmann and Ben Monder – Free concert by this vocalist and guitarist duo. The duo has been touring the world with a mixture of jazz, classical, ambient and rock. Black Mountain College Museum and Arts Center in Asheville, 8 p.m.
Holly Bowling – Catch Holly Bowling performing the music of the Grateful Dead and Phish re-imagined for solo piano. Isis Restaurant and Music Hall, 9 p.m.
KICK: The INXS Experience – The INXS Esxperience will take you back and reignite your passion for the band. The Orange Peel, 9 p.m.
Sunday
Bob Sinclair and The Big Deals – Front porch swing music played by happy people. Isis Restaurant and Music Hall, 5:30 p.m.
Ace Hood – Rap musician signed by DJ Khaled when he was just 19. Salvage Station, 8 p.m.
Updated February 21, 2019