Things to Do in Asheville This Weekend — October 4-6, 2019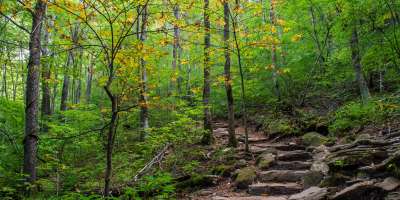 Asheville welcomes you to the mountains for the beginning of the fall season! The very first hints of fall are popping up, especially in the highest elevations towards Mt. Mitchell. As you explore Asheville this weekend, prepare for a fall adventure with our 5 things to know about fall in Asheville and our guide to the top 10 ways to experience fall in Asheville. 
Planning a trip to Asheville is easy. Utilize our easy-to-use search to check room availability and rates at Asheville area accommodations, and be sure to check out the special deals and packages. And, you can check events for any date by using our events calendar search.
Don't miss these great events happening this weekend!
23rd Annual Brewgrass Festival
Saturday, October 5, 2019, 3:00 p.m. – 12:00 a.m.
Salvage Station
Jam out to the sounds of Sam Bush Band, Unspoken tradition, Jaime Kent, Sanctum Sully, and other regional bluegrass bands during the annual Brewgrass festival. This year, things are a bit different. Instead of a beer festival with some bluegrass music, Asheville's music scene will take center stage. The general admission ticket price will cover the cost of the music but will no longer include a beer tasting. However, with a curated list of over 100 beers and ciders between nine different bars located all over the festival grounds, there will be no shortage of craft beverages for festival-goers to enjoy.
Asheville Improv Comedy Fest
Friday – Saturday, October 4-5, 2019, various times
Multiple Venues
If laughter is the best medicine, is it possible to overdose? Find out at the first annual Asheville Improv Comedy Festival, featuring multiple shows and workshops. The laughs will be nonstop with over 35 acts. Top troupes from Washington, DC, San Diego, Dallas, Denver, Atlanta, Greenville and Charlotte will perform. Of course, hometown favorites will be representing Asheville with nine local troupes performing in the festival, including Reasonably Priced Babies, The Cardigan Club, Family Dinner and a No Regets reunion. Headliners include Jamie Moyer, Maribeth Monroe, Susan Messing, Stephanie Courtney, Celeste Pechous, and Ryan Archibald.
Also Check Out:
Mom's Out, Local Comedy Showcase – Friday, October 4, 9:30 p.m. – 11:30 p.m. – LaZoom Room
WNC Garlic Fest
Saturday, October 5, 2019, 12:00 p.m. – 6:00 p.m.
Sow True Seed
Garlic lovers will love this one! Head out to this family focused free festivity of all things garlic. The extremely popular WNC Garlic Trail allows you to follow a trail map around the event, collecting delicious and whacky garlic samples from local vendors. Attend a garlic education series and learn how to grow and cook garlic. Grab a snack at the food truck and drinks area. Kids activities are planned. Invite your friends and family because no one wants to be the only one to eat garlic all day!
Asheville Oktoberfest
Saturday, October 5, 2019, 1:00 p.m. – 6:00 p.m.
Pack Square Park, Downtown Asheville
Guten tag! Head downtown for the annual Oktoberfest celebration featuring beer, wine, cider and spirit samples, as well as "oompah" music, games and activities. Dress up and enter the costume contest, test your skills with a stein hoist, and participate in the organic free-range chicken dance.
The Venardos Circus
Friday – Sunday, October 4-6, 2019, various times
Asheville Outlets
Be transported back in time to the center ring of a centuries-old tradition, but one that has been reinvented for the next generation. With an amazing assortment of aerialists, acrobats, juggling, hand-balancing/contortion, comedy, daredevilry, magic, musical production and much more, this amazing Broadway-style circus experience will truly delight adults and kids of all ages.
The Wizard of Oz
Friday – Sunday, October 4-6, 2019, various times
Asheville Community Theatre
Travel over the rainbow to discover the magical power of home. The beloved tale of Dorothy, and her little dog Toto, comes to the main stage at Asheville Community Theatre. All the songs you love will be performed including "Over The Rainbow," "Munchkinland (Ding Dong! The Witch Is Dead)," "If I Only Had A Brain/A Heart/The Nerve," "We're Off To See The Wizard (Follow The Yellow Brick Road)," "The Merry Old Land of Oz" and "If I Were King Of The Forest."
Hey Day
Saturday, October 5, 10:00 a.m. – 4:00 p.m.
WNC Nature Center
Head out for a family-friendly celebration of the environment, culture, and community of Western North Carolina. Hey Day features games, arts and crafts, educational animal programs, local food vendors, and of course, a wide variety of exciting wildlife! There will also be a kick-off to the Friends' fall raffle, with the opportunity to win great items!
Autumn Rails
Friday - Saturday, October 4-5, 12:00 p.m.
WNC Agricultural Center – Fletcher NC
Watch as model trains, ranging from z models to #1 models, make their way across the tracks on fully operational layouts. This celebration of all things railroad will feature new and used model trains for sale by hobby and toy vendors, clothing items, memorabilia, and art.
Asheville Gallery of Art October Show
Friday, October 4, 5:00 p.m. - 8:00 p.m.
Asheville Gallery of Art
Attend the opening reception of "In Vivid Color!" Featuring the work of Judy Rentner, who fills her landscapes with glorious color and light. The opening takes place during the First Friday Art Walk, a self-guided tour through the downtown art district of Asheville.
Blue Ridge Parkway Hike of the Week
Friday, October 4, 10:00 a.m. - 12:00 p.m.
Blue Ridge Parkway – Devil's Courthouse Overlook - milepost 422.2
Join Parkway rangers for a moderate, 1-mile round trip hike to the top of Devils Courthouse for fantastic panoramic views of four states. Come learn about this high elevation landmark and delve into all the details of what makes Devils Courthouse such a special place. Meet at the Devils Courthouse Overlook at Milepost 422.2. Bring water, wear good walking shoes, and be prepared for changeable weather.
MakeHer Market
Saturday, October 5, 10:00 a.m. - 3:00 p.m.
The Mothlight – West Asheville
Find products made from Asheville's community of female entrepreneurs at a market featuring more than unique, hand crafted goods. Fair Trade coffee, jewelry and home décor as well as locally made art and botanicals will be available to purchase.