Things to Do in Asheville This Weekend -- October 20-22, 2017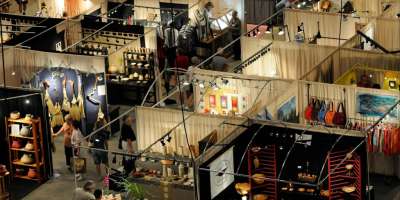 Two of the fall season's most anticipated events in Asheville bring big excitement this weekend. Both the Craft Fair of the Southern Highlands and the LEAF Festival are favorite local traditions. These two big celebrations are joined by many other festivals and live performances in the coming days.
As you enjoy the festivities, take a leaf peeping adventure! Cooler temperatures this week are helping to propel the fall color change down the mountainsides and into the valleys.
Here's what to do in Asheville this weekend (Oct. 20-22):
Oct. 20-22
U.S. Cellular Center, Downtown Asheville
The most anticipated craft show of the year brings Asheville to life with fine traditional and contemporary crafts. The Craft Fair of the Southern Highlands is honoring 70 years of creative heritage. Nearly 200 artisans from the Southern Highland Craft Guild will showcase and sell their work, filling both levels of the U.S. Cellular Center in downtown Asheville. You'll see a wide variety of mediums including works of clay, glass, wood, fiber, and more. There will also be interactive craft demonstrations and live music. To help with transportation and parking, the Guild has partnered with Slidr shuttle. Slidr will be offering free rides to and from the North Asheville area near Chestnut Street and the Asheville Visitor Center to the U.S. Cellular Center. Slidr's free mobile app allows you to request a shuttle anytime throughout the event. Admission is $8 per day ($12 for a weekend pass). Admission is free for children under 12.
October 19-22
Lake Eden, Black Mountain
Experience music from around the globe in a gorgeous mountain lake setting during the three-day LEAF Festival at Lake Eden near Black Mountain (12 miles from downtown Asheville). This family-friendly music and dance celebration is a treasured local tradition. In one weekend, you'll go on a musical voyage from the shores of Kingston, Jamaica, to the frozen tundra of Iqualit, Nunavut, and from the ancient forests of Estonia to the streets of East Los Angeles. In addition to a powerful international lineup of musicians, take on outdoor family adventure, soothe your soul in the healing arts village, and savor local food and drinks. Also, stroll through the booths to see handcrafted art. Tickets are selling out so purchase yours in advance! You may purchase a day pass or a weekend pass. Children under 10 get in free with a parent.     
This weekend's lineup of live performances will be music to your ears! Here are some of the highlights:
Ten-time Grammy winning musician, bandleader, composer and arranger, Eddie Palmieri, performs at the Diana Wortham Theatre in downtown Asheville Friday night at 8 p.m. Palmieri melds complex Jazz harmonies with the rhythms of his Puerto Rican heritage and other Afro-Latin and Afro-Caribbean beats and styles. Tickets are $40 for adults.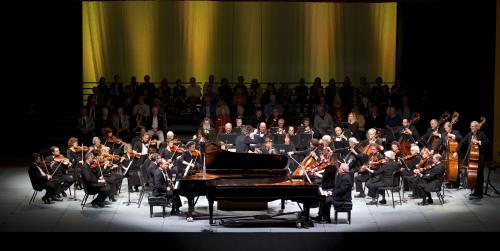 On Saturday night at 8 p.m., The Asheville Symphony Orchestra presents Tchaikovsky's 5th. The concert features Sandeep Das, one of the world's leading tabla players. Ticket prices for adults range from $24-$69.
Hear big band sounds at the White Horse Black Mountain on Saturday evening at 8 p.m. The Asheville Jazz Orchestra plays swing standards as well as new compositions. Admission is $15.
And, on Sunday night at the U.S. Cellular Center at 7:30 p.m., The Marshall Tucker Band serves up Southern rock with special guest Scooter Brown Band. Tickets range from $30-46.
Live music shows aren't limited to the weekend, see our live music calendar for a full list of performances each night during the week.
Saturday (Oct. 21), 10 a.m. – 2 p.m.
Veterans Restoration Quarters (1329 Tunnel Rd.), Asheville
See some of the area's sweetest classic rides as they gleam in the Mountain Classic Car Show. Show off your vehicle and be eligible for a trophy for the top car or you can win during other special door prize drawings throughout the day. There will also be a 50/50 drawing, silent auction, live music and a barbecue lunch (for purchase). All proceeds go toward the Asheville Buncombe Community Christian Ministry's (ABCCM) programs and services for veterans. Register your car for $25. If you're there to just see these gorgeous cars, admission is free.  
Gear up for Halloween!
A trio of events this weekend in Asheville will help you get in the spooky spirit of Halloween!
Bring the kids to the Howl-O-Ween event Saturday (10 a.m. to 5 p.m.) at the Western North Carolina Nature Center! The Halloween-themed family festival offers arts & crafts, games, face painting, a hay maze and educational animal encounters. Don't forget to dress in your best costume for the costume contest! There is no additional cost to attend the festival but regular WNC Nature Center admission rates do apply.
Just in time for Halloween, the Asheville Community Theatre presents St. Nicholas, a play by Conor McPherson, on the 35below stage (35 E. Walnut St.). A jaded theatre critic spins a tale beginning with obsession and ending with a descent into a macabre world of vampires. Is he lying or telling a higher version of the truth? Waylon Wood sinks his teeth into this hauntingly funny one man play. Shows are Friday and Saturday beginning at 7:30 p.m. and Sunday at 2:30 p.m. Tickets are $15.
And for the adults, Wicked Weed Brewing hosts its annual release party for Dark Arts, a barrel-aged wild imperial stout. Costumes are encouraged at the release event!
For more Halloween fun, see our list of 5 great haunted adventures in Asheville!
Saturday (Oct. 21), 8 a.m.
Carrier Park, Asheville
Stretch your legs with the Eagle Run 5K to support awareness of ADHD. October is ADHD Awareness month and all proceeds go to the scholarship fund for SOAR, an outdoor adventure camp. The race begins at the bike track at Carrier Park. The course is relatively flat with rolling terrain and features a mix of paved and mulched pathways. Registration for the race is $30.