Things to Do in Asheville This Weekend -- May 17-19, 2019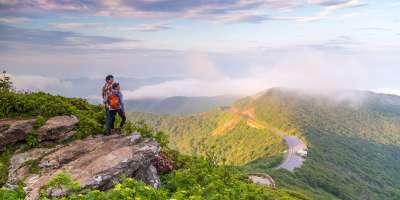 The streets come alive in Asheville as the warmer days of May kick off a season of lively festivals celebrating music, art, and community. All weekend long, immerse yourself in our vibrant mountain culture with special events planned throughout the area.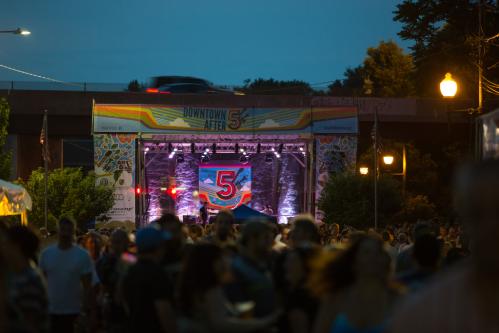 This weekend marks the return of Downtown After 5, a Friday night tradition in the streets of Asheville. Check out this free festival that includes live music on the North Lexington Avenue stage, food trucks, local craft beer, and other street vendors. Note: While Asheville is a dog-friendly town, this is one event where you'll need to leave your pooch at home.
This Saturday, enjoy the Montford Music and Arts Festival, located within walking distance of downtown Asheville, and in the heart of a beautiful historic neighborhood. This is Asheville's longest running single-neighborhood street festival where you'll enjoy live music, street food, and handmade art.
Plan Your Trip
If you're looking for a place to stay in Asheville, then start by utilizing our easy-to-use search to check room availability and rates at Asheville area accommodations. You can check events for any date by using our events calendar search. 
Choose Your Own Adventure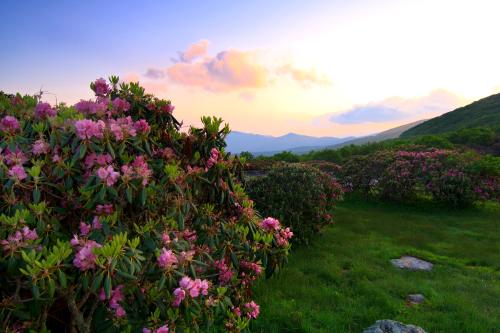 Spring is one of the best and most beautiful times of year to explore the Blue Ridge Mountains. Get outdoors to experience the natural wonders that make Asheville such a special destination. Hike the highest peaks east of the Mississippi, float down the French Broad River - the third oldest river in the world - or go on a birding expedition to get a rare glimpse of a migratory species or peregrine falcon. With thousands of acres of outdoor exploration in Asheville's backyard, you'll find easy access to endless adventures. Here's a sampling of everything there is to do around the mountains this weekend.
Craven Gap Hike
Sunday, May 12, 10:00 a.m. – 12:30 p.m.
Blue Ridge Parkway - milepost 377.4
Join a member of the Buncombe County Recreation Services for a guided hike along the popular Craven Gap Hike. Expect to find wild mountain mint, prickly pear and other wildflowers along this easy 2.5-mile out and back hike. Meet in the Craven Gap parking lot and the guide will be easy to identify.
Biltmore Blooms
Friday, May 17 – Sunday, May 19, 9:00 a.m. - 5:00 p.m.
Biltmore
See thousands of spring flowers in bloom this weekend at Biltmore, the 800-acre playground of George W. Vanderbilt. Roses, native azaleas, Mountain laurels, red buckeyes, and Chinese Dogwoods are currently displaying their colorful blossoms.
Enjoying Wildlife in Your Yard and Garden
Sunday, May 19, 2:00 p.m. – 4:00 p.m.
Botanical Gardens of Asheville
Learn how to provide key elements in your yard and garden – however large or small – that are will attract wildlife for your enjoyment. The instructors will discuss the advantages of incorporating native plants and natural landscaping; choosing themes, such as butterfly and hummingbird gardens; and just allowing some areas to go "wild."
Black Mountain Garden Show and Sale
Friday, May 17, 4:00 p.m. – 8:00 p.m. & Saturday, May 18, 9:00 a.m. – 4:00 p.m.
The Monte Vista Hotel
Enhance your garden with beautiful plant and get vegetable starts at Western North Carolina's one stop garden jubilee. Bring your questions and your gardening dreams to this celebration of spring.
Enjoy a Kaleidoscope of Colorful Quilts and Handmade Art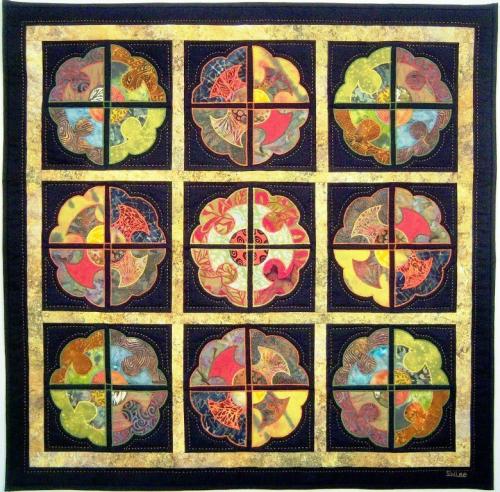 The mountains are home to hundreds of skilled craftsman, jewelry designers, quilters, painters, and glassblowers. Find a special work of art or handmade craft to take home with you this weekend at one of the many celebrations of fine art planned across the region.
Garden of Quilts
Friday, May 17 - Saturday, May 18, 10:00 a.m. – 5:00 p.m.
Bonclarken Conference Center – Flat Rock
Find beautiful handmade quilts on display and wonderful exhibits for your perusal at The Western North Carolina Quilter's Guild's 2019 Garden of Quilt Show. Featuring modern, art, traditional, and wall hanging quilts. A number of vendors from areas near and far will be in attendance to show their newest products, fabrics, notions, and project ideas.
Open Studio Art Tour
Saturday, May 18, 11:00 a.m. – 4:00 p.m.
Grovewood Village
Meet makers who work in a variety of media, and browse original works of art ranging from jewelry to pottery to sculpture. This free studio tour invites you to learn about the resident artists at Grovewood Village, gain insight into their creative process, and view their most recent works.
Saluda Arts Festival
Saturday, May 18, 10:00 a.m. – 4:00 p.m.
Historic Downtown Saluda
Enjoy a dazzling diversity of art media including oil, watercolor, and acrylic paintings, pottery, wood carving, metal working, sculpture, jewelry, painted furniture, stained glass, and more in the streets of Saluda a quaint small town, located 34 miles south of Asheville. Music representing Americana, blues, folk, and contemporary performances are planned along with live artist exhibitions.
Meet the Artists
Saturday, May 18, 11:00 a.m. – 1:00 p.m.
Trackside Studios
Meet artist Sean McAusland who will be at Trackside Studios this Saturday demonstrating various art techniques using oils and pastels. He will be able to answer any questions you may have about these techniques.
Sink Your Teeth Into Asheville Food Culture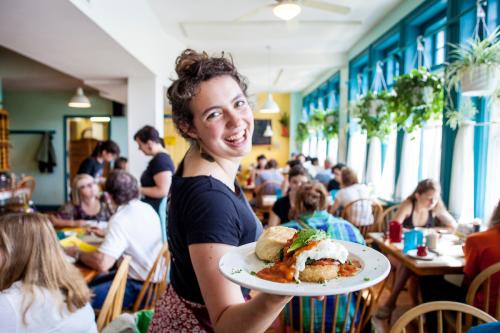 Asheville has become well known for its delicious food and booming craft beer scene. This weekend, enjoy casual eats and craft brew at one of these celebrations of food and drink.
Food Truck Showdown
Saturday, May 18, 12:00 p.m. – 7:00 p.m.
WNC Ag Center – Boone Building
It's a battle for your taste buds. 18 of Asheville's best food trucks will compete in this annual competition to win bragging rights for the next year, and to help raise money for local charities. VIP tasting tickets are available, which grant you access to a special area featuring samples from every participating food truck.
Gathering of the Goses
Saturday, May 18, 1:00 p.m. – 5:00 p.m.
Twin Leaf Brewery
A true celebration of the senses! Twin Leaf Brewery is hosting a celebration of Gose beer, showcasing a tap list of ten, light and refreshing Goses from Twin Leaf and other breweries from across the region. This year's lineup includes: Bhramari Brewing Company, Hi-Wire Brewing, Steel String, Brown Truck Brewery, Sideways Farm and Brewery, Botanist and Barrel, and Palmetto Brewing. Food trucks will be on site along with live music.