Things to Do in Asheville This Weekend -- March 22-24, 2019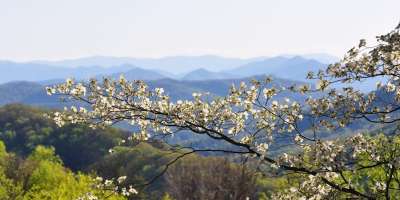 All this week, and into the weekend, take part in a multi-genre Mozart-inspired festival. The Asheville Amadeus Festival, hosted by the Asheville Symphony, offers a series of public and private events across multiple venues in Asheville. Events include music history tours, vocal ensembles at a local brewery, a fashion show, and special performances by one of the world's foremost pianists Garrick Ohlsson. Check out our Amadeus Festival roundup for all the event details.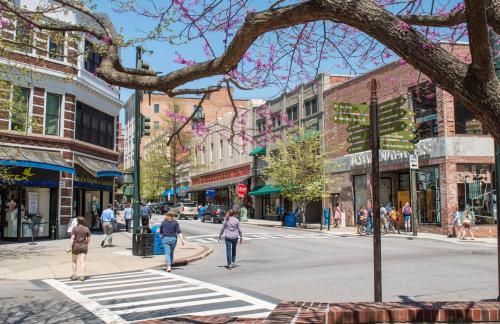 Spring finally arrives this week, and Asheville is beginning to see pops of color from wildflowers around the mountains. With sunshine in the forecast all week long, this is a great time to hit the trails to enjoy crisp air and crystal-clear views of the surrounding vistas. Grab your hiking shoes, pack a picnic, and visit some of our recommended hikes for spring.
If you're planning a trip, then be sure to check out our easy-to-use search feature to find out room availability and rates at Asheville area accommodations, and check events for any date by using our online events calendar search.
Here's a look at what you can enjoy this weekend in and around Asheville.
Top Events This Weekend in Asheville, NC
Andrea Gibson w/ Ashlee Haze
Friday, March 22, 9:00 p.m.
The Grey Eagle Music Hall and Pub
The first winner of the Women's World Poetry Slam -- Gibson has headlined prestigious performance venues coast to coast with powerful readings on war, class, gender, bullying, white privilege, sexuality, love, and spirituality. Haze is a two-time Women of the World Poetry Slam Finalist and two-time National Poetry Slam semi-finalist.
Leap Frog Tours: Pint & Pollinator Tour
Friday, March 22, 1:00 p.m. – 4:00 p.m.
Asheville Science Museum
This family friendly tour begins at the Asheville Science Museum for a lesson in bees and pollination, followed by a visit to the Blue Ridge Parkway Visitor Center for a nature walk, and then the Whistle Hop Brewing Company where parents can enjoy a beer. Non-alcoholic beverages are available for the kids. The tour includes round-trip transportation.
Spring Sip & Shop
Friday - Saturday, March 22 - 23,  10:00 a.m. – 5:30 p.m.
Grovewood Village
Enjoy complimentary wine and treats, craft demonstrations by local artisans, and a 10 percent discount on merchandise at Grovewood Gallery, located adjacent to The Omni Grove Park Inn. Visitors can shop two expansive floors of finely crafted furniture, ceramics, jewelry and much more, contributed by over 400 artists and craftspeople from across the United States.
"Krapp's Last Tape" and "The Zoo Story"
Friday - Saturday , March 22 - 23, 7:00 p.m.
The BeBe Theatre
First performed together in New York in 1960, the pairing of Edward Albee's "The Zoo Story" and Samuel Beckett's "Krapp's Last Tape" has had a tremendous, enduring impact on theatergoers and dramatic writing ever since. This is the final weekend to see this performance.
Forest Wildflower Hike
Saturday, March 23, 10:00 a.m. – 12:00 p.m.
Holmes Educational State Forest
Join NC Forest Rangers for a moderate, ¾ mile hike to observe and identify early spring wildflowers. Hiking through this diverse forest ecosystem you are likely to see plenty of Oconee Bells, Trout Lilies, Bloodroot and more!
Jen Kober's Homegrown Comedy Show
Saturday, March 23, 8:00 p.m. – 10:00 p.m.
Diana Wortham Theatre
Part stand-up comedian and part storyteller, Jen Kober is known for her musical, live performances, along with her work in TV comedies like Curb Your Enthusiasm, The Middle and Anger Management. Contains adult content.
Arts & Crafts Workshop: Tree of Life Dreamcatcher
Sunday, March 24, 1:00 p.m. - 4:00 p.m.
Purple Crayon
In this intriguing workshop, learn how to create your own 8" tree of life dreamcatcher using wire, beads, and hand tools. You'll start by watching a demonstrate on how to wrap an 8" wire hoop. Then, you'll begin twisting and bending wire to form your tree of life's branches and trunk. Eventually, you'll add bead "leaves" and refine your unique sculpture.
Todd Snider
Sunday, March 24, 8:00 p.m.
Orange Peel Social Aid and Pleasure Club
Snider has long been recognized as one of his generation's most gifted and engaging songwriters, so it's no surprise he has returned with a brilliant set of songs — and make no mistake, Cash Cabin Sessions, Vol.3 contains some of his best work as a writer.
Comedy at Fleetwood's: John-Michael Bond
Sunday, March 24, 8:00 p.m. – 10:00 p.m.
Fleetwood's
John-Michael Bond honed his craft as part of the nationally recognized Atlanta, GA comedy scene, running the 1AM Secret Show and working in rooms across the city. Creative Loafing magazine described his comedy as covering, "the arduous yet worthwhile pursuit of love, rationalizing vices with how they impact relationships, the wackiness of death, and why society should be nicer." His comedy has also been featured on The Hard Times and animated by TBS.
Russ Wilson & His Famous Orchestra "Swing into Spring"
Sunday, March 24, 7:30 p.m.
Isis Restaurant and Music Hall
Russ and the band (along with their marvelous vocalist Wendy Jones) will present a great show of big band music from the 30's and 40's. The music of Gene Krupa, Chick Webb, Benny Goodman, Larry Clinton and many others will be featured.
Updated March 18, 2019