Things to Do in Asheville This Weekend -- March 16-18, 2018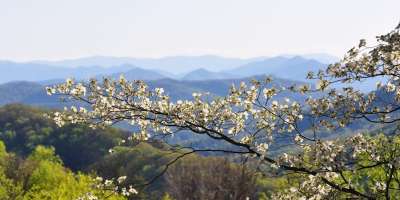 Asheville is known for it's dedication to "going green." Asheville even has earned designations such as Tree City USA and Bee City USA for years and many sustainable local farms supply food directly to the chefs at local restaurants.
This weekend, Asheville goes green for yet another reason: St. Patrick's Day.
Local music venues, breweries and bars have numerous events planned to help you celebrate the "luck of the Irish."
In addition to the St. Patrick's Day celebrations, it's a big music weekend in Asheville with every genre represented from Rock & Roll to classical, mountain music to Latin music.
And, Biltmore is just days away from kicking off it's Biltmore Blooms celebration, which will feature more than 100,000 flowers over the two-month event.
Plan your trip to Asheville by utilizing our easy-to-use search to check room availability and rates at Asheville area accommodations. And, while you can check events for any date by using our events calendar search. 
Here's a look at what you can enjoy this weekend in Asheville:
Asheville's very own Irish pub, Jack of the Wood, throws a day-long celebration with music and brews. Doors open at 11 a.m. with music throughout the day as parts of the pub's traditional Irish/Celtic Jam Session. At 6 p.m., the music continues with the North Carolina-based Aulden Mcgray Band. The late night party with "the world's funkiest Celtic cover band," the Sirius. Blarney Stone, kicks off at 10 p.m.
The Grey Eagle hosts a premier traditional Irish band from Tennessee called Four Leaf Peat. The four-piece band is celebrating the release of its fourth full-length recording.
For the second year, the Conundrum Speakeasy in downtown Asheville hosts its St. Patty's Irish Ballyhoo beginning at 4 p.m. Enjoy delicious cocktails, fine local ales and lots of St. Patrick's Day shenanigans including live music from 6-10 p.m.
And, in nearby Black Mountain, the White Horse Black Mountain celebrates all things Irish with a special evening of music and fun. At 6 p.m., the White Horse Session Players kicks off the party with a pub session of traditional Irish jigs. The featured concert starts at 8 p.m. with performances by Bob Hinkle, The Southern Highlanders and hammered dulcimer virtuoso Joshua Messick.
Monday through Friday
Both Asheville Thirsty Monk locations
Sour Fest is a five-day tap takeover of sought-after sour beers at Thirsty Monk at its downtown and Biltmore Park locations. The beer selections bring together a collection of beers that explores many flavors from tart to fruit-forward, from complex to funky. New beers will be tapped every day!
Friday through Sunday
The Omni Grove Park Inn, Asheville
The Omni Grove Park Inn hosts a rockin' weekend with music from Billy Joel-tribute band The Stranger on Friday night and Tusk – The Ultimate Fleetwood Mac Tribute Band on Saturday night. The Omni Grove Park Inn offers great travel packages with exclusive perks including deluxe accommodations, breakfast each morning and preferred seating for each night of performances.
Live Music and Theater
Iconic Asheville music venue The Orange Peel hosts a pair of big shows this weekend. On Friday night at 8 p.m., see two-time Grammy nominee SOJA. SOJA is an eight-piece roots reggae band with more than seven million online followers and more than 300 million Youtube views. On Sunday night at 8 p.m., Latin/hip-hop music group Ozomatli performs. The band has released seven studio albums and has opened for the likes of Carlos Santana.  
Carolina songstress Alexa Rose delivers boot-tapping mountain magic in her own brand of modern folk Saturday at Isis Music Hall at 7 p.m. This is a seated lounge show.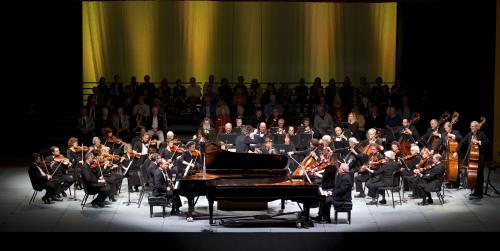 Asheville's Hannah Kaminer serves up the folk and Americana sounds of the Blue Ridge Mountains on Sunday at The Grey Eagle at 8 p.m. The performance is her album release show and will also feature Doss Church.
The Asheville Symphony takes to the stage with Rachmainoff's Second Symphony. Nicholas Hersh, associate conductor of the Baltimore Symphony Orchestra, will lead the Symphony, and the performance will feature Itamar Zorman on violin.
And, the Montana Repertory Theatre presents On Golden Pond at the Diana Wortham Theatre. Many audiences will remember On Golden Pond as the 1981 Academy Award-winning film starring Henry Fonda, Katherine Hepburn and Jane Fonda. The performance is Sunday (March 18) at 7 p.m.
March 15-25, 8 a.m. to 7 p.m. daily
Trade and Lore Coffee Shop, Asheville
Celebrate spring with this pop up shop featuring some of the area's best in handmade and vintage. The mini pop up shop will be at a favorite local coffee shop Trade and Lore. The goods on sale come from 25 independent vendors who make everything from clothing to jewelry, from décor to greeting cards.
Coming Up in Asheville
Welcome spring in style with more than 130,000 flowers blooming in the manicured gardens at Biltmore! Biltmore Blooms is the estate's annual festival of flowers featuring daffodils, orchids, tulips, azaleas and dozens of other types of flowers. This year, the beginning of Biltmore Blooms overlaps with a special exhibition of fashion from the movie Titanic (on exhibition through May 13). Get a sneak peek with our Titanic exhibition photo tour. The last week of Biltmore Blooms overlaps with an exhibition of the larger-than-life glass sculptures of artist Dale Chihuly (on exhibition May 17-Oct. 7).