Things to Do in Asheville This Weekend -- March 15-17, 2019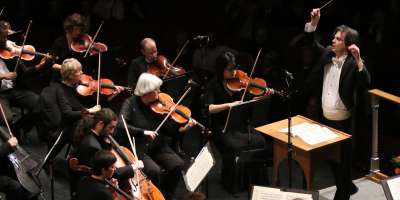 Get ready to rock to the classics as the Asheville Amadeus Festival kicks off this weekend with 10 days of multi-genre Mozart-inspired concerts. Hosted by the Asheville Symphony, there are 30 public and private events planned across multiple venues in Asheville. The concerts will feature performances by Gov't Mule front man and GRAMMY award winning guitarist Warren Haynes, internationally renowned pianist Garrick Ohlsson, the Ballet Conservatory of Asheville, the Pan Harmonia chamber music ensemble, and many others. This citywide celebration also includes themed beer releases, sing-alongs, fashion shows, and special tours. Check out our Amadeus Festival roundup for details on all of the special events.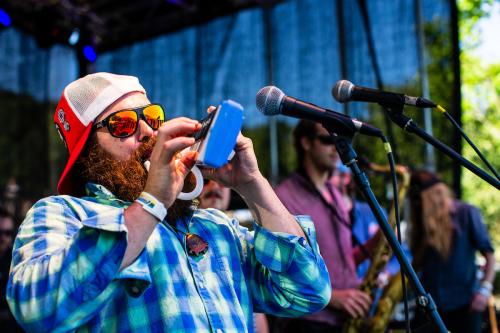 If you're interested in exploring more of Asheville's music scene, then check out the Music Lover's Guide to the City. Also learn about Asheville's iconic music halls, under-the-radar venues, and discover the best places to do dance the night away!
If you're planning a trip, then be sure to check out our easy-to-use search feature to find out room availability and rates at Asheville area accommodations, and check events for any date by using our online events calendar search.
Here's a look at what you can enjoy this weekend in and around Asheville.
Top Events This Weekend in Asheville, NC
James Maddock in Concert
Friday, March 15, 7:00 p.m.
Isis Restaurant  & Music Hall
James Maddock's status as a fixture on the Folk and Americana scene is confirmed with every listen of any song in his prodigious catalog. He has performed with Bruce Springsteen, Willie Nile, Aaron Comess (Spin Doctors) and David Immergluck (Counting Crows).
Reasonably Priced Babies
Friday, March 15,  7:00 p.m. – 10:00 p.m.
Ambrose West
Enjoy the antics of an improv comedy troupe called into being by the Universal Mind to spread joy, odd noises and viral goofiness for the betterment of man.
Art & Craft Workshop: Intro to Fluid Art
Friday, March 15, 2:00 p.m. – 4:00 p.m.
Purple Crayon
Have you ever wanted to create an abstract painting but weren't sure how to start? In this workshop, learn several different ways to do acrylic pours, make two, 8" x 10" abstract paintings, and finish your painting with an acrylic coating.
2019 Comedy Classic
Saturday, March 15, 7:30 p.m.
The Omni Grove Park Inn
Laughter is the best medicine for the winter chill! Visit the Grove Park Inn for this special one night event full of laughter as they celebrate their Comedy Classic! Enjoy a zany cast of characters including Keith Alberstadt, Zoltan Kaszas and Emcee Kristin Lindner.
Oyster Roast Launch Party at the Grey Eagle
Saturday, March 16, 1:00 p.m. – 4:00 p.m.
The Grey Eagle Music Hall and Pub
Enjoy an oyster roast on the patio along with live music, raffle prizes, and the launch of Sweetwater Brewing Company's Peach Berliner Weiss!
"AppalachA'ville" – 42nd Annual Appalachian Studies Conference Keynote
Saturday, March 16, 4:00 p.m. – 5:30 p.m.
UNC Asheville – Lipinski Hall
Wiley Cash, New York Times bestselling author and UNC Asheville's Writer-in-Residence moderates this conversation with award-winning writers of Southern Appalachian fiction, Lee Smith—well known story teller and author of 18 books — and Ron Rash, the Parris Distinguished Professor in Appalachian Cultural Studies at Western Carolina University and author of 22 books.
"Imagine Nation Tour" with MercyMe, Crowder and Micah Tyler
Saturday, Saturday, March 16, 7:00 p.m.
US Cellular Center
"Imagine Nation Tour" will find MercyMe touring alongside fellow GRAMMY® nominee Crowder and multiple GMA Dove Award nominee Micah Tyler. Popularity has spurred the tour, now in its second season. MercyMe just earned their sixth GRAMMY® nod for the chart-topper "Grace Got You."
St. Patrick's Day Celebration with Four Leaf Peat (traditional Irish band)
Sunday, March 17, 8:00 p.m.
The Grey Eagle Music Hall and Pub
Knoxville Based Four Leaf Peat has been performing traditional Irish music regionally since 2004, and offers an authentic celebration of Irish music and song for St. Patrick's Day. Tap your feet, sing a few choruses and celebrate with the band as they release their 4th full-length recording.
Hillman Beer St. Patrick's Day Shindig
Sunday, March 17, 3:00 p.m.
Hillman Beer
Drop by Hillman Beer for some good ol' Irish Times and Tunes this St. Paddy's Day! Asheville Firefighters Pipes and Drums will be performing, and Rise Above Deli will be doing a delicious St. Patrick's Day special of Bangers and Mash with Stout Onion Gravy and Lucky Charms Bread Pudding! YUM!
Creative Arts Market
Sunday, March 17, 12:00 p.m. – 4:00 p.m.
The Block off Biltmore
Calling all revolutionary hearts and wild spirited folks! The Block off Biltmore will celebrate medicine, astrology, and metaphysics this weekend. Get cozy with an amazing community of eclectic local makers and enjoy live music and their signature Market St. Mimosa with fermented blueberry sugar and herbal cacao shots.
Updated March 11, 2019