Things to Do in Asheville This Weekend -- January 6-7, 2018
Happy 2018! Asheville is brimming with new experiences in this new year. On tap are major exhibitions at Biltmore, much-anticipated restaurant and hotel openings and new trails.
January is a great time to visit Asheville. You'll enjoy the best rates of the year. With leaves off the trees, the mountain views are even better. And, you'll have your pick of great Asheville events.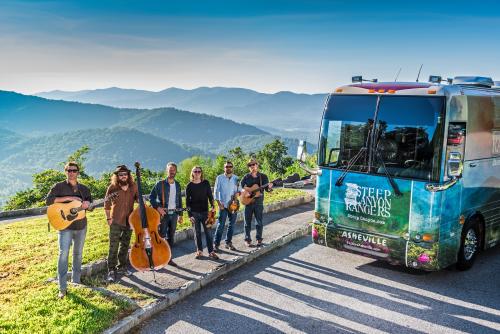 Savor special meals at special prices during Asheville Restaurant Week (weekdays during January 15-26). Experience the winter whimsy of the Fringe Arts Festival, showcasing innovative theater, dance and spoken word. Close out the month with the sounds of Grammy Award-winning bluegrass band Steep Canyon Rangers who will host a special concert in Asheville to celebrate the release of a new album.
Check room availability at Asheville area accommodations
As the year gets underway, here are some cozy experiences to enjoy.      
Treat yourself to a spa day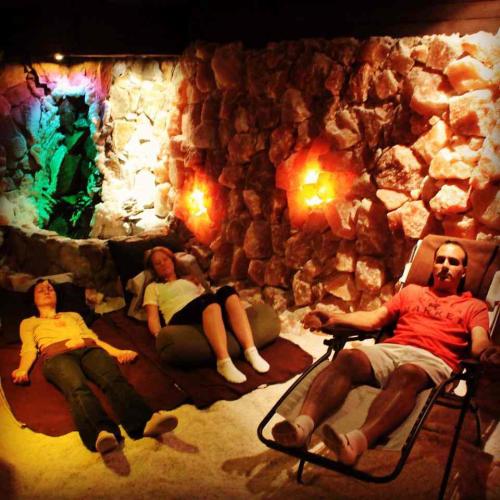 Asheville has long held a reputation for being a place of wellness and healing. The legendary 40,000 square-foot spa at The Omni Grove Park Inn consistently ranks among the top spas in the world! In downtown Asheville, unwind in the Asheville Salt Cave. The cave is formed solely of natural materials and includes salt crystals ranging in size from 6 ounces to 300 pounds. Or, enjoy a blissful respite at the Wake Foot Sanctuary & Spa. With numerous spa services to choose from, you can create your own experience.
See our guide to unique and under-the-radar spa and wellness experiences in Asheville.
Play on!
Asheville has plenty of options to help you have fun, no matter the weather outside. Take a spin at one of the 30 pinball machines at the Asheville Pinball Museum. Pay one admission and play as much as you like! It's all fun and games at Well Played Board Game Café in downtown Asheville offers a massive game library (the largest in the state!). Choose from more than 500 games, from the classics to the cutting-edge. The café also offers beer, wine, coffee, and comfort food-style snacks and desserts.
See our guide to where to play indoor games in Asheville.
Feel the good vibrations at a live music show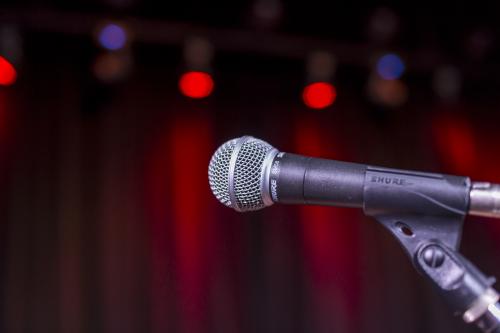 One of the world's premier Beatles cover bands plays at Asheville's iconic Orange Peel. The Saturday family-friendly matinee show of Abbey Road LIVE! at 4 p.m. features local children from the Claxton Elementary Chorus. The evening show at 8 p.m. seeks to bring to life some of the more mature and complex Beatles material in a raw and spirited fashion.
On Sunday at The Grey Eagle, take a journey back in time to the life and music of Johnny Cash. Cash Unchained brings the sights and sounds of the singer who paved the way for artists of all genres for years to come. Show begins at 8 p.m.
An amazing collective of local musicians pay tribute to the music of Tom Waits at Pisgah Brewing Company in nearby Black Mountain on Saturday night at 8 p.m.
Also in Black Mountain on Saturday night to celebrate a cozy evening of food and music with an Irish music session, open mic and pot luck. The Celebration with an Irish Accent event will feature Connell Sanderson, a talented young bagpipe player, who is celebrating his birthday. The event begins at 5:30 and is free to attend.
See our live music calendar for more great concerts and events.
Top photo provided by Wake Foot Sanctuary & Spa. Steep Canyon Rangers photo by David Simchock. Photo of spa provided by Asheville Salt Cave.