Things to Do in Asheville This Weekend -- January 19-21, 2018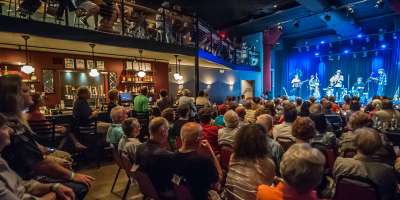 Asheville is gearing up for a much warmer weekend ahead, with temperatures expected to push 60 degrees! It's a great time to venture out and explore all the season has to offer, including clear mountain views, great live music shows and the best rates of the year!
Asheville Restaurant Week is currently underway. You'll want to make your reservations for Friday night (Jan. 19) as Restaurant Week deals are offered on weekdays only. You also have Monday through Friday next week (Jan. 22-26) to enjoy the special menus at special prices.
Get started making your plans for a cozy mountain getaway this season to experience these events and other great Asheville winter happenings! Check room availability at Asheville area accommodations.
Here's a look at some of this weekend's highlights in Asheville: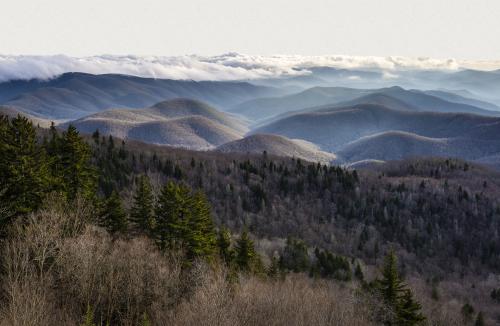 Saturday marks the first hike of the 2018 Swannanona Rim Hike Series through the Swannanoa Valley Museum in nearby Black Mountain. The Rim Hike Series is 11 monthly hikes that travel across the highest and most historic skyline in Eastern America! This particular hike begins at 8 a.m. Saturday. The trail passes through the property once owned by Spanish architect Rafael Guastavino, whose tiled domes and vaultings can be found in places such as Grand Central Station in New York City and Biltmore here in Asheville. Expect a moderate hike that is approximately 4.2 miles. Admission is $30 for museum members or $50 for non-members. Click HERE to learn more.  
See our hiking page for more great hiking trails!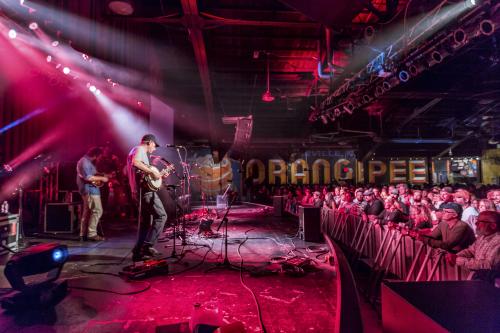 It's a big weekend at one of Asheville's most iconic music venues, the Orange Peel. On Friday night at 9 p.m., alternative rock group They Might Be Giants takes the stage. The band has released 19 studio albums and has won two Grammy Awards including one for their song "Boss of Me," which is most known as the theme song to the television show Malcom in the Middle.
On Sunday night at 8 p.m., Neko Case and Mt. Joy plays the Orange Peel. Neko Case is a member of The New Pornographers and has collaborated with the likes of K.D. Lang. Opening act Mt. Joy was recently named a Favorite New Artist of 2018 by NPR Music.
The Steel Wheels roll onto the stage at The Grey Eagle on Saturday night at 9 p.m. The band hails from the Blue Ridge Mountains of Virginia and its music weaves through Americana, bluegrass, folk and old-time.
At Isis Restaurant and Music Hall, Grammy-nominated musicians Rob Ickes and Trey Hensley will perform Friday night at 7 p.m. The award-winning instrumentalists and singers play the best in Americana Music.
And in Black Mountain on Friday night at The White Horse Black Mountain, local favorite Rhoda Weaver and the Soulmates bring a mix of classic R&B, soul and Motown. The show begins at 8 p.m.
Explore a Mountain Farm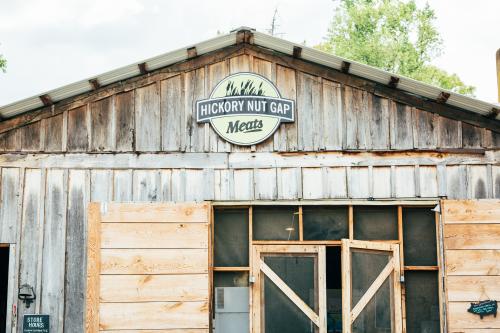 Begin your weekend with winter stargazing and cosmic storytelling at Hickory Nut Gap Farm in nearby Fairview on Friday at 7 p.m. Local astronomer and author Stephan Martin will help guide the way. Admission is just $6.
On Saturday, Hickory Nut Gap Farm hosts the Winter Warmer Open House from 11 a.m. to 4 p.m. Farm co-owner Jamie Ager will lead a farm tour at 1 p.m. The event is free!
Take in a Show
Magic comes to the stage of the Diana Wortham Theatre Friday night with entertainer Joshua Lozoff. With the Life of Magic show, Lozoff has been captivating audiences thanks to his amazing illusions and contagious humor. Show begins at 8 p.m.
Speaking of humor, prepare to laugh with standup comedian Chanel Ali on Saturday night at The Southern Kitchen and Bar. Ali blossomed on the Philadelphia circuit and now calls New York City home.
Warm up with one of Asheville's very own hot chocolate races! Challenge yourself to a 5K or 10K. Children can take on the 1K Kids Hill Climb (age 12 and under) or the Marshmallow Dash (age 8 and under). Just choose the one that works best for you and then prepare for a cup of steaming hot chocolate from French Broad Chocolate Lounge at the finish line! Take a look at the race lineup and registration information to learn more.
Sip the Suds at a New Brewery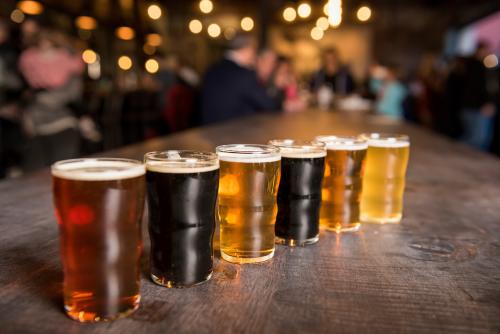 The Asheville area is home to nearly 40 breweries! Have you tried some of the newest additions to the local brewing scene? Recent additions include Turgua Brewing (farmstead brewery in Fairview), Ginger's Revenge (alcoholic ginger beer in the RAMP Studios), Zillicoah (sours and lagers in Woodfin) and Eluvium (Weaverville).
See our guide to more new Asheville experiences!
What's up Next
The winter whimsy of the Fringe Arts Festival is set to begin in less than a week. See innovative theater, dance and spoken word during the four-day festival, Jan. 25-28, 2018.
And, don't miss the chance to hear the sounds of Grammy Award-winning bluegrass band Steep Canyon Rangers on January 27. They'll host a special concert in Asheville to celebrate the release of a new album.
Updated December 19, 2018