Things to Do in Asheville This Weekend — February 28 - March 1, 2020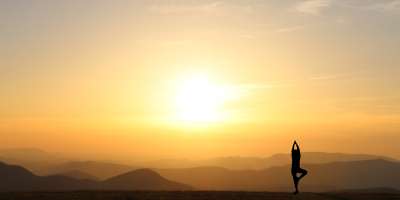 Don't miss out on all the great things happening in Asheville this weekend. Explore new art exhibits, attend a live show and enjoy the local flavors of Asheville independent restaurant scene. If you love comedy, beer, wellness, or outdoor adventure, then you're sure to find something fun to do.
Planning a trip to Asheville is easy. Utilize our easy-to-use search to check room availability and rates at Asheville area accommodations, and be sure to check out the special deals and packages. And, you can check events for any date by using our events calendar search.
Here's what is happening this weekend.
Brew Horizons Beer Festival
Saturday, February 29, 2:00 p.m. – 6:00 p.m.
Harrah's Cherokee Center – Downtown Asheville
Get a taste of Asheville's popular craft beer scene as well as regional favorites from across Western North Carolina at this winter beer fest. Ticket price includes a souvenir tasting stein for sampling from 20-25 regional craft breweries and cideries, food tastings and local catering, two live music performances, and local artisan vendors.
LaZoom Comedy: Totally Exhausted Women
Friday - Saturday, February 28 - 29, 7:30 p.m. – 10:00 p.m.
LaZoom Room
Prepare for a night of laughs as Lace Larrabee returns to Asheville with another group of hilarious Atlanta ladies for a weekend of stand-up comedy! Featuring Shelby Tesio, Karen Felix, Heather Tolley-Bauer, and Karen Waygood, there is both a Friday and Saturday night show.
Friday - Saturday, February 28 - 29, various times
WNC Agricultural Center - Fletcher
This is a special weekend for the model train enthusiasts as the 30th Annual Asheville Model Train Show returns to the Ag Center. Featuring a wide range of model railroad products and services, you can over 225 vendor tables to cover any and everything you can imagine affiliated with model trains or real trains.
Exhibit: North Carolina in the Great War
Friday - Saturday, February 28 - 29, 10:00 a.m. – 4:00 p.m.
Isis Restaurant and Music Hall
Learn about the stories of local men and women from western North Carolina who put their lives on the line in service to their country during World War I. This traveling exhibit is on loan from the North Carolina Department of Natural and Cultural Resources and has been supplemented with artifacts from the Smith-McDowell House collection.
A Wild Food Stroll at The Grove Park Inn
Friday, February 28, 2:00 p.m. – 3:30 p.m.
The Omni Grove Park Inn
Ready to go WILD? Join us for a trip "off the eaten path." You'll learn how to safely gather edible wild plants, mushrooms, and other "extreme cuisine." Stay for a stunning view of the sunset and enjoy dinner at Vue 1913 featuring a free appetizer with the edibles you met on your tour. Suitable for all ages and abilities. Pre-registration is required.
Qigog in the Salt Spa
Friday, February 28, 5:00 p.m. – 6:00 p.m.
The Salt Spa of Asheville and Himalayan Salt Cave Sanctuary
Experience the extraordinary class of Qigong and Salt Therapy! Embrace the art of unifying body, energy and awareness for various intentions, that is an embodied approach to healing and transformation, which has the potential to illuminate ones natural wellbeing. Qigong is considered an ancient form of somatic experiencing. Practicing Qigong in the Himalayan Salt Cave adds another layer of support for body, mind and soul.
NOC Glacier Breaker
Saturday - Sunday, February 29 – March 1, 8:00 a.m.
Nantahala Outdoor Center
Take part in the Glacier Breaker, a family-friendly slalom and downriver event on the Nantahala River. This fun event is a great introduction for first-time racers. Participants can use racing or plastic boats on two sections of the river ranging between Class II and Class III rapids.
Biltmore Wines Sparkling Soiree
Saturday, February 29, 8:00 p.m. – 10:00 p.m.
Lion Crest at Biltmore
Don a mask and your most stunning attire for an evening of unparalleled elegance! The fourth annual Sparkling Soirée, held this year on Leap Day, transports you back to the roaring twenties jazz era. Enjoy live music, dancing, and an exquisite selection of savory canapés, sweet petit fours, and award-winning, handcrafted Biltmore wines.
Saturday, February 29, 8:00 p.m.
The Grey Eagle
Dan Deacon, a pioneer in electronic music, returns to Asheville this weekend. Deacon is renowned for his live shows, where large-scale audience participation and interaction is often a major element of the performance. He'll be performing songs from his latest album, Mystic Familiar.
Restorative Yoga with Hot Stones
Saturday, February 29, 4:00 p.m. – 6:00 p.m.
West Asheville Yoga Studio
Join the wonderful and talented Kim Drye on this inward journey, sinking into your bones and easing the muscles into deep relaxation.  Kim applies warm stones to you as you hold in poses, feeling the heat and weight to assist melting your tension and stress.
Comedy at Fleetwood's: Cherith Fuller
Sunday, March 1, 8:00 p.m. – 10:00 p.m.
Fleetwood's – West Asheville
Cherith Fuller is a writer and comedian in Atlanta, GA. She performs regularly at clubs across the country like the Laughing Skull Lounge and The Comedy Attic, and has opened for everyone from Big Jay Oakerson to Moshe Kasher to Janeane Garofalo.