Things to Do in Asheville This Weekend -- February 22-24, 2019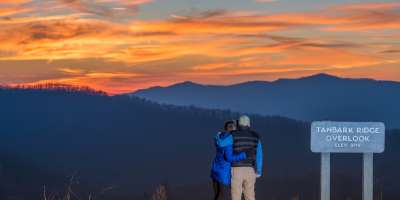 This weekend, check into one of Asheville's newest places to stay, the Asheville Foundry Hotel, part of Hilton's Curio Collection. It recently opened in the city's historical African-American business district known as "The Block" and was once home to the foundry that forged the steel for Biltmore Estate and many other iconic Asheville buildings. The preservation-focused, luxury boutique hotel offers upscale amenities including the Tesla Model X house car, available to take guests on chauffeured brewery visits, drives along the Blue Ridge Parkway and day-trips to Biltmore. Hood Huggers International offers special tours for hotel guests highlighting food and entertainment central to The Block and local historic sites, including the YMI Cultural Center, opened in 1893 to provide social, cultural and business opportunities for the African-American construction workers building Biltmore.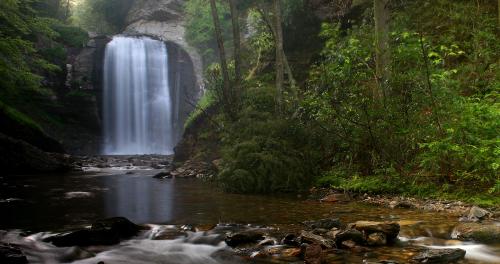 Make plans to get outdoors to enjoy the crisp, fresh mountain air. With the recent rainfall, this would be a great time to take a road trip to see some stunning waterfalls. Here are six drive-by waterfalls you can enjoy from the road, and there's one you can even drive behind! All are free to visit.
At the Biltmore this weekend be sure to see their latest exhibit, A Vanderbilt House Party: The Gilded Age. Sourced from information gleaned from letters, photographs and documents in the Vanderbilt archives, this experience transports you to a time when the Vanderbilts entertained family and friends for extended visits to Biltmore House. The Winter at Biltmore event continues this weekend as well, providing the lowest admission rates of the year. 
If you're planning a trip, then be sure to check out ExploreAsheville.com's easy-to-use search feature to find out room availability and rates at Asheville area accommodations, and check events for any date by using our online events calendar search.
Here's a look at what you can enjoy this weekend in and around Asheville.
Top Picks for Asheville Events This Weekend
24th Annual Bluegrass First Class
Friday, Feb. 22 – Sunday Feb. 24, Times Vary
Crowne Plaza Resort
Get up close and personal with many local and nationally known Bluegrass performers during this three-day music festival. Performers include Rhonda Vincent & The Rage, Russell Moore and IIIrd Tyme Out, Lonesome River Band, Seldom Scene and more.
Brew Horizons Beer Festival
Saturday, Feb. 23, 2:00 p.m. – 6:00 p.m.
US Cellular Center
This weekend the first annual Brew Horizons Beer Festival takes place at the US Cellular Center in downtown Asheville. The festival allows people to enjoy unlimited samples of craft beverages from nearly two dozen regional breweries and cideries. Artisanal local food, arts and crafts vendors, sustainability education areas, and live music from Gypsy Grass as well as Queen Bee and the Honeylovers are planned.
LaZoom Comedy Night: Craig Holcombe and Pals
Saturday, Feb. 23, 8:30 p.m. – 11:00 p.m.
LaZOOM Tours
Asheville comics take to the stage at the LaZoom room in downtown Asheville this weekend. Featuring Craig Holcombe, Kelly Morgan, Dana Williams, Lily Campbell, Nick Murphy, Cary Goff, Moira Goree, Jesse Cooley, Blaine Perry, Becca Steinhoff and lots, lots more!
Masterworks 5: Kodály, Dvorák, Beethoven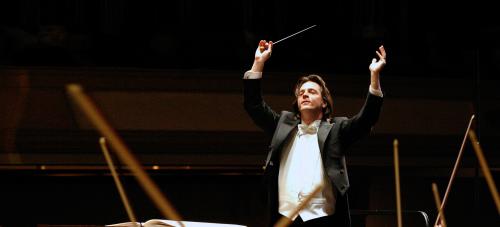 Saturday, Feb. 23, 8:00 p.m.
Thomas Wolfe Auditorium
The three very distinct composers presented on this concert all found great inspiration in connecting with their roots. Zoltan Kodály's Dances of Galánta are a collection of village dances reimagined as a symphonic work and transformed with colors of the modern symphony orchestra. Next, Alexi Kenney, winner of the 2016 Avery Fisher Career Grant, brings his unique perspective to Dvorak's Violin Concerto — full of lyricism inspired by the rich Czech folkloric tradition. The concert's centerpiece is Beethoven's beloved "Pastoral" symphony, which was inspired by the composer's love of the countryside.
Asheville Distillery Experience
Saturday, Feb. 23, 2:00 p.m. – 6:00 p.m.
Aloft Hotel Lobby
After establishing itself as a go to destination for beer lovers, Asheville is now tackling the whiskey market. Take a tour to visit two of the following three distilleries: Asheville Distilling (formerly Troy and Sons), H&H Distillery, and Oak & Grist Distilling Company. At each stop you will receive a tasting and an informative, fun tour of their facilities. The tour includes a gift bag with glassware to take home.
We Insist! Max Roach's Freedom Now Suite
Friday, Feb. 22 – Saturday Feb. 23, 7:00 p.m. – 9:00 p.m.
Black Mountain College Museum + Arts Center
A timely restaging of We Insist! Max Roach's Freedom Now Suite, a seminal recording from the civil rights era. The piece will be performed by the NYC / Philadelphia-based ensemble Fresh Cut Orchestra with vocalist Melanie Charles. Recorded in the fall of 1960, the Freedom Now Suite was the most openly political jazz recording ever made, combining musical prowess with political dialogue.
Craft Hour: Bouquets with Your Bestie
Sunday, Feb. 24, 3:00 p.m. – 5:00 p.m.
North Carolina Arboretum
Grab a glass of wine or beer and get hands-on at The North Carolina Arboretum's new "Crafty Hour" social series. Led by Melissa Thomas of Flora living boutique, each workshop will feature a new project design that enables participants to craft their own personalized botanical masterpiece while enjoying a peaceful afternoon at the Arboretum.
Mardi Gras Masquerade Workshop
Sunday, Feb. 24, 10:00 a.m. – 4:00 p.m.
Odyssey Center for Ceramic Arts
"Mardi Gras Masquerade" is a class for children and their guardians to explore, express, and celebrate your unique personalities. The finished product will represent a piece of yourself inspired by your own ideas and supported by family and friends. We encourage you all to dress up wacky and festive for this exciting day! As they say in New Orleans, "Laissez les bon temps rouler!" Let the good times roll! Light refreshments provided.
The Music of the Beatles for Kids
Sunday, Feb. 24, 12:30 p.m.
The Grey Eagle Music Hall and Pub
The Rock and Roll Playhouse, a family concert series allows kids to "move, play and sing while listening to works from the classic-rock canon" (NY Times). Using the songs created by the most iconic musicians in rock history, The Rock and Roll Playhouse offers its core audience of babies and kids games, movement, and stories and an opportunity to rock out. The Rock and Roll Playhouse is an early and often first introduction to a child's lifelong journey with live music and rock and roll.
Pan Harmonia
Sunday, Feb. 24, 3:00 p.m. – 4:30 p.m.
Oakley United Methodist Church
Joie de vivre is a French phrase often used to express a cheerful enjoyment of life; an exultation of spirit and this program certainly offers that in the midst of our winter! Festive chamber music was all the rage in the 19th and early 20th century parlors of France and England. Texts from history's most notable playwrights and melodies borrowing from the exotic far east to the lithe sounds of blues and jazz filled the intimate spaces of modest and wealthy homes alike. These vocal selections are indicative of the "Spotify" and iTunes playlists of their time!
Updated February 18, 2019