Things to Do in Asheville This Weekend -- December 1-3, 2017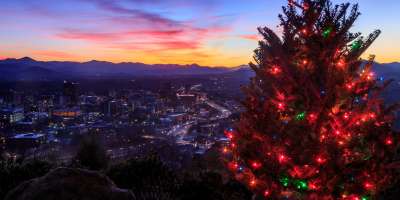 A new wave of holiday celebrations begins this weekend in Asheville to join big seasonal events already underway!
From the kick off of new light displays to an old-fashioned Christmas tradition, from an exciting craft sale to great live entertainment, you will have you'll have plenty to choose from this weekend as you make your Asheville plans.
Saturday, Dec. 2 (1-8 p.m.) and Sunday, Dec. 3 (11 a.m. – 6 p.m.)
U.S. Cellular Center, Asheville
Discover 175 of the most exciting crafters in the region at the Big Crafty Hand to Heart Holiday community bazaar. For the first time, the Big Crafty will be a two-day event! Head to the U.S. Cellular Center to see what you can find and to see craft demonstrations throughout the weekend. Beat the crowds with a $5 VIP preview on Saturday from 1-8 p.m. The event is free for you to enjoy Sunday from 11 a.m. to 6 p.m.
Friday, Dec. 1 (6-8 p.m.) and Saturday, Dec. 2 (11 a.m. – 5 p.m.)
Biltmore Village, Asheville
Step back in time to Christmases past with this holiday tradition in picturesque Biltmore Village! The Dickens in the Village celebration kicks off Friday night from 6-8 p.m. with the annual Christmas Tree Lighting on the Village Green. Opening night will be filled with freshly roasted chestnuts, horse drawn carriage rides and roving acts throughout the village. More than 25 performing acts and strolling carolers dressed in Dickensian period costumes bring new magic to the Village on Saturday. Stores and businesses in Biltmore Village will have extended hours and will serve festive treats throughout the weekend! This is a family-friendly event that is free to attend.
Saturday, Dec. 2 (11 a.m. – 2 p.m.)
Chimney Rock at Chimney Rock State Park
Please note: Santa on the Chimney for December 9, 2017, has been canceled due to inclement weather.
Before Santa climbs down chimneys across the world, he practices by rappelling down 315-foot Chimney Rock here in Western North Carolina! USA Today has named Chimney Rock one of the top 10 places to catch up with Santa. Santa will rappel down the Chimney at 11:30 a.m., 12:30 p.m. and 1:30 p.m. In between, he will take breaks so that he and Mrs. Claus can visit with children. Children can get their photos takes with Santa and free digital copies will be available to download after the event. Also, enjoy live holiday music, free hot cocoa and cookies. There will also be activities for kids and the opportunity to meet live critters! There is no additional cost outside of the standard park admission. If you can't make it this weekend, Santa will be back on the Chimney next Saturday, Dec. 9.
Dec. 1, 2017-Jan. 1, 2018
Monte Vista Hotel (308 W. State Street), Black Mountain
See beautifully decorated Christmas Trees inside the historic Monte Vista Hotel in the nearby town of Black Mountain for the Deck the Trees event. This year's event feature more trees as the Monte Vista celebrates its big 80th anniversary. While you enjoy the decorations, see the hotel's featured art collection, take advantage of drink specials and hear live music. Deck the Trees kicks off with a glittering Gala Cocktail Party on December 1 ($50 per person). There is no charge to view the trees December 2-Jan. 1. The celebration helps raise money for the Ministry Fuel Fund.
See the lights!
The holiday lights come on this weekend at Lake Julian in south Asheville with the beginning of the annual Festival of Lights. This a drive-through light show with more than 50 displays. On Friday, Dec. 1 only, you can walk through the half-mile route. Admission on Friday night is $5 for adults and free for children. Pets are not allowed. From December 2-23 from 6-9 p.m. nightly, drive through for $10 per vehicle. Save a few bucks by purchasing your tickets in advance for $7 a car. Twenty percent of the proceeds go to the Buncombe County Special Olympics.
On Saturday night, Biltmore Park Town Square kicks off the holiday season with its free annual celebration and tree lighting. There will be festive music, free activities and carriage rides! Strolling entertainment with jugglers, magicians and stilt walkers will fill Town Square Boulevard. Santa parades through Town Square beginning at 3 p.m. He'll be led by a marching band and cheerleaders. Santa will be available for visits up until 5:30 p.m. The tree lighting is at 6 p.m.
You can kick off your weekend in Black Mountain with a holiday tradition: a Hammered Dulcimer Christmas with Joshua Messick at White Horse Black Mountain. Messick is a national champion on the hammered dulcimer, a percussive instrument. On Friday, he'll be joined by Celtic harpist Stephanie Messick, percussionist James Kylen and vocalist Kate Smith. Tickets are $18 in advance or $20 at the door. 
Ray Scott brings his fresh take on country music to Asheville on Friday at The Grey Eagle Music Hall. Scott is releasing his fifth studio album, Guitar for Sale. The cost to attend is between $12-$15.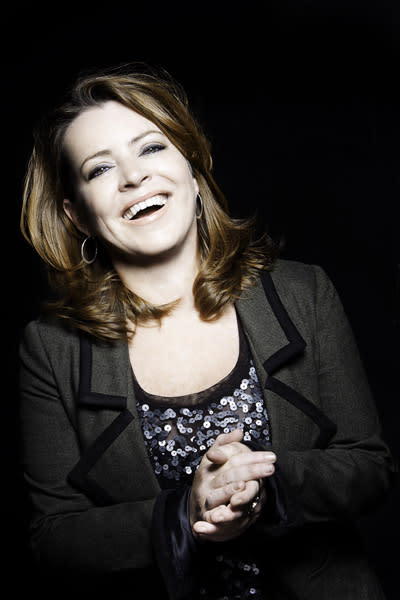 See one of the nation's best comedians on Friday night when Kathleen Madigan performs at the Orange Peel at 6 p.m. Madigan has won the American Comedy Award for "Best Female Comedian" and has made 25 appearances on The Tonight Show. She has also performed internationally, including multiple USO tours in Iraq and Afghanistan. Tickets are $37 in advance or $40 day of the show.
Get in the holiday spirit on Sunday at 7:30 p.m. at Isis Music Hall with the very talented Kat Williams singing songs of the season in R&B, Jazz and Sacred styles. She'll be joined by the Richard Shulman Trio. Limited tables are available with a dinner reservation and all other seating is first come first serve general admission. General admission is $20.
And, in Montreat (just a couple miles from Black Mountain), experience Montreat College's annual Christmas Concert on Saturday from 7-8:30 p.m. The Gift of Christmas will feature the Montreat College Choir and Montreat Chamber Orchestra. The concert is free to attend.
See a Theatre Show!
Get into the holiday spirit with a pair of performances of The Nutcracker! On Friday (7:30 p.m.) and Saturday (2:00 and 7:00 p.m.) at the Diana Wortham Theatre, the Asheville Contemporary Dance Theatre presents the "crazy and exciting" version of the Nutcracker and the Mouse King. Expect the unexpected with colorful sets, costumes and large puppets! Tickets are between $20-$28.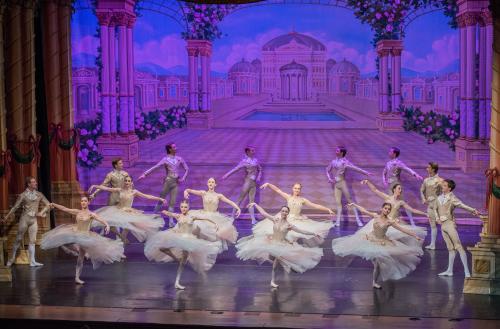 The Moscow Ballet performs the Great Russian Nutcracker on Sunday at 3:00 p.m. at the U.S. Cellular Center. This is the 25th anniversary of the tour, which features "over-the-top production," handcrafted costumes and world-class Russian artists. Reserve your seat for between $30-$70. 
This weekend marks the opening of The Best Christmas Pageant Ever, a play by Barbara Robinson performed by the Asheville Community Theatre. See what happens when the "town terrors" end up as the leads in the Christmas pageant! Their interesting interpretation of the story (which they have never heard before) helps everyone rediscover the meaning of the holiday. Shows are Fridays at 7:30 p.m. and Saturdays and Sundays at 2:30 p.m. through Dec. 17. Tickets are $26 for adults and $15 for children 17 and under.
On Friday and Saturday night, some of the finest performers in Asheville and Western North Carolina present The Asheville Christmas Show, an evening of music, dance and comedy. The artists with perform both sacred and secular holiday songs. Shows are at 7:30 both nights at the Asheville High School Auditorium at 419 McDowell Street. Tickets are $19-$26.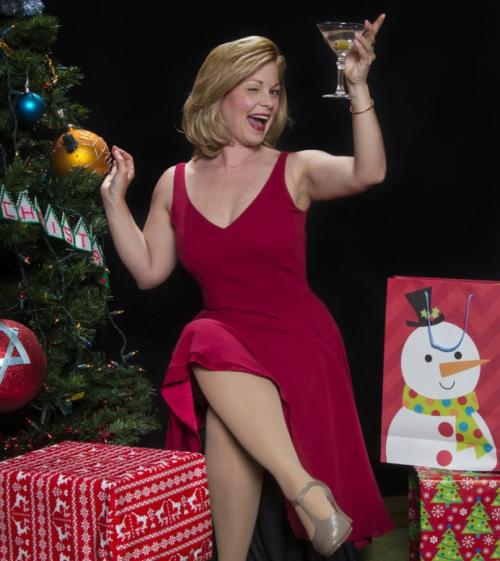 Have an adults night out and enjoy the 34th Annual Bernstein Family Christmas Spectacular at The Magnetic 375 Theatre in the River Arts District. Seeing the debaucherous sketches the Bernstein writing team comes up with has become a tradition for many locals and visitors! The R-Rated Bernsteins are sure to entertain and make you laugh. Buy your tickets in advance because this show is already selling out performances! Tickets are $25. This weekend, tickets only remain for Thursday night at 7:30 p.m. The show runs through December 22. See the full schedule of performances HERE.
Top photo by Jared Kay. Big Crafty photo courtesy of Justin Rabuck. Santa on the Chimney photo courtesy of Chimney Rock State Park. Kathleen Madigan photo courtesy of The Orange Peel. Nutcracker photo courtesy of The Moscow Ballet. Bernstein Christmas photo courtesy of The Magnetic Theatre.